Acting
Screenplay
Direction
Cinematography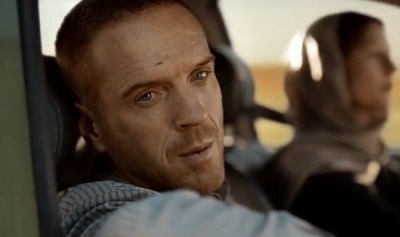 After many lows and few highs, "Homeland's" Season Three came to an end last night. Right from Carrie Mathinson's (Claire Danes) reasons for putting herself through a nightmarish ordeal in a mental asylum to Saul Berenson (Mandy Patinkin) secretly stashing away Nicholas Brody (Damian Lewis) all the way in Caracas, we finally knew and saw everything go down. Still, it didn't quite give us the closure we were looking for. So after all that Rocky-esque training and fellow marine casualties, Brody finally entered Tehran only to turn on his primary mission. He made the world believe he was actually seeking asylum in the Islamic country and just when he's about to be eliminated to save the mission, he flip-flops again. All this change of heart or deliberate deception had our heads hurting by the end. Besides, this season wasn't the first time that Brody changed his colours like a chameleon. But just when we thought that Brody was going to meet his maker for turning traitor this time, he went ahead and killed the IRGC chief Danesh Akbari (Houshang Touzie).
All this makes us wonder what exactly went on in his little bald head. What is it really that Brody was after? Could he have just been acting on whims and fancies and the assassination of the politician was a just a momentary lapse of judgment during the conversation when Abu Nazir's (Navid Negahban) name was dropped? We still don't know. Perhaps the writers want us to view Brody through Carrie's rose-tinted glasses where she believed in him till the end (more on this "end" in a bit). Honestly though, we can't. There's nothing that Brody did (with the exception of his love for one of his two children) that made us believe in his sincerity right from the beginning. After his long and arduous run in the series, we were often wondering what his purpose was. That question, though, was answered with a custom-made mission.
After all the wild plots to get Brody off the hook, from his barely-managed escapes to secret terrorist activities, the puppet masters gave us another one in "The Star." While Brody hastily hides Akbari's body behind the desk and steals a gun, he casually walks out to find the assistant missing from her desk. What are the odds? However, when Brody finally catches up with what he's had coming, it doesn't surprise us. It only fills us with a sense of deep satisfaction. Where else could the show have gone if not its chosen direction? However, both Lewis and Danes have done a stellar job at creating that perfect tear-jerking environment. There's a long scene when they're waiting to be rescued from a safe house when they spew things like they were "put on this earth for paths to cross." But it's earnest coming from Carrie, who by the way, finally drops the baby bomb on Brody. Brody too, who at this point does not believe in tomorrow anymore, is curious about what happens if he gets to go back. It's one of those scenes the writers owe the whole Carrie-Brody love dynamic. The finale would have been incomplete without it.
"The Star" did what it had to do. It tied up all the show's flailing loose ends and gave "Homeland" a chance for a new tomorrow. It wasn't great television; the kind that would make you look on in horror at its shocking twists and turns, but at the same time, for once, they didn't go their usual aggressive wild plot line way either. "Homeland" went quietly and realistically into the night (for now), knowing that all its decisions were the right ones.
Comments
comments