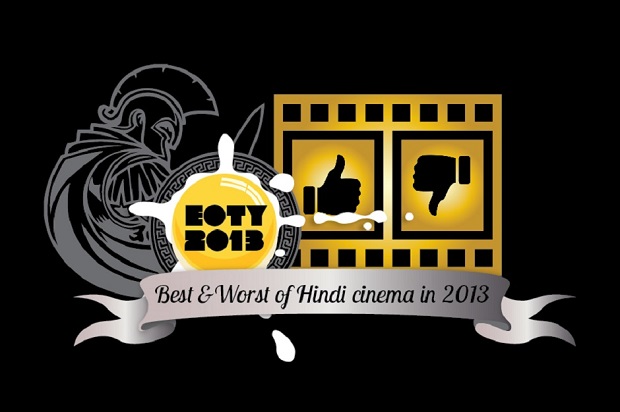 It was a good year. It was a bad year. The Indian film industry played out exactly like a Bollywood movie in 2013 – a promising, adventurous ride derailed by a lopsided, clueless, downhill in the second half. Not only was the cine-goer deprived of potentially great stories and performances, he/she was also robbed of their hard earned time and money by subjecting them to the brainless roid-rage of the 1980s, messy plots, dismal acting and to make matters worse, sky rocketing ticket prices. If that wasn't enough, self appointed moral and cultural police displayed intolerable cruelty by objecting to anything – from the look, poster to words, scenes, even titles. It's amazing how a show like "Bigg Boss" or a sex comedy like "Grand Masti" gets away with seriously damaging content while brilliant films like "Kai Po Che," "Goliyon Ki Rasleela Ram Leela," "Bhaag Milkha Bhaag" and "Madras Cafe," even decent ones including "Ek Thi Daayan" and "Vishwaroop" are caught in the eye of the storm.
The 100 crore club courted ambition and raked in big bucks with "Krrish 3″ breaking all records, but it was the independent cinema that proved to be the silver lining on screen. These were small, but legendary victories of the year 2013. Here's PopSplat's reel run of the rest
QUEEN BEES
Going by their chartbusting popularity, glam quotient, endorsement status and the elite 100 crore club membership, the reigning queens of Bollywood 2013 were – Katrina Kaif and Deepika Padukone. While Hurricane Katrina tops the world's sexiest women list by men's lifestyle magazine FHM fifth year in a row, dazzling Padukone was a rage at the box office, making her a golden goose for industry players.
WRITER'S BLOCK
When they are not shooting, posing, tweeting, gossiping or quoting, they are, believe it or not, writing. In a string of literary liaisons, a bevy of celebrities turned authors in this past year starting with the Kapoor sisters.  While Kareena Kapoor Khan released "Style diary of a Bollywood Diva" in December 2012, she is looking forward to penning an autobiography on herself. Sis Karisma, on the other hand, penned a guide to motherhood, complete with post pregnancy tips for women titled "My Yummy Mummy Guide: From Getting Pregnant to losing all the weight and beyond."
Biker babe and social activist Gul Panag is busy chit-chatting about her health and fitness book, "What Works for Me." On the other hand, "A Wednesday" and "Special 26″ director, Neeraj Pandey ventures into the world of crime and Mumbai underworld in his soon to be releases gangster saga, "Ghalib Danger."
Businessman Raj Kundra's (also Shilpa Shetty's hubby), gripping thrilled book titled "How Not to Make Money" has already hit the stands. The book is based on true events, about three childhood friends - Jai, Mike and Aziz - who decide to get rich or die trying. Published by Random House India, it's based on research of the Missing Trader Fraud, who cheated billions of Euros in the early Naughties, draining the Europe economy.
In 2008, Sanjay Gupta under his banner White Feather Films, had made "Dus Kahaniyaan" that was the first feature length film in India to have ten short films within it. Gupta's love for the short story format continues as he has just started writing a series of short stories to be published as a book.
Prakash Jha, along with his co-writer Anjum Rajabali, is working on the "Satyagraha" script to modify it into a book. While Remo D'Souza plans to pen a book on dance, actor Kulraj Randhawa is biding her time weaving a metaphysical science fiction. Finally, director Karan Razdaan is out with his first book, "Tantra & The Tantrika," that dwells into the world of sex, god and tantra.
CAMPAIGN TRAIL
While the films may have been average, the production houses got pretty creative with on ground and digital promotions of the flick. From "ABCD's" calendar and dance shows to Imtiaz Ali's "Highway Diaries," the buzz around "Chennai Express," cricket match during "Kai Po Che," social media activation for "Satyagraha," to train rides, treasure hunt and clothes auction for "Ghanchakkar," online introduction for "Gippi," Ajay Devgn and Sunny Deol making appearances on "Gumrah 3″ and "Crime Patrol" respectively for their films "Satyagraha" and "Singh Saab The Great" – it was a helluva tease in 2013.
The trail doesn't end here. The promotional rounds touched a new level with graphic details – Films like "Go Goa Gone," "R Rajkumar" and "Ghanchakkar" worked on graphic comics while "Krrish 3″ and "Dhoom 3″ went berserk with a whole load of merchandise with Kid Krrish, Dhoom motorcycle accessories and gaming zones.
THE 1980s REDUX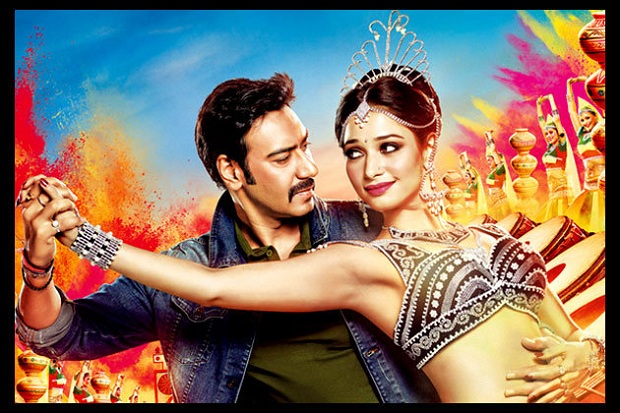 No offense to some of the amazingly mindblowing cinema that was produced in the 1980s, but 2013 saw the return of "Himmatwala" and the gang. Formulaic with uni-dimensional characters – damsel in distress, harassed underdogs, superman of a hero, dirtbag of a villain and a whole lot of croonies and sidekicks – films like "Himmatwala," "Boss," "R Rajkumar," even "Bullett Raja," "Ramaiya Vastavaiya," "Commando," "Zilla Ghaziabad" and "Singh Saab The Great" fell in this creatively challenged trap. It was either maar, maar, maar or pyaar, pyaar, pyaar and going by the mood of the nation, this fast food justice served hot and piping was more than welcome.
THE INDIE WAVE 
Playing parallel and giving a stiff competition to the mainstream was the independent wave with path-breaking films that truly experimented and explored everyday stories -  be it the male escort service running aunty in "BA Pass," the lonely wife and reserved widower in a sweet love story "The Lunchbox," the philosophical "Ship of Theseus," the "Bombay Talkies" anthology, the touching story of "Shahid," medical revelations in "Fire In The Blood," the unseen rural life in "Jalpari" coupled with save the independent cinema campaign led by stalwarts like Nandita Das, Mahesh Bhatt, Rahul Bose et al – the times are a changing.  And the indicator is "Ship of Theseus" – the film with a unique crowd pulling campaign gave the ownership and onus to the audience to vote for and bring the film to their cities. Through the Vote For Your City Campaign, an initiative saw audiences vote for the film to be released in specific cities. Director Anand Gandhi paved the path for many more independent filmmakers, with his big bite of the celluloid.
STAR POWER
As much as we wave the independent flag, it took a Kiran Rao, Anurag Kashyap and a Karan Johar to pull diamonds like "Ship of Theseus," "The Lunchbox," "Bombay Talkies" out of the rough. This need for star producers, the magnetic crowd pulling of a starry name has triggered a debate, and a demand for democratic distribution of films, of more government support to help small and medium budget cinema, and indie filmmakers find a spot in the multiplexes. It has also kick-started the much-needed debate for cinemas to exempt taxes, to come up with more viable models in order to boost the screening of documentaries and independent films on a regular basis.
YOU'VE GOT MAIL
Clarifications, apologies, rejoinders, corrigendums, announcements, revelations – the star PR machinery worked overtime as they crafted and circulated letters and notes from their celebrity bosses. Shah Rukh Khan's smartly worded letter on Abram's birth, the note post Hrithik Roshan's brain surgery, Dia Mirza's clarifications and apology, Ranveer Singh working despite illness, Deepika Padukone dancing inspite of injury, blah blah blah!
THE SINGING SENSATIONS
Gone are the days when the playback scene was dominated by a chosen few, but the rules of the game have changed, and Bollywood playback has just got sexier, younger, and well, rocking. And the credit, apart from the music directors, goes to upcoming voices of these singers: Arijit Singh, Shamle Kolgade, Benny Dayal, Bhumi Trivedi, Nikhil Paul George, Shefali Alvares, Mili Nair, Keerthi Sagathia, Monali Thakur and Sreeram.
NAMASTE INDIA
Till sometime back, Hollywood's only reason to come to India was spiritual. But with the Indian film industry making a ripple effect across the world, Hollywood descended on the country for reasons other than partying and praying. The 44th edition of IFFI had star guests like the timeless Susan Sarandon, Steven Spielberg, Robert De Niro (who even made a stopover at the THiNK Fest where his name now forever stays linked to a certain alleged attempt to rape casein the country), Sharon Stone and Michelle Yeoh. Matt Damon walked the streets of Mumbai as a social activist, Jean Claude Van Damme came for CII. "Mad Men's" Jon Hamm came for shooting and yes he dined with Priyanka Chopra. The regulars – Hillary Swank, Richard Gere and Demi Moore stopped by for Dalai Lama.
MATURE AND AWESOME
When it comes to Indian actresses, mid life poses no crisis. Instead, it's only making it better, bigger and beautiful. It's very heartening to watch leading ladies on the right side of 30, even 40, still making hearts stop and heads turn. Here's a thumbs up to "Madhuri Dixit" (waiting for "Dedh Ishqiya" and "Gulab Gang"), Vidya Balan (looking forward to "Shaadi Ke Side Effects"), Priyanka Chopra, Dimple Kapadia, Sonali Bendre (she was a revelation in "Once Upon A Time in Mumbai Dobaara"), Chitrangada Singh (spot on in "Inkaar"), Soha Ali Khan (the little princess of "Sahib Biwi Aur Gangster Returns"), Amrita Singh, Sushmita Sen, Konkana Sen Sharma (she pulled off quite a daayan in "Ek Thi Daayan"), Kareena Kapoor Khan, Nimrit Kaur (the find of the year in "The Lunchbox"), Shilpa Shukla (the hot "BA Pass" aunty),  Supriya Pathak (simply breathtaking in "Ram Leela"), Divya Dutta (adorable as a "Gippi's" mom).
CHILLAR PARTY
Forget the seniors, the year belonged to the juniors, the small wonders of the industry who impressed us beyond words. We loved Junior Milkha Singh in "Bhaag Milkha Bhaag" – Japtej Singh. Riya Vij as the pakoda-munching Shammi Kapoor fan "Gippi" was a riot, so were her friends Mrinal Chawla as Kabir, Doorva Tripathi as Anchal, Arbaz Kadwani as Booboo, Jayati Modi as Shamira Chauhan, and Aditya Deshpande as Ashish. "Ek Thi Daayan" got its spunk and spook from the kids, and they get all brownie points – kuddos to Bhavesh Balchandani as Zubin (who also starred in "Bajatey Raho"), the brilliant Vishesh Tiwari as young Bobo, and Sara Arjun as "Misha." Our future in bright.
THE UNUSUAL HEROES
Khans and Kapoors may be the superstars, but the industry doesn't stop at them. Rising strong and fast are an extremely gifted lot of actors who, with the right scripts, have the potential to deliver brilliant performances. I would like to start with Farhan Akhtar. There is no doubt he is a fine director, but the man took us by surprise as the Flying Sikh in "Bhaag Milkha Milkha." A standing ovation for getting into a Sikh avatar, and not reducing him to a caricature. John Abraham is next – after producing "Vicky Donor," he has proved to be quite a smart cookie by doing "Madras Café." We like the brainy side to this brawny guy.
We are by now well acquainted with the likes of the supremely talented Nawazuddin Siddiqui and Irrfan. The two left us awe struck in "The Lunchbox" and "Sahib Biwi Aur Gangster Returns." Next in line, gaining speed in stealth mode is serial kisser Emraan Hashmi, who has been signing meaty roles, and making the critics who once rubbished him, sit up and take serious notice. His films, "Shanghai," and this year'a "Ghanchakkar" and "Ek Thi Daayan" proved the man's worth the money put on him. "Aiyya" saw his sexy debut in the Hindi film industry, and "Aurangzeb" the next step towards a bright future provided filmmakers pay attention to southern superstar Prithviraj Sukumaran. Another wind blowing north from south is the unassuming, and with unconventional Bollywood looks, Dhanush, who stole our hearts with his earnest performance in "Raanjhanaa." Who can miss the terrific trio of "Kai Po Che" - Sushant Singh, Rajkumar Yadav and Amit Sadh were probably the best finds of the year, after Dhanush and Ayyub of course. Yadav floored the audiences further in "Shahid" while Sushant made an adorable live in partner in "Shuddh Desi Romance." Blazing young guns include Pulkit Samrat and Varun Sharma, the fun and jugaadi duo from this year's surprise hit, "Fukrey." Kapoor brothers made their mark too – while Aditya Roy Kapoor entered the 100 crore club in "Ashiqui 2," Kunal Roy Kapoor tickled the funny bone with his dead pan humour in "Nautanki Saala." Sohum Shah proved to be a real hero by backing and acting in "Ship Of Theseus." It was heartening to see Sadashiv Amrapurkar in his element in "Bombay Talkies," and finally, it's the resurrection of Rishi Kapoor that is worth applauding. From playing a menacing Dawood in "D Day," a chubby Haryanvi cop Chulbul Pandey in "Besharam," the tattooed biker Joseph in "Chashme Buddoor" to the shaadi-wala foodie in "Shuddh Desi Romance" and a ruthless corrupt cop in "Aurangzeb," Rishi Kapoor deserves all the honour and accolade for proving age really is just a number.
BOLD BACHCHAN
Boy, were the girls bold and rocking this 2013. From swearing, baring, and daring on screen to making the first move and giving a smooch, the girls openly indulged in bold roles, and topping our list is Richa Chadha as the obscenity mouthing mistress of vices Bholi Punjaban in "Fukrey." Supriya Pathak comes second close as the feared godmother in "Goliyon Ki Rasleela Ram Leela." Vidya Balan enjoyed the whip and lash in "Ghanchakkar" while Kalki Koechlin pulled quite a boy bashing tomboy in "Yeh Jawani Hai Deewani." Dolly Ahluwalia Tewari masterminds a heist in "Bajatey Raho," Parineeti Chopra and Vaani Kapoor get comfortably physical in "Shuddh Desi Romance" whereas Swara Bhaskar goes all rustic extreme in "Raanjhanaa." And then there were the "Sixteen" girls with their viginal monologues - Izabelle Leite, Wamiqa Gabbi, Mahak and Highphill.
SUPPORT SYSTEM
Leads become leads only when they are complimented with awe inspiring performances from the supporting cast. With cinema focusing on ensemble casts with layered characters, one cannot imagine films like "Raanjhanna" or "Aurangzeb," "Ram Leela" or "Kai Po Che" or "Fukrey," "Bajatey Raho" without memorable deliveries from stalwarts like Pankaj Tripathi ("Fukrey"), Brijendra Kala ("Bajatey Raho"), Ravi Kissen, Ranveer Shorey (both in "Bajatey Raho"), Varun Sharma ("Fukrey"), Mohammad Zeeshan Ayyub ("Raanjhanaa"), Vinay Pathak ("Bajatey Raho"), Rajesh Sharma and Namit Das ("Ghanchakkar"), Divyendu Sharma ("Chashme Buddoor"), Prabal Panjabi ("Mere Dad Ki Maruti"), Manav Kaul ("Kai Po Che"), Vir Das and Anand Tiwari ("Go Goa Gone").
FESTIVAL FEVER
Cannes, Toronto, Shanghai, Berlin, Dubai, Busan – Indian films were busy running from one festival to another in 2013, and leading the brigade was Anurag Kashyap and gang. The festival circuit not only lit up with experimental cinema from the country, it celebrated premieres and screenings of mainstream big players too. YRF's "Gunday" premiered at The Dubai International Film Festival, Sanjay Leela Bhansali's "Goliyon Ki Rasleela Ram Leela" opened the 13th edition of the Marrakech International Film Festival in November, films like Subhash Kapoor's "Jolly LLB" and Vishesh Bhatt's "Murder 3″ played at the 16th Shanghai International Film Festival (SIFF) in its international panorama section in June, while "Shuddh Desi Romance" made it to Toronto International Film Festival.
Then there was the hard-hitting medical docu drama Dylan Mohan Gray's "Fire In The Blood" that was the official selection at Sundance Film Festival 2013. "The Lunchbox," a heart warming love story that captured the imagination of audiences world over, was premiered at the 10th Dubai International Film Festival (DIFF) in December.
"Queen" starring Kangana Ranaut, directed by Vikas Bahl (of "Chillar Party") and produced by Viacom 18 Motion Pictures & Phantom Films saw its World Premiere in the Window on Asian Cinema section at the 18th Busan International Film Festival 2013. "Queen" is scheduled to release on February 28, 2014. Vivek Budakoti's "Pied Piper" played at Ferfilm Festival, Republic of Kosoves 2013, Alexandria Film Festival, Washington DC 2013, Freethought International Film Festival, Orlando 2013 and Chicago South Asian Film Festival 2013. Films like Hansal Mehta's "Shahid" and Nila Madhav Panda's "Jalpari – The Desert Mermaid" created a stir too. Indian-German drama starring Irrfan, "Qissa" written and directed by Anup Singh was screened in the Contemporary World Cinema section at the 2013 Toronto International Film Festival where it won the Netpac Award.After its screening at the Busan Film Festival, where it was the sole Indian entry in the competition, Girish Malik's "Jal" (on water war between man and nature set against the beautiful Rann of Kutch) found a place in the Indian Panorama section of the International Film Festival of India (IFFI) in Goa.
At Cannes, India celebrated 100 years of cinema, and Anurag Kashyap's "Ugly" was screened in director's fortnight sidebar, Ritesh Batra's "The Lunchbox" was screened too and Amit Kumar's "Monsoon Shootout" made it to coveted the Midnight movie slot. Anand Gandhi's soul stirring "Ship of Theseus" gained memorable momentum at festivals, and in 2013 was screened at Hongkong International Film Festival.
RETURN OF THE SUPERHERO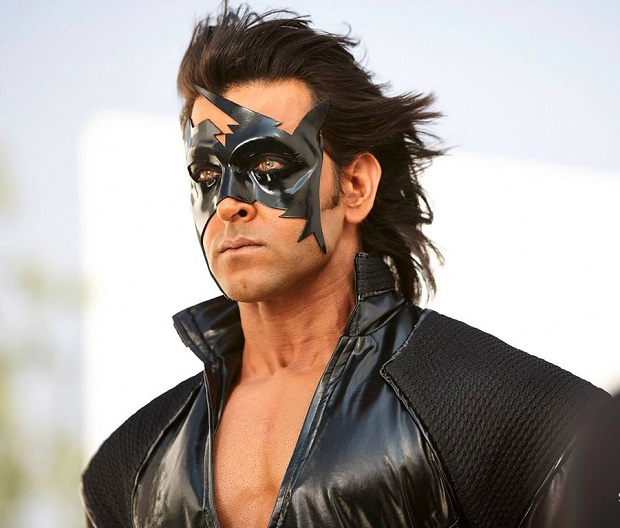 Do we really need a "Krrish" when every second hero is a superhero in Hindi film industry? Take Sunny Deol – he knocks the daylights out of a 100 goons with one dhai kilo ka haath in films like "Yamla Pagla Deewana 2″ and "Singh Saab The Great." Akshay Kumar as "Boss" grows power plants with his one drop of sweat and send rogues flying in all directions with one kick. As "R Rajkumar," Shahid Kapur warns – "silent ho ja warna main violent ho jaaonga." Saif Ali Khan is the ace shooter in "Bullett Raja," Ajay Devgn tames a tiger in "Himmatwala" while Ram Charan Teja gets in Hulk mode in "Zanjeer." So, now do we really need a Batman or Superman?  Not really, but yes, a "Krrish 3″ to break all records.
THE DEBUTANTES
A war comedy, two zombie films, a hackathon, political commentary and observations, sex racket, teen drama, live in relations, sexual harassment, court comedy, dramatic spy flick, 3D dance romp  – 2013 saw a handful of interesting subjects come to life in films for the first time – Do watch "Shahid," "Madras Café," "BA Pass," "Shuddh Desi Romance," "Inkaar," "Mickey Virus," "Bajatey Raho," "Fukrey," "Jolly LLB," "Sixteen," "D Day," "War Chhod Na Yaar," "Go Goa Gone" and "ABCD Anybody Can Dance."
DOUBLE ROLE
Here's an interesting observation. 2013 had directors doubling as writers, co writers and screenplay writers, and as a result, these films (some of them) fall in the worth watching lot - Sudhir Mishra ("Satyagraha"), Raj Nidimoru and Krishna DK ("Go Goa Gone"), Mrighdeep Singh Lamba ("Fukrey") Sonam Nair ("Gippi"), "Bombay Talkies"  had three(Anurag Kashyap, Zoya Akhtar, Karan Johar and Diwakar Banerjee), Ayan Mukerjee ("Yeh Jawani Hai Deewani"),  Vikramaditya Motwane ("Lootera"),  Abhinav Kashyap ("Besharam"),  Rajkumar Gupta ("Ghanchakkar"), Raj Purohit ("Sixteen"), Rajkumar Santoshi ("Phata Poster Nikla Hero"),  Faraz Haider ("War Chhod Na Yaar"), Saurabh Varma ("Mickey Virus") Rohan Sippy  ("Nautanki Saala"),  Neeraj Pandey ("Special 26″),  Ritesh Batra ("The Lunchbox") are some that come to our mind.
Though we must say, some movies too the cake in 2013 for they reminded us just why movies are made and the magic it entails. PopSplat's top movies of the year are:
"Kai Po Che"
What we said: "The genius of filmmaker Abhishek Kapoor lies in taking liberties and risk in delivering his version and understanding of Chetan Bhagat's book, "The Three Mistakes of My Life." According to Kapoor, the book is an okay read, but made for an excellent screenplay, and by tweaking the events in it, he changed the very course, nature and fate of the book and movie. For once, a film has outshone the book, and has made the previous cut."
"Bhaag Milkha Bhaag"
What we said: " Yes, being a Punjabi, I wish Rakyesh Omprakash Mehra and writer Prasoon Joshi had made all actors, especially Farhan Akhtar take a crash course in Punjabi language. But having said that, Akhtar becomes Milkha in every sense of the word. Not only does he bear a striking resemblance to the legend, he imbibes the very rules the man lives by – hardwork, focus and dedication.."
"Fukrey"
What we said: "Very few films that reel out of Bollywood these days have the power to hold their own post interval. "Fukrey" picks pace after interval…You won't be wasting your money on "Fukrey.""
"Go Goa Gone"
What we said: "Although "Go Goa Gone" loses its comic touch and pace post interval, it picks speed around the climax, and we are left with a couple of what do we know, what have we learnt pointers by the boys: don't use drugs. They "keel." Drugs can F you up and turn you into a zombie. Respect women (Kunal Khemu's appeal). And last but not the least from "Barees, karma is a bitch." That she is."
"Inkaar"
Exploring sexual harassment between a powerful CEO and a junior, ambitious colleague in this pre-Tejpal drama.
"Special 26"
What we said: "The dialect, the costumes, the characters – what makes "Special 26" special is its attention to detail, its rootedness and of course realistic settings."
"Bombay Talkies"
What we said: "The movie is a toast to 100 years of Indian cinema, and each one captures a heart-warming slice of it with Karan Johar clearly honing the anthology"
"Gippi"
What we said: "KJo's Dharma Productions surprised us with this coming-of-age story of a girl who transforms from baby to baby doll and realizes you are who you are. It's a cute little journey, one we can all relate to, definitely better that the yuppy disaster "Student Of The Year.""
"The Lunchbox"
What we said: "It's the film that, although slow in bits and parts, is achingly endearing and pleasantly comforting, and restores our faith in quality cinema. I recommend a dekho."
"Ship of Theseus"
Explores questions of identity, justice, beauty, meaning and death through an experimental photographer, an ailing monk and a young stockbroker.
"Madras Café"
What we said: ""Madras Café" delivers a political thriller sans the pomp and show filmmakers like Prakash Jha are dishing out these days…It's a bold attempt, especially in a cinematic environment high on 100 crore crap. This is as real as it gets."
"Shuddh Desi Romance"
What we said: ""Shuddh Desi Romance" could very well become the "DDLJ" of this second decade of the Naughties. We've come a long way in our emotional health and marriage is not the only way to live happily ever after. . ."
"Goliyon Ki Rasleela Ram Leela"
What we said: ""Goliyon ki RasLeela RamLeela" passes for one time watch – if not for the bonfire of vanities, then for Priyanka Chopra's sexy nautch number."
"Shahid"
An account of slain Human Rights lawyer Shahid Basheer, an ordinary citizen with an extraordinary commitment to justice.
"Jolly LLB"
What we said: "No "Liar Liar" or Sunny Deol's squirming court dramas, "Jolly LLB" is a satirical take on India's justice system through the eyes of a naive lawyer"
Think the Indian film industry fared better than last year? Check out our #EOTY list from 2012 and let us know what you think.
Comments
comments