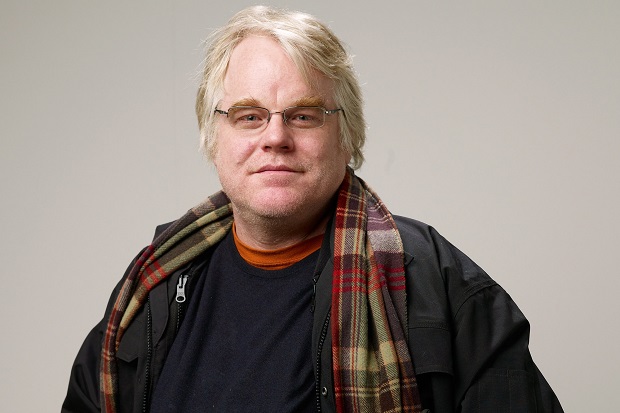 Even while the island city of New York was gripped in it's annual Super Bowl fever, in a posh Upper East Side apartment in Manhattan, another page in history was being written, that would amount to the year's biggest Hollywood tragedy. Oscar-winning actor Philip Seymour Hoffman was found dead on the bathroom floor of his fourth-floor apartment, alongside two bags of heroin early on Sunday morning. The bags  were stamped Ace of Hearts and Ace of Spades, street names of Heroin in NYC. Hoffman was found in this condition, with a needle in his left arm, by his playwright friend David Katz who immediately informed the authorities, according to sources quoted by CNN.
Though investigators and forensic experts are still ascertaining the cause of death, it is highly likely that the 46-year-old actor par excellence died of drug overdose.
Shocked and grieved, Hoffman's family were " devastated by the loss of our beloved Phil and appreciate the outpouring of love and support we have received from everyone. This is a tragic and sudden loss and we ask that you respect our privacy during this time of grieving. Please keep Phil in your thoughts and prayers." This was the family's statement
Hoffman won an Oscar for Best Actor for his portrayal of Truman Capote in the 2005 biopic "Capote." His barely 5-foot-10 frame, booming voice and intense expressions  have won him many deep, dense characterization and hence critical acclaim whether he was the snooky reporter in "Red Dragon," the conflicted "Capote," the conniving friend to rich playboy in  "The Talented Mr Ripley " or a spiritual leader of a coven "The Master," even a male nurse in "Magnolia"  and ciggie-smoking rock critic mentor in "Almost Famous." Through anonymous character actor roles to carrying the burden of  playing men of disturbed disrepute, Hoffman brought in a certain ideological dilemma to his acting. He drew just the right focus to the misdeamours of his characters and made you feel equal amounts of sympathy, hate, pity and love. Such was the tall dynamism of the short Hoffman.
Behind the method to his madness, lurked an ongoing struggle with drug abuse. In 2013, Hoffman confessed to entertainment website TMZ that he had been to rehab battling with substance abuse relapse of a habit he had kicked 23 years ago. On new show "60 Minutes," he spoke avidly about his problems with drugs and alcohol addiction in 2011.  "You get panicked. … I was 22 and I got panicked for my life, it really was, it was just that. And I always think, 'God, I have so much empathy for these young actors that are 19 and all of a sudden are beautiful and famous and rich.' I'm like, 'Oh my God. I'd be dead,'" he had said at the time. 
During his relapse, Hoffman started used heroin and prescription pills.  Hoffman is survived by his partner Mimi O'Donnell, son Cooper and two daughter Tallulah and Willa. His children and O'Donnell lived seperately. 

Comments
comments