A few weeks ago, Mumbai's only international radio station 94.3 FM started beaming ads of the indie kind. That's how we got to know that the six-year-old, city-based alt rock band The Colour Compound had been prepping their debut, "From Where We Stand." The record released last week and is a testament to the band's much-evolved sound from the first time we saw them all those years ago. A little history - TCC started out as an acoustic duo with Rohan Mazumdar and Bradley Tellis. With Aditya Ashok and Adil Kurwa, TCC put out their debut EP "Sincerely Yours." We spoke to them about their musical evolution and plans for the future.
What inspired the sound for your new album?
It really came more from the eventual evolution that any band goes through. I guess ideas and instrumentation kept changing until it naturally sat at a point where everyone was happy with the result, and no one felt like there was any compromise.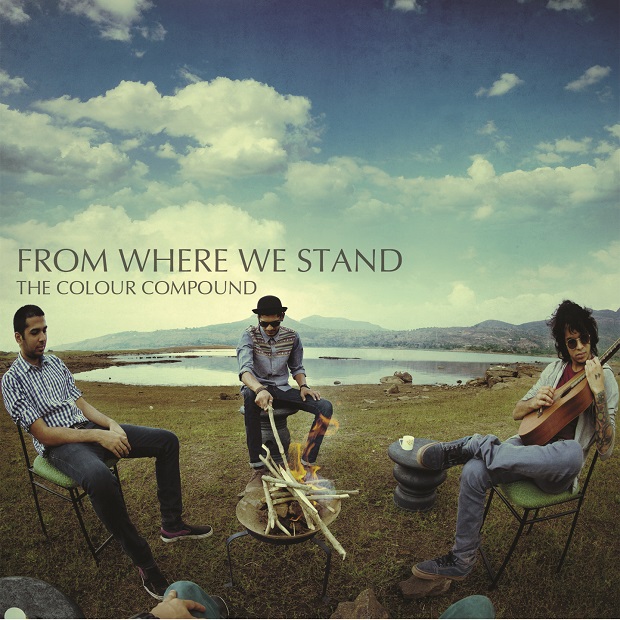 How has your music evolved since you first started playing?
Initially the music came as songs that Rohan and Bradley wrote together as just guitar and vocal arrangements the rest of the music was layered over that basic framework in the songs. Over time we just experimented with different ways of laying out a song which led to the new sound being something that came out of maybe a bassline or just a groove or something that we all worked on together before laying down melodies.
How long have you been working on "From Where We Stand?"
We started recording the album in mid 2013 although the material was ready maybe 6 months prior. We intentionally took our time on it to release a year later just to make sure that we were all happy with the way it was sounding.
What inspired the album's name?
'From Where We Stand' simply signifies that this our musical standpoint as a band. This is what we sound like, this is how we see things, this is us.
Do you plan on touring to promote "From Where We Stand?"
Yes absolutely. We've been prioritizing on getting the album out so more time and focus has been gone into packaging the album and promoting it to extend our reach to make touring seem more worthwhile.
Could you describe the lyrical evolution from "Sincerely Yours" to "From Where We Stand?"
Lyrically, 'Sincerely Yours' was a little spread out and less focused on anything specific. It was a mix of fun happy stuff to some subtle dark themes which is not the case on 'From Where We Stand'. Now there's just less fluff and a sense of maturity which is just comes from newer experiences.
You can listen to 'From Where We Stand' here.
(Story by Vajra Ram Mohan)
Comments
comments