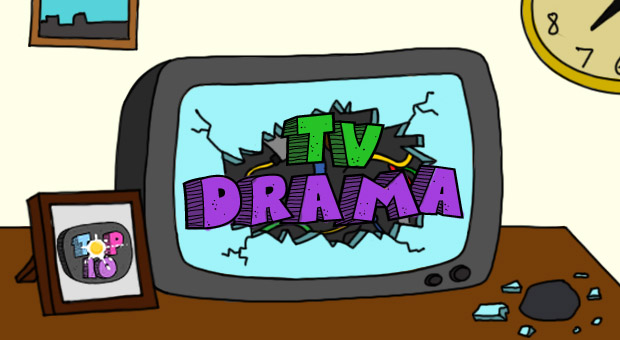 India got one of its first big internet scares earlier this year, when the Indian Government banned BitTorrent websites, disallowing users to access The Pirate Bay, KickAss Torrents and even Vimeo. Online viewers across the nation were shocked to find access restricted with the large-font announcement stating that the website had been blocked "as per instructions from the Department of Telecommunications (DoT)." With protests courtesy hacktivists group Anonymous and use of various proxy servers, we managed to reclaim our uninterrupted viewing and downloading online.
It's no secret that most of us watch television online and it could have been detrimental if we would have turned into a communist state curbing our access to the World Wide Web. Simply because of the brilliant television produced this year.
So thank your broadband speeds and check out PopSplat's EOTY list of the best TV dramas this year.
10. DEXTER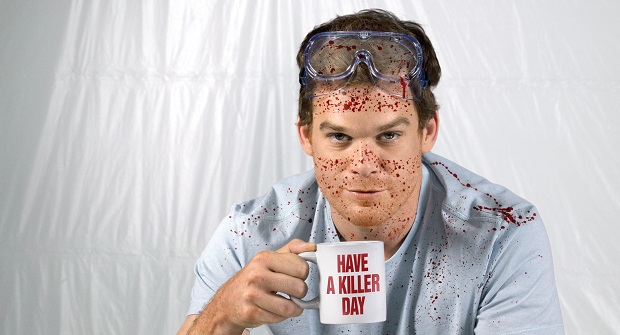 Season 6 was catastrophic. But its pulsating ending when our favourite serial killer's sister, Deborah Morgan walks onto his killing ritual, did manage to grab our attention. The piqued curiosity was maintained till the Season 7 premier. Dexter (Michael C Hall) gets more introspective, aggressive and instinctual as the season moves forward, even finding himself an accomplice in a new love interest. Deborah's (Jennifer Carpenter) relationship with Dexter moves at a hackneyed pace as she grapples with the reality of her brother being the "Bay Harbor Butcher." Till the fifth episode, you feel the show is going nowhere when the pace suddenly changes, almost making you feel Dexter is on another chase and you (the viewer) are his latest kill.
9. THE WALKING DEAD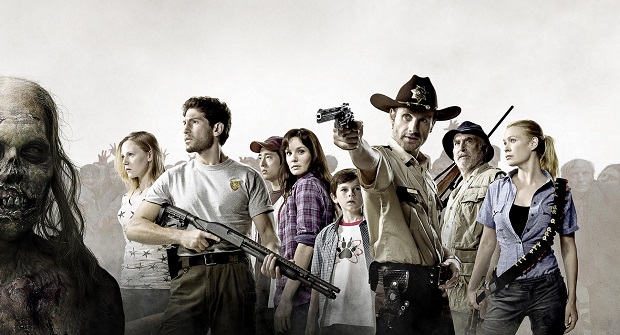 America's favourite zombie killer Rick Grimes (Andrew Lincoln) returns to top form with the third season of the TV show that whet's the nation's insatiable appetite for destruction. In the post-zombie apocalyptic world, Grimes is the messiah who is leading a pack of Human survivors across America to safety, while butchering zombies right, left and center. It is one of the grossest things you'll ever see, but also the most exciting. There is plenty of fear on both sides and you see Grimes becoming more animal with each kill. The episode where he hacks and slays an incapacitated zombie who has just devoured a full Human is one of the most compelling scenes of the series.
8.
GAME OF THRONES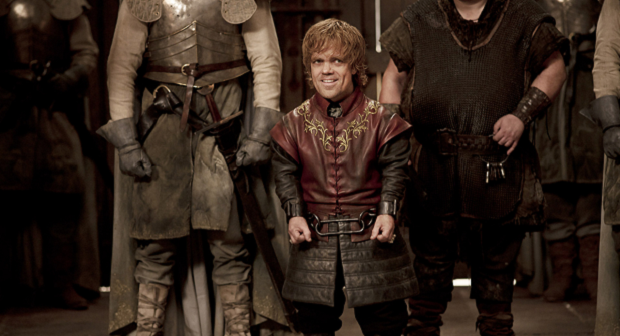 Get off your high horses and kneel to talents of Peter Dinklage. The actor rises to the challenge of playing one of the most complex characters written for television. If Season 1 was an introduction to the morally questionable but fascinating kingdom and its characters, Season 2 is all about Tyrion Lannister - the "Imp" who must be feared. The tyrannical dwarf lord who becomes the Hand of the King leads his army onto a wasteland marred by debauchery, incest, betrayal, deception, torture and death. In a showcase of power, Lannister looks straight into your eyes as her smirks "Death is so boring," while he hacks a knight to his death followed by a field full of corpses. Definitely not boring.
7. MAD MEN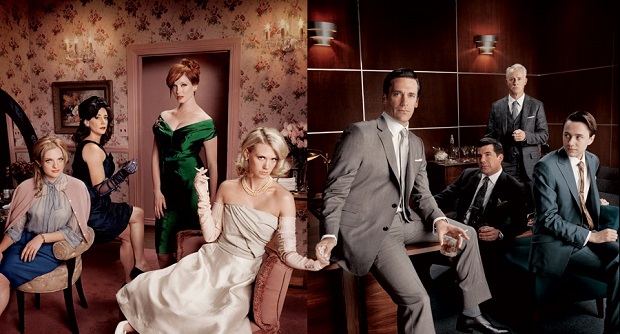 In its most revealing season ever, "Mad Men" threw the lives of everyone at Sterling Cooper Draper Pryce in a tizzy. Don Draper deals with fidelity and honesty, a new lifestyle choice with his new wife Megan over sex and cigarettes. It's the 1960s in America, when picket-fence suburban Americans were waking up to a new generation of hippies, The Beatles, LSD and civil rights. Roger Sterling's meltdown and momentary soul-searching is indication of that shift. There's loss as well when Lane, distraught with his mistakes and loneliness, commits suicide. One of the most gripping seasons of the show, which in itself is a mirror to the cultural psychosis of a changing America.
6. THE NEWSROOM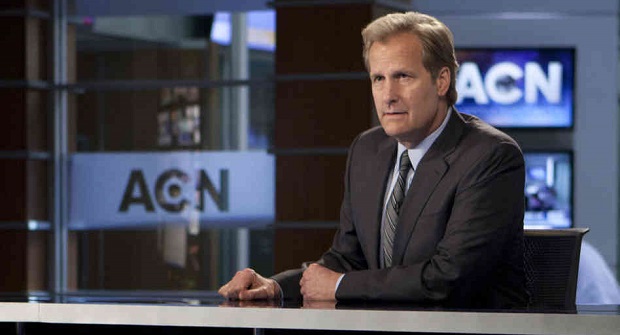 In June, this year, when Academy-winning screen writer Aaron Sorkin put his apolitical writing to work on a new TV series, fans and critics alike couldn't wait for a show that would preach and parlay the news bulletin. Some loved it. Other's called it "not so lame, not so wise," according to this one review in The Guardian. Either way, Sorkin had our attention. The prospect was a cliché - falling standards of news and the rabid chase of ratings. But it was the treatment that really made "The Newsroom" a worthy watch in its opening season. Actors Jeff Daniels and Emily Mortimer, and even a meek Dev Patel subverted that cliché. After the initial awkward discourses in episodes one to three, the show really came to the fore. Of course, the idea is to pontificate news ethics. And it is a winner.
5. GIRLS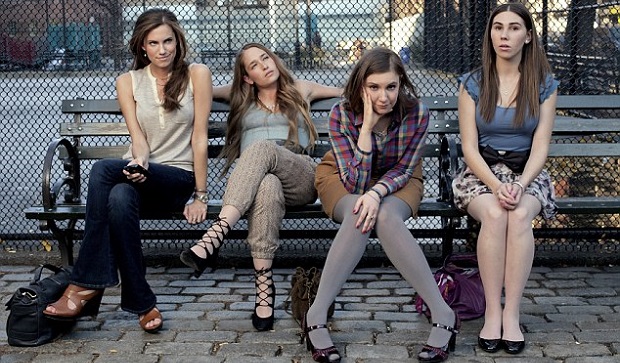 It's post-economic meltdown America of the second decade of the noughties. Liberalisation is a lost reality. NYC is still bubbling with the spirit of the newly independent and is still home to sex and the city. This is the backdrop, writer/director/actor Lena Dunham bases her new show "Girls" in. Inspired by real-life experiences of Dunham, the show is a window to her unusually usual life led by most 20-something, single young girls. Bimbos, wannabes, sorority sisters and weird bedroom experimentation – it's all there. Dunham's extremely witty and clever writing makes the "Girls" a weekly sisterhood meeting you just want to be a part of.
4. SHERLOCK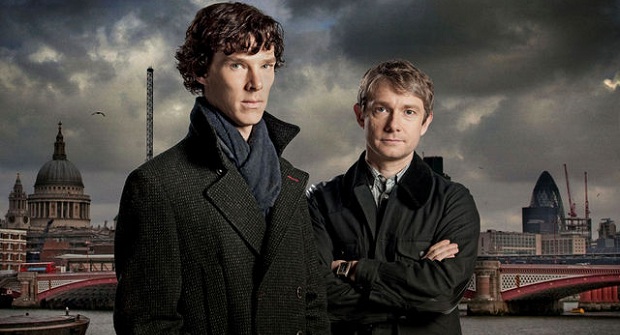 Sir Arthur Conan Doyle's famous, deductive and sharp detective Sherlock Holmes' modern-day rendition in "Sherlock" first premiered on British TV two years ago. In its second season, Sherlock and his trusted doctor John Watson crack cases with a personal vendetta against the star-detective in the three-part miniseries. Sherlock and his nemesis Moriarty engage in a duel to the death, while holding the entire country hostage. Actor Benedict Cumberbatch essays Sherlock to cutting-age, icy, divisive perfection. His chief aide in Watson portrayed by Martin Freeman, blogs his famous cases on The Science of Deduction. 2012 began on this pulsating note that remained with us through the entire year.
3. SUITS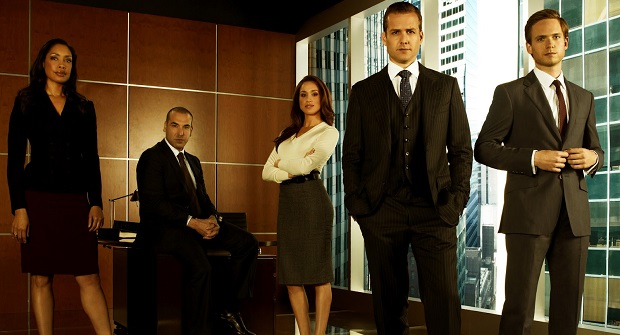 The summer of 2012 saw some well-buffed and brewed bromance between TV's newest, pretty boys – Harvey Specter (Gabriel Macht) and Mike Ross (Patrick J. Adams). Slick suits, tie-pins, cuff links and shiny boots never looked more desirable than worn by law's new bad boys. The show follows the lives of corporate lawyers (settlers) in NYC. The mentor (Specter) and his crony impostor lawyer (Ross), bend the law to earn big bucks and wins for their clients. Big on style and the affable "White Collar"-meets- "Boston Legal" quality, the first half of the split Season 2 had us salivating in anticipation of what happens next.
2. HOMELAND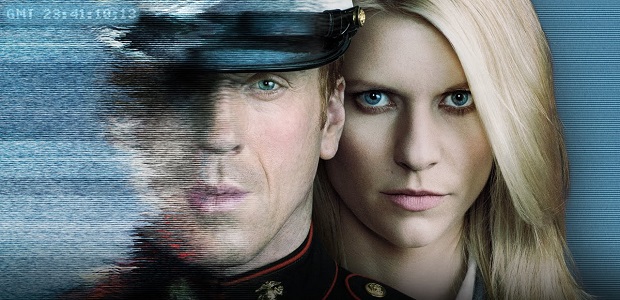 Gideon Raff is a brave man. The Israeli-born director took his critically acclaimed and extremely controversial Israeli drama series "Prisoners Of War" to Showtime and rewrote it for the US as "Homeland." Degenerative American paranoia couldn't have been depicted more aptly with a bipolar CIA agent Carrie Mathison's (Claire Danes) obsession with a turned prisoner of war Sergeant Nicholas Brody (Damian Lewis), who is rescued after being held hostage in Iraq for nearly a decade.  The current season, of which the penultimate episode will air tonight, openly questions your faith and ideology of a country struggling to keep its war on terror alive. This is the anti-propaganda TV show that polarises it's viewers as acutely as the topic of war on terror itself. The good news is that the show will soon be available for viewing in India on Star World starting early 2013.
1. BREAKING BAD
Immoral, twisted, dark, volatile and justifiably relatable, Vince Gilligan's ("X-Files") crafty show breaks you bad so fast, that you question all your ethical sensibilities. Based on the life of a cancer-stricken chemistry teacher-turned-crystal meth cook Walter White (Bryan Cranston) and his drug-dealing accomplice Jesse Pinkman (Aaron Paul), in its first half of split Season 5, turns you into a believer – of all things immoral and bad. The highlight of the season so far is the accidental murder of Mike Ehrmantraut (Johnathan Banks) at the hands of White. Poignantly shot on the banks of a silent river – the instant shame and peace that follows puts the viewer in White's head and you begin to see all that he sees and validate all that he does. Scary, but effective. The season's first half ends on a shit-pot, when White's brother-in-law, DEA agent Hank Schrader (Dean Norris), discovers White is the meth cook he has been chasing all these years. It's the mother of all cliffhangers. The one-year wait for the second half of the season will be torturous. Gilligan is easily the Tarantino of television, only the restrained and emotional connect his characters make with the audience is a bind that becomes hard to break. It's as addictive as the crystal.
Comments
comments