It's that time of the year again when finales of the seasonal and serial variety leave a gaping hole in your soul that only more TV can fill. Thankfully, there's medicine for that ailment - it's also that time of the year when networks announce/release spring material and favourite series make their return. We've already followed a fantastic new TV series till it's Season One finale, "Hannibal." Let "Game Of Thrones" Season Three break our hearts. "Mad Men" left Don Draper unraveled. We're currently following the final season of "Dexter" and  awaiting Season Three of "Suits." It's true. There can never be enough bandwidth that we won't run out of while catching up on our tele desires. While hunting for the perfect internet connection, we drew up a list of must watch TV shows coming up in the final six months of 2013.
KING & MAXWELL
Release Date: June 10, 2022
Broadcaster: TNT
Genre: rom-com induced crime drama
With four episodes already out, this TNT series stars ex-Secret Service agents Jon Tenney and Rebecca Romijn, who are now a crime-fighting, PI duo. The good news is that the show gets inspiration from David Baldacci books, a formula FX's "Justfied" has adopted. The bad news is that this is a tried and tested recipe that's been done already on the same network by "Rizzoli & Isles."  (down to the & in the title) That said, "King & Maxwell" has some clever banter and chemistry between the lead characters and it does help that they are really easy on the eyes. Case in point:
TWISTED
Release Date: June 11, 2022
Brodcaster: ABC Family
Genre: Teen thriller
Real life half-Indian Avan Jogia plays Danny Desai on the ABC Family series, about a 10-year-old going crazy and murdering his Aunty dearest. The teen murder mystery picks up a few years later as Desai attempts to convince the town of his innocence. But the homicide of a teenager has fingers pointing at Desai all over again. Four episodes are out and if they are anything to go by, expect something like "Revenge" or even the show "Twisted" followed, "Pretty Little Liars."
LOW WINTER SUN
Release Date: August 11, 2022
Broadcaster: AMC
Genre: Crime drama
Can AMC strike gold again? "Mad Men's" Season Six  just got over (with an epic finale) and even though we don't want to admit it, "Breaking Bad" will soon leave us forever (more on that below). The network plays it safe with "Low Winter Sun," a remake of hit BBC miniseries, "Crime And Punishment." The show stars Mark Strong ("Tinker Tailor Soldier Spy") and Lennie James ("The Walking Dead") as Detroit cops who kill one of their own and grapple to make sense of everything when you-know-what hits the fan.
THE FOSTERS
Release Date: June 3, 2022
Broadcaster: ABC Family
Genre: Family drama
This ABC Family drama is produced by Jennifer Lopez. Really, you must try hard to get past that and see that there's a rather interesting plot to the series that's already halfway through the first season. A lesbian couple, and an interracial one at that, is raising kids - their own and adopted, who belong to various ethnicities. Teri Polo ("Meet the Fockers") is a cop married to Sherri Saum ("In Treatment"), a school vice-principal. With its controversial content, everyone's walking on eggshells around this one, but it's unique so let's give them that.
THE BRIDGE
Release Date: July 10, 2022
Broadcaster: FX
Genre: Police drama          
A serial killer is on the loose and he's not afraid to cross borders - the US and Mexican ones, that is. A police detective from each country is tasked with finding him. Add corruption and drug cartel to the kitty and you've got a hit of epic proportions on your hands. Demián Bichir Nájera ("A Better Life") and Diane Kruger ("Inglourious Basterds") star in FX's upcoming police procedural drama.
UNDER THE DOME
Release Date: June 24, 2022
Broadcaster: CBS
Genre: Sci-fi
Based on Stephen King's sci-fi novel, this CBS series has Steven Spielberg as one of its producers. A barrier has appeared out of nowhere, literally cutting off the residents of Cheser's Mill from the rest of the world. There's an inexplicable energy field making peeps go berserk and characters trying to escape their demons. Best of all, its hinted right from the get go that there are certain people who know what, why and how the dome has come about.
RAY DONOVAN
Release Date: June 30, 2022
Broadcaster: Showtime
Genre: Drama
After "Dexter," "The Big C" and "Nurse Jackie," Showtime is back with "Ray Donovan," about an LA fixer with serious problems of his own. "Scandal" may have Olivia Pope in Washington, but this is something else altogether. Father and son duo, Mickey played by Jon Voight ("Midnight Cowboy") and Ray played by Liev Schreiber ("Salt") belong to a family that redefines dysfunctional. The pilot itself features a lot of tension and button-pushing – add murder and murky history and we can't imagine what will follow next.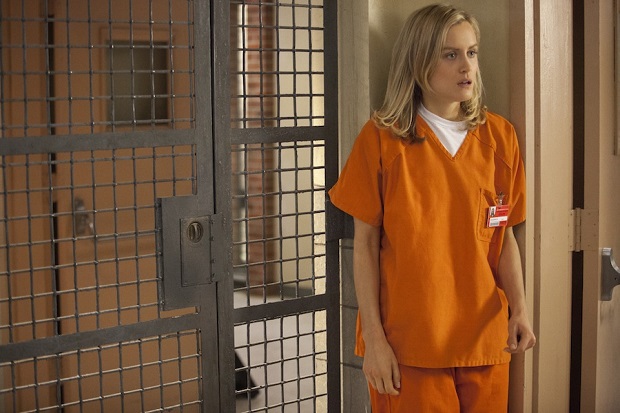 ORANGE IS THE NEW BLACK
Release Date: July 11, 2022
Broadcaster: Netflix Original
Genre: Comedy drama
The Netflix Original comedy drama series has already been picked up for Season Two before its debut. Based on Piper Kerman's memoir, "Orange Is The New Black: My Year In a Women's Prison," the show stars Taylor Schilling ("Lucky One") who spends one year in jail after being caught with her drug smuggler girlfriend's suitcase full of cash. "Weeds" writer Jenji Kohan takes a stab at this show which, like all Netflix Originals, will have the entire season released at once.
WHOSE LINE IS IT ANYWAY?
Release Date: July 16, 2022
Broadcaster: CW
Genre: Improvisational comedy
The vet improv comedy returns after a hiatus of more than five years with a new host – Aisha Tyler ("Archer"). Season Nine will feature 10 episodes with regulars Colin Mochrie, Ryan Stiles and Wayne Brady. But can Tyler recreate the magic that Drew Carey spun with his imaginary scoring system and wisecrack comments?
BREAKING BAD
Release Date: Aug 11, 2022
Broadcaster: AMC
Genre: Psychological thriller/black comedy

Just one month to go and we might just wet our pants with excitement. Bryan Cranston ("Malcolm In the Middle") returns with Aaron Paul ("Big Love") to finish what they started. The upcoming eight episodes of the final split Season Five pick up from the juicy cliffhanger – where his DEA agent Hank Schrader (Dean Norris) whose been chasing Heisenberg,discovers Walt Whitman's "Leaves of Grass" copy. For those who still haven't seen the show, you can catch up on Star World India starting July 18, 11 pm. 
DEXTER
Release Date: June 30, 2022
Broadcaster: Showtime
Genre: Psychological thriller/black comedy

Two episodes of Season Eight are out and the first episode was certainly a fitting premier. Deb is on a downward spiral and her brother, everyone's favourite serial killer, Dexter is trying hard to become more human. Through it all, there's a dark cloud of uncertainty looming over their relationship, will they or won't they? Incestuous it may be, but it won't be the first time they've made us squirm.
THE KILLING
Release Date: June 2, 2013
Broadcaster: AMC
Genre: Serial crime drama

With seven episodes already out, Season Three of "The Killing" is looking a whole lot more gripping than Season Two's stretched out debacle. Somehow, this cancelled show managed to save itself and return for a new season. This time round, the focus is on Sarah Lindon's big whale – the case that's been haunting her for years. With each episode, as slivers of the plot are revealed, the despair in your stomach sinks lower. Such is the power of "The Killing."
TRUE BLOOD
Release Date: June 16, 2022
Broadcaster: HBO
Genre: Supernatural thriller

The good folks of Bon Temps will go to any lengths to keep the vamps out and Season Six pushes harder than ever. The complicated storyline gets even more twists, so there could be a few head scratches. Nevertheless, the show's tagline proves true - Waiting Sucks, but it's here now, so we can rest easy.
THE NEWSROOM
Release Date: July 14, 2022
Broadcaster: HBO
Genre: Drama
Aaron Sorkin's critically acclaimed political hit returns with Season Two. The upcoming episodes will cover the period between August 23, 2022 (the capture of Muammar Gaddafi's Tripoli compound) to November 6, election day 2012. There will also be one episode that's an absolute love letter to journalists. Plus, all the drama of the workplace will ensue.
WILFRED
Release Date: June 20, 2013
Broadcaster: FX
Genre: Dark comedy
The US series based on the Australian sitcom has come back for Season Three. Elijah Wood ("Lord of the Rings") sees his neighbour's dog Wilfred as a man in a dog suit, portrayed by Jason Gann (nothing you'll recognise him from). Their insanely twisted relationship came to a boil last season and will strive to explore the dog cum human's authenticity.
SUITS
Release Date: July 16, 2013
Broadcaster: USA Network
Genre: Legal drama

Season Two of "Suits"ended with Mike and Rachel hooking up after he revealed his secret. Season Three will feature an ultimatum, a gay character and even more plot twists. But will Harvey Specter rise to the top of his firm, prove himself to Jessica and realise Donna is in love with him? He's going to be a busy man indeed.  
Comments
comments