When:
November 3, 2022 @ 6:00 pm
Where:
Counter Culture
2D2 | 4th Cross | Dyavasandra Industrial Area Whitefield Road Bangalore City
India 560048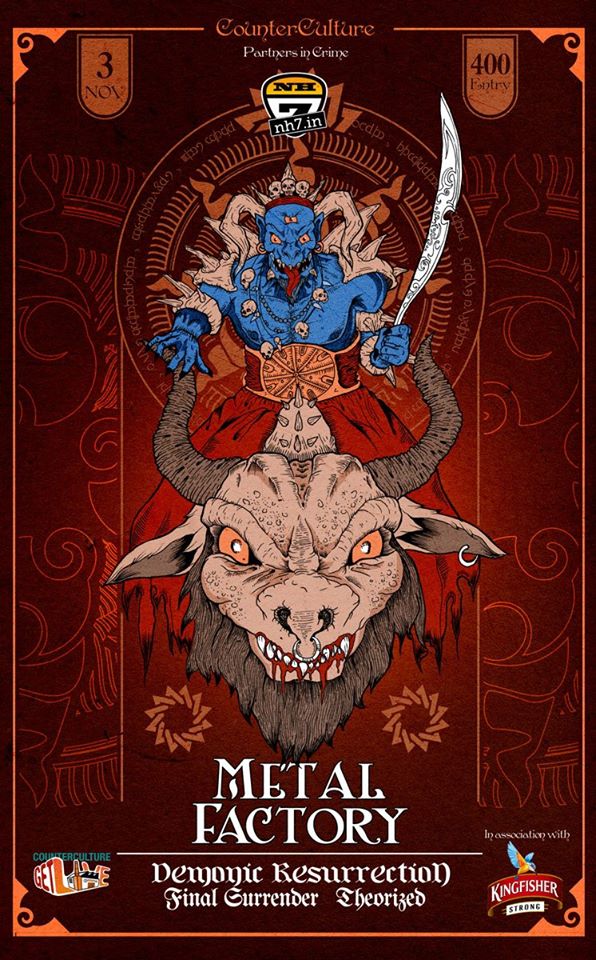 'Metal Factory' is an evening dedicated to Metal as a music form and a Sub-Culture. Recognising the uber talent that lies in this sphere, Metal Factory is a monthly showcase of some excellent Metal Bands from across the country.
They recognize lack of spaces for Metal bands to perform and combined with the DIY ethic that these bands work on, you, the audience are the one that funds these bands through our #PayForTheArts campaign. The formula is simple, your suggested contribution as a proud metal-head gets split amongst all the bands.
Come headbang/crowdsurf/mosh post the happy hours to some of your favorite bands held on the first Sunday of every month.
Line up
Theorized 
Final Surrender
Demonic Resurrection
Comments
comments