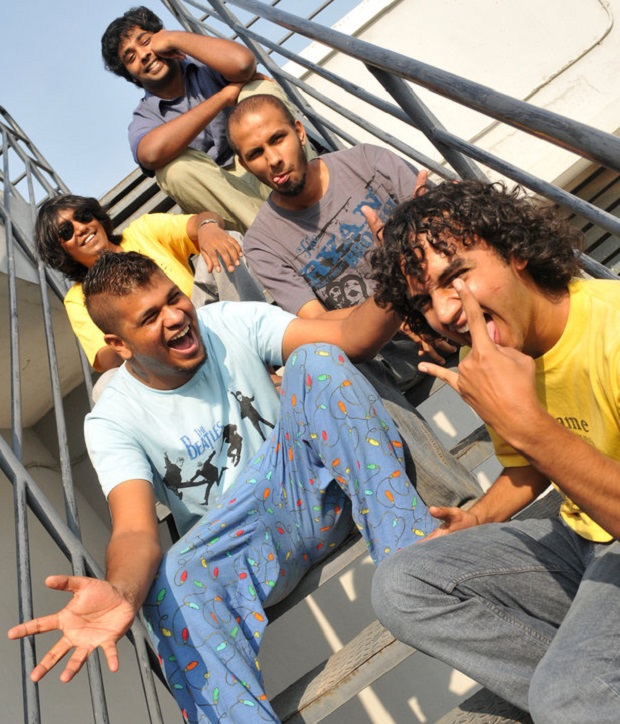 Bicycle Days are back with a full-length album "Calamitunes," one year in the making and three years in conception. The debut album is markedly different with a mellow electronica vibe permeating all nine-tracks. The album's first video, directed by Ashwin Bhaskaran, a fellow Bengaluru-based pal has recently been released. Crawl (The Human Experience) features water ink play followed by neon skies and even a "reaching" hand. The song, a slow and drone-y one according to the band's lead singer Karthik Basker aptly captures the pace at which his home city crawls.
"Being in the independent music scene, things are slow," explained Basker. "It's not mainstream. It takes time to pick up. So Crawl basically talks about that."After going through several filmmakers, the band finally zeroed in on Bhaskaran because they were confident about connecting with what he would put out.  "We didn't want a video where four guys gel their hair and [are] fucking strumming their guitar. We're done with that shit. We're not The Beatles, we're Bicycle days," said Basker who has also announced his EDM act, Blushing Satellite, that will debut at a Humming Tree gig in Bengaluru.
Watch the music video: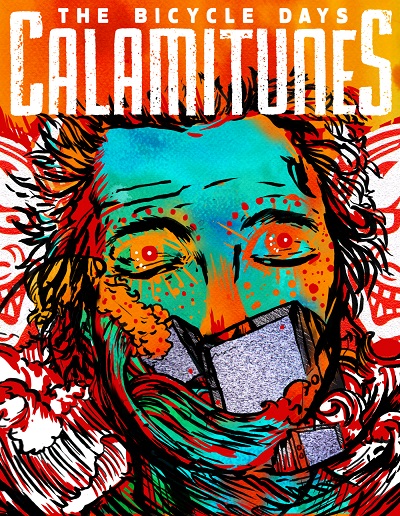 Like their video where nothing has been enacted or preconceived, "Calamitunes" is an entirely spontaneous effort. The nine tracks have been inspired by life's instances of being observational and reactionary. Like Indignation, which talks about people manipulating each other for their own benefits. Then there's Conundrum that is all about "chilling out" and accepting what they need to and make peace with it. Bicycle Days hopes to get "Calamitunes" far and wide by making it super accessible. Physical CDs will follow, which will also be available for purchase at their upcoming gigs. Merchandise too is in the works.
The band is already writing new material. But they are also very interested in bringing like-minded people together and building a community starting with their own city. "We want to get our own situation happening over here", said Basker. "We want to build an audience that exclusively wants to listen to the kind of music that we do."
"Calamitunes" is available for download on OK Listen, Bandcamp, CD Baby, Amazon and the band's website. The album launch gig will be held on June 22 at Counter Culture, Bengaluru. 
Comments
comments