Some rad things happen at BOMB Thursdays, the universal open jampad stage where local rockstars (read scenesters and friends) get high and strike up their bands to a helluva a night. It's a party and while we have already brought in two birthdays and celebrated one (from previous nights) of musicians and friends of the scene alike, this week BOMB Thursdays is going to bring in World Music Day that falls on June 21 every year with a World Music showcase on June 20, 2013.
Brace yourselves for some incredibly fresh new sounds from the transcontinental folk rockers,Mumford & Sons Citizen of the World who will be stopping by in Mumbai as part of their multi-city India tour. They will also be performing at High Spirits Cafe, Pune on June 21 and in two venues in New Delhi: Cafe 27 on June 22 and Masala Rooftop on June 23. Mumbai's punksters Blek will be playing their first gig in the city post returning from their set at the Great Escape Festival. Three young bands from across New Mumbai, Thane and around town: Sparsh, Blame The Herb and Red Seems Right will also be putting up their best music forward.
From their earlier nights, the folks at ennui.BOMB have increasingly started programming four to five bands per night with short, crisp sets to span the four hours at the venue, Kino 108.
ACT: Citizen Of The World
PLAY: The seven-year-old folk rockers based in Switzerland, Australia and India is made of Victor Lequet on drums, Gerrit Gmel on guitars and vocals, Andrew Millward on keys, Kevin Juillerat on sax and Raphael Burger on bass. The band in  Indian resident Lequet words has undergone multiple changes since 2005.  "We used to play ska-punk together in high school, that's how we know each other. The band started off with Raph and me and the rest joined one after another. Although our sound and line up are quite different now, we always knew that no matter what and how, we wanted to play together. That's how we managed to organise the whole thing even after being dispatched around the world," says Lequet.
SOUND LIKE: Strongly influenced by the likes of Mumford & Sons, Dave Matthews Band, Billy Talent and Ben Howard, the band originals also have "some jazzy and punk elements," according to Lequet.
Listen to their song, Follow Me, Buy:
AT BOMB THURSDAYS: The band is currently working on an EP that they hope to release by end of summer along with a music video, so expect a best of setlist that might be on the EP. Lequet warns us of their favourite covers in tow. We already are imaging a Mumford & Sons redux.
ACT: Blek
PLAY: After representing the Indian indie contingent at The Great Escape Festival, Brighton 2013, the power pop/dance punk/alt punk trio of vocalist/guitarist Rishi Bradoo, bassist Jared Creado and drummer Varoon Aiyer will be playing their first India gig post at BOMB Thursdays. The band promises to return to the young stage "refreshed, educated, hungry," according to Bradoo. "The last gig we played in Mumbai was at Kino 108. It was a wicked night, Kino 108 is a real fun venue, oozing of ennui.BOMB's DIY ethic."
SOUND LIKE: The one EP old band ("Hexes + Drama and Other Reasons For Evacuation") are working on a new one with producer Ayan De. Though you can expect the same drama and noise from their gigs and previous EP to permeate through their "nonsensical lyrics" in the new one as well.
Listen to their showcase track, The Monkey Song:
AT BOMB THURSDAYS: "We decided on our last gig that we weren't going to play a large number of our previous songs for a really really long time. So (BOMB) Thursdays' gig will see some new songs and sounds. We just want to have a real fun noisy pub gig, and that's probably whats going to happen," shares Bradoo.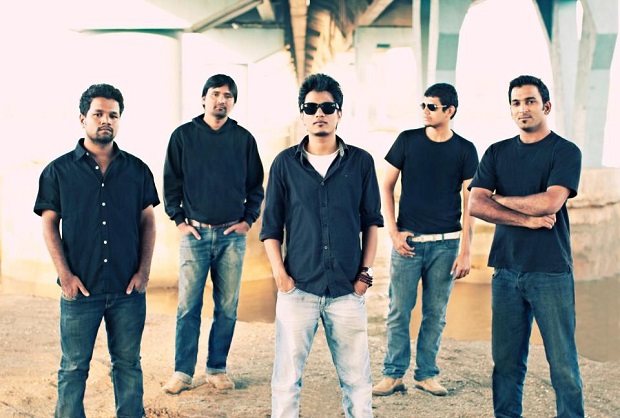 ACT: Sparsh
PLAY: The three-year-old Thane-based Hindi alt rockers have won IIT's Mood Indigo in 2011 and is helmed by Soham Pathak on vocals, Rahul Bhavsar on guitars, Ajinkya Jadhav on bass, Nikhil Pachpande on keys and acoustic guitar, and Virendra Kaith (Demonic Resurrection) on drums.
SOUND LIK E:  The band's five-minute plus long tracks fall in the electro/grunge/pop rock space influenced by the likes of Indus Creed, Trilok Gurtu and Porcupine Tree as their influences.
Listen to Ab Jaag Ja:
AT BOMB THURSDAYS: Sparsh will play a full-original set including some of their more popular numbers like Ab Jaag Ja, Samandar and Khoye Ho Kyu.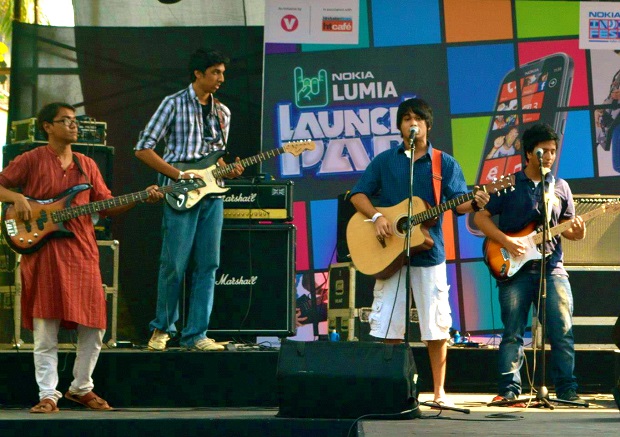 ACT: Red Seems Right
PLAY:  Active since 2012, the young "Norwegian Black Confused" rockers as they describe themselves is made up of vocalist Siddhant Bhosle, guitarist Rohan Rao, backing vocalist and guitarist Tuhin Mukherjee, bassist Nathan Patra and drummer Samay Lalwani. The band has rugged the college festival circuit and performed across Malhar 2012, won the Band event at Kaleidoscope 2012, and also won the Mumbai round of Channel V's Launchpad earlier this year.
SOUND LIKE: Three members of band - Bhosle, Mukherjee and Lalwai - belong to Hindustani classically attuned families that has heavily influenced their otherwise blues-y, prog rock sound. Their influences include Karnivool, Pink Floyd, Joe Bonamassa and John Mayer.
Watch their set from BITS Pilani's annual rock competition Till Deaf do We Part, 2013
AT BOMB THURSDAYS: Watch out for their most-loved original Make Me Believe, plus a Beatles cover.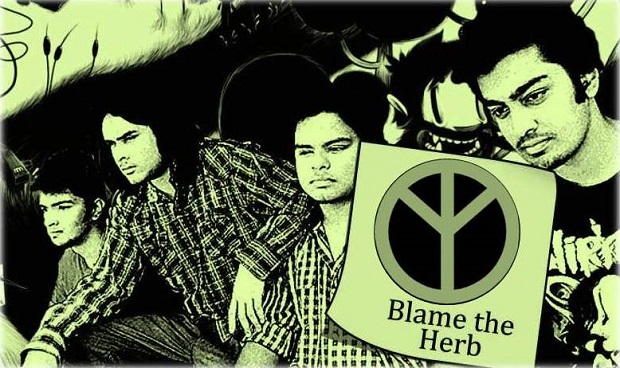 ACT: Blame The Herb
PLAY: Another year-old prog rock act that has been performing and winning across the college festival circuit comprises of drummer Saurav Datta, vocalist Ajay Nayak, bassist Siddhesh Deshpande and guitarist Varun Singh.
SOUND LIKE: 1990s punk and 1980s dirty-hair metal in a 21st century package is the best way to describe Blame The Herb's rock.
Watch this RATM-mimicking performance:
AT BOMB THURSDAYS: The band is "pumped about playing our first original Herbination. It's a song about being a free spirit , balls  it's about smoking up," the boys collectively echo. There will also be a cover of Pearl Jam, plus covers of songs by Indian bands like Blakc and Junkyard Groove.
Comments
comments