Acting
Direction
Screenplay
Cinematography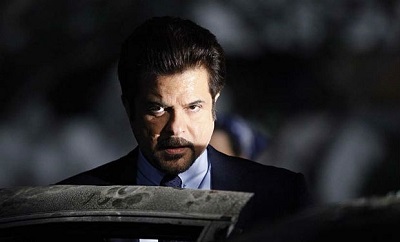 The "24 India" team really needs to stop dumbing down its wordplay, breaking down strategies and decoding it in repeat mode. It seems as if they are deliberately deconstructing it for the bhartiya janta.
Here's a newsflash: the ones who are watching it have
a) watched the original, and
b) have seen enough Hollywood films and American sitcoms to understand what the whole hullabaloo is about.
When Jai Singh Rathod (Anil Kapoor) and Nikita Rai (Mandira Bedi) along with the entire ATU team repeat their plans, moves, and other sundry things, it not only irritates the viewer but slows down the pace. For instance, in this week's episodes (17 and 18), when Pooja  (Pooja Rupare), Aditya Singhania's (Neil Bhoopalam) trusted Press Secretary breaks down and reveals that the LTFE assassin Bala (Nishant Kumar) is her boyfriend, Rathod takes her into confidence and instructs her to extract info out of Bala and place a microchip tracking device in his wallet. "He will change clothes, but wallet is something he will always carry," Rathod adds as a footnote. It was seriously not needed.
An emotionally distraught Pooja, in a fit of anger and passion, stabs Bala. The team rushes to the hotel room, takes her into custody when suddenly Bala's phone rings. They stare at it and let it ring. Finally, they take the call, and a man on the other end asks Bala to meet with the money. "The money has to be here, check the room," shouts Rathod. After sometime, he comes back, and barks the same order. Ughhh! With no trace of the money, Rathod stuffs the briefcase with magazines and heads out for the rendezvous. Once he arrives at his destination, he is bugged to see a team headed by some Saxena to assist him. As the story goes, Saxena is pissed with Rathod for suspending his brother from ATU job on charges of corruption. "It was only 50,000," growls Saxena. Rathod ignores and moves on to find the man in red hat. "I see a man, but he has a orange hat on…let me check," says Rathod.
Red, man, the colour was red. Anyways, he taps another man, who has a red hat peeping out of his pocket. "Oh, sorry, forgot to wear it," the man says nonchalantly. As an experienced ATU agent and chief, Rathod comes off as a novice while handling the situation as soon as the man gets a hint he is not Bala. A chase leads to Saxena defying orders and shooting down the man. Witness lost. Rathod pissed.
Meanwhile, the bomb squad manages to get off the pearl necklace Bala had put around Pooja's neck safely. "It's RDX coated with white paint to make it look like pearls," says the expert as it clicks it open. "So, I was supposed to be the human bomb," cries Pooja.  Yes dear, what else were you thinking?
On the political front, there is rumble in the rally when Aditya comes clean of his St Xavier accident story while brother in arms, Prithvi, plays the tape of his mother, Megha's (Sujata Kumar) confession of getting journalist Mehak Ahuja  (Suchitra Pillai)  killed.
Now, everyone must be wondering what happened to Rathod's family in all this? After much tussle, Kiran (Sapna Pabbi) and Trisha (Tisca Chopra) escape – brave girl Kiran shoots dead assassin Mike Ferraro who was sent to kill them. Agent Siddharth tracks them down and takes them to safety.
Finally, the fake agent Raunak reaches Veer Rathod's military school only to find them off to town. While he goes searching for Veer, the boy lands himself in trouble by being a gentleman and helping out a girl. Apparently, the girl, Simran's brother is a drug dealer and two goons, baying for his blood, hold Simran and Veer to ransom. Let's see how the game pans out next week.
"24 India" airs Friday and Saturday at 10 PM on Colors. You can also catch full episodes on thechannel website.  
Comments
comments