Acting
Direction
Screenplay
Cinematography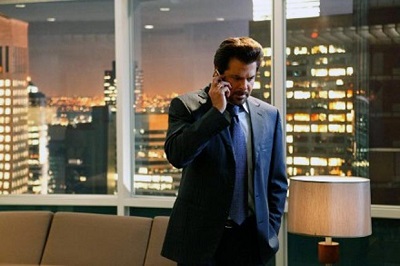 Two hours to midnight and Jai Singh Rathod (Anil Kapoor) comes full circle to his wild goose chase. Episodes 21 and 22 may have lifted the veils but there is time to full disclosure. We still don't have the slightest clue who is behind this all charade. Prithvi (Raghav Chanana) is still under scanner. Vikrant Maurya (Divya Singhania's drunk hubby), however has been exposed, although he doesn't have a clue that his cover has been blown. The prisoner in the jail turns out to be none other than LTFE chief Ravindra who was supposed to be dead but has come back – thanks to a facial plastic surgery – and has been living right under the nose of India government, on tax payers money, in custody. Raja and his team break into the high security secret jail, bust out Ravindran and take Jai hostage. The way they carry out the operation though was amateurish with so many loopholes in the shootout. Back at the other jail where Veer (Adhish Khanna) is being held up, a Major rescues him, and Veer is sent with the fake Agent Raunak. With all the beefed up security at the Military School, I am still wondering why was there a need for Veer to be shifted? Also, is it that easy to let a child go with anyone on the authority of a letter that can be duplicated? I found the who Veer part a bit useless and aimless. Nevertheless, Ravindran now has a bargaining chip, and he decides to use it to free his son Bala. Jai in exchange for Bala (Rajeev Siddhartha) is the condition, but he also has Veer in custody. The ATU guys – Gill and Tej reach the venue for exchange but fail to get Jai.
While Trisha (Tisca Chopra) suffers a stroke, Jai is stranded at an undisclosed location, Aditya Singhania is in a bit of quandary on whom to trust and a soldier at the Military School stumbles upon real Agent Raunak's body. Next Week: Ravindran order Jai to drive to Aditya's hotel while he keeps Veer. Can't wait to catch the finale.
Catch the season finale of "24 India" this coming Friday and Saturday at 10 PM on Colors. You can also catch full episodes on the channel website. 
Comments
comments