What bells and tinsel are to a Christmas tree, plum cake and marzipan are to the Christmas larder.
We can picture the grandmothers in Bandra houses organising Kulkul assembly lines while plum cakes bake in ovens beside them and Christmas carols play in the background. Christmas would be incomplete without these treats and here are favourite five.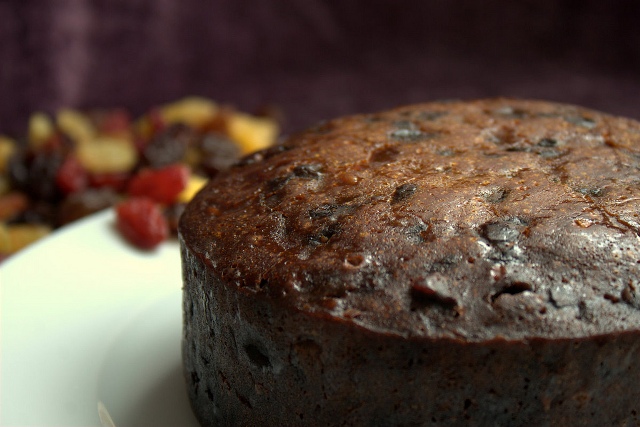 The first must have for the Christmas season are Christmas plum cakes. Most Christian houses have their fruit and candy peel soaking in alcohol for months before it is mixed with the cake batter. You can either love the taste or dislike it completely but we haven't heard anyone complain about the aromas it fills the house with while baking. If you aren't baking a cake at home, Gaylords, Theobroma and American Express Bakery will be happy to make you one or two or even four.
Kulkuls are Christmas versions of shakarparas. What makes them different is their curly form. Making kulkuls is usually a family operation with everyone pitching in to form them on the backs of forks and deep frying them before they are dunked in sugar syrup. Kulkuls are typically Indian and no Goan Christmas platter would be complete without them.
If you like badam burfi there's no way you can skip out on marzipan. It is used more often as a covering for cakes but is delicious even without the cake. The almond based dough is dyed with food colours before it becomes tiny santas, snowmen and mistletoe morsels. The almonds are sometimes substituted with cashew nuts and often commercially mixed with peanuts to make them more economical. One bite is usually enough to tell how authentic the marzipan is.
Like Kulkuls, rose cookies are essential to Indian Christmas celebrations. No, they aren't rose flavoured cookies like we initially thought they were (in our defence that was a really long time ago). Rose cookies are nothing like traditional cookies so we've often wondered what gave then their name. Unlike the cookies we're used to these are deep fried and paper thin.
The most difficult Christmas treat to make at home are probably candy canes. Traditional candy canes are peppermint flavoured but there are a number of variants available today. If you're going to make these at home, make sure you have a pair of heat resistant gloves since making them involves working with hot molten sugar. A much easier and neater option is to pick some up from your local candy store.
While cakes and cookies are good to nibble on throughout the day, Christmas dinners are more elaborate affairs. Christmas menus in India vary from roast hams and stuffed chickens to sorpotel and vindaloo. We're drooling just thinking about the aromas that will be wafting off dinner tables so while we wait why not pour out a glass of wine and munch on a few kulkuls.
Comments
comments