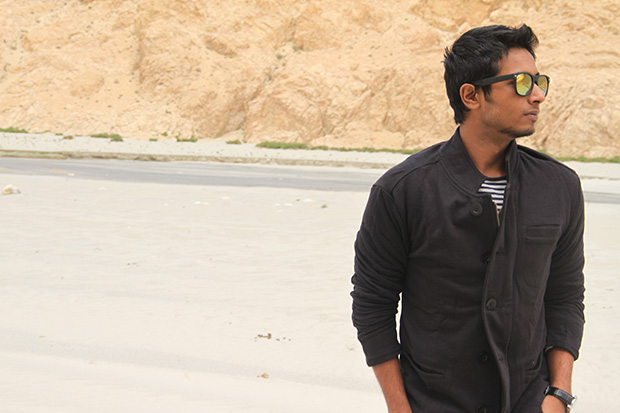 EDM DJ and producer Sarvesh Shrivastava plays under his moniker SICKFLIP. After playing as a duo with Mental Martians for a few years, Shrivastava went solo in 2011. Since then, the 22-year-old has been engaging in "bass heavy and chest rattling glitch hop to deep experimental sounds," according to his Facebook page. We spoke to him about his set at Beat Blender tomorrow night at The Little Door in Andheri and other things he's up to.
Q-1. What keeps your music swag?
I guess I love that vibe it creates and the 'swag' reflects in the music I make.
Q-2. How long have you been making music?
I've been producing and showcasing music since about four years. After Mental Martians, SICKFLIP went solo in 2011.

Q-3. Recall your best and worst gigs for us.
Best gig was at a college fest in Gujarat where I played for a huge audience that covered a whole stadium with a concert-sized stage and sound system. I ended up playing four hours of bass music for an extremely energetic audience through the show. Worst gig was in Pune at a shady venue where the sound system was not even facing the crowd from the console but was sideways. That was a complete bummer.
Q-4. What is SICKFLIP working on now?
I am working on a live audio-visual showcases based on Ladakh, called The Ladakh Project. I just got back from 10 days of writing music and recording visual content in Ladakh. This is a project in collaboration with TheOutboxProject, Wolves and a few other artists and it aims to showcase an aural and visual experience of Ladakh. More details very soon.
Q-5. What can we expect at Beat Blender tomorrow night?
I will be playing some groovy bass music and some of my new unreleased productions at Beat blender. Looking forward.
Catch SICKFLIP on May 29 at The Little Door, Andheri. 9 pm onwards. Deets here.
Comments
comments