When:
November 16, 2021 @ 10:30 pm
Where:
Blue Frog
Mathuradas Mills Compound
Senapati Bapat Marg,Lower Parel
Mumbai 400013.

Cost:
Rs. 600 post 9.45 onwards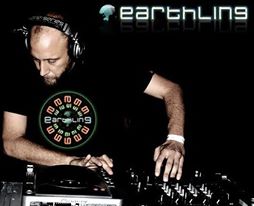 Earthling is the solo project of DJ Celli. Psychedelic blast-off music to lose your marbles to!
Earthling is the solo project of DJ Celli, An Ibiza native who has been Involved in the Psychedelic trance scene since its beginnings in the early '90s. From his roots as a party organiser in Ibiza, he soon moved on to DJ-ing, and shortly afterwards to full time music production, releasing his first track "Just Say Yes" on T.I.P. Records in 1999, followed by his debut album entitled "Patterns" on Acidance Records in 2001.
Now, after having released over 90 tracks, and 6 albums under various pseudonyms such as : Soundaholix (with GMS), Third Ear Audio (with Nick Doof), Vatos Locos (with Nick Doof, and Xavier Fux) and Everblast (with Lawrence Hoffman aka Chromatone), Celli continues to rock the dance-floors of the globe, bringing his unique psychedelic sound to the far reaches of the planet.
He also manages the Zero1 Music record label.
Comments
comments