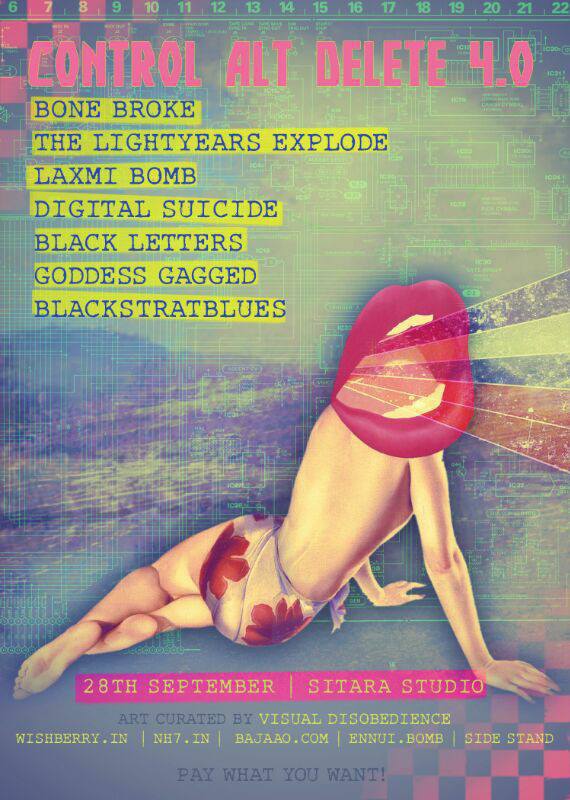 Control ALT Delete
The Deal: The fourth edition of this crowd-sourced gig has a line up more extensive than ever before. A total of seven bands are playing this year, boasting of garage rockers Bone Broke, elctro-pop artists Laxmi Bomb, blues man Blackstratblues, progressive hardcore rockers Goddess Gagged, Kerala-based alt-rockers Black Letters, Guwahati-based Digital Suicide, and finally local punk heroes The Lightyears Explode.
When: September 28, 2022 4pm-10pm.
Where: Sitara Studio, Garage Lane, opposite Tilak Bhavan, Elphinstone Road (West), Mumbai
At the Gates: Entry to the event is whatever you want to pay. What you pay for is what you get back in the form of band goodies like CD's, merchandise, and even a gig in your own home, if you contribute that much. RSVP here.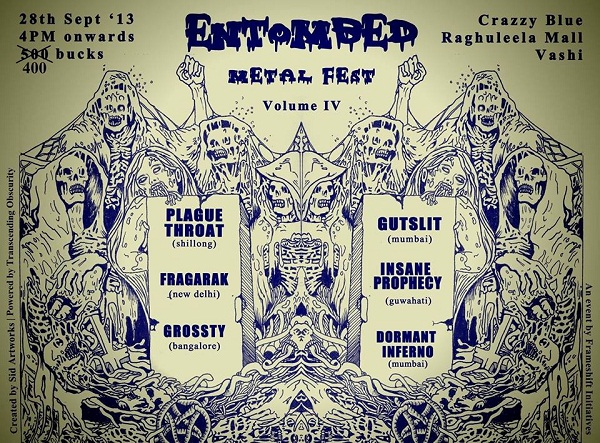 Entombed Metal Festival
The Deal: The fourth edition of the Entombed Metal Festival will see its first gig in Mumbai, and it's a line-up that extreme metal heads have been dreaming of. With bands from around the country, the line up for this gig includes Guwahati-based Insane Prophecy, Shillong-based Plague Throat, New Delhi's Fragarak, Bangalore's Grossty and Mumbai based extreme acts Gutslit and Dormant inferno.
When: September 28, 2013 4pm-10pm.
Where: Crazzy Blue, 3rd Floor Floor, Raghuleela Mall, near Vashi Station.
At the Gates: Entry is Rs 400. RSVP here.
Comments
comments