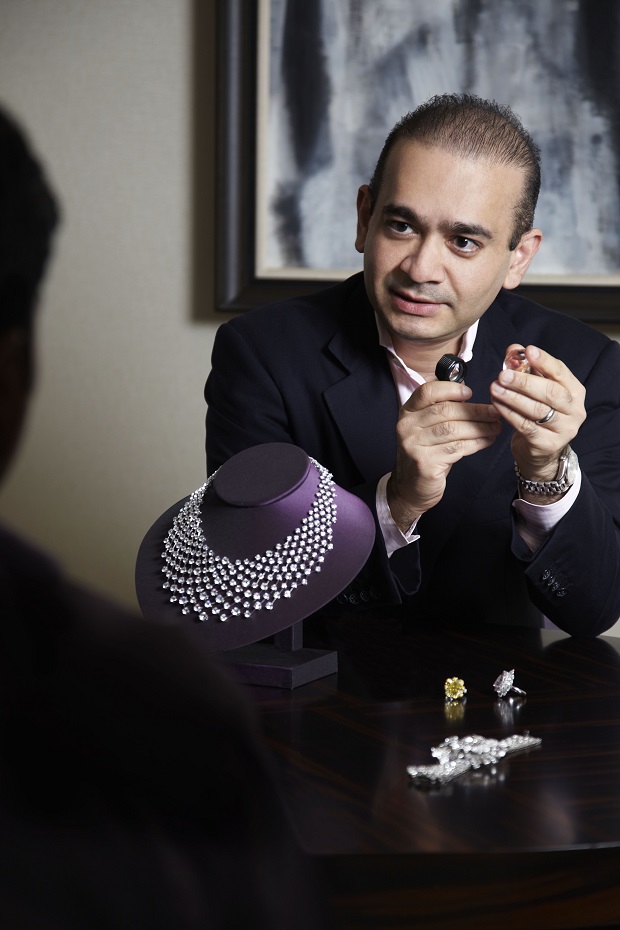 The big, fat, Indian wedding season is officially on and as good girls turn bridezillas, and men get knotty (read fussy), globally-renowned jewellery designer and diamantaire Nirav Modi has rolled out, "The Essence of a Bride," a unique coffee-table book that celebrates both bridal fashion and diamond jewellery.
Though he needs little introduction, Modi is rock-star in his own right – Sotheby's is all praise for his "combination of artistry and technical innovation" while his Golconda Lotus necklace, sold for a whopping $3 million, had graced the cover of Christie's auction catalogue in 2010. The genesis of the Nirav Modi brand took place in Antwerp, for although Modi was born in Mumbai, he grew up in Belgium, as part of a family that has diamonds embedded in its bloodline. Since his first foray into the business at the age of 19, the jewellery designer has come to specialise in special diamond cuts like Endless Cuts that help create jewels whose lustre is maximized by cutting out the metal used, thus lending a great lightness to the finished jewel. His Ainra Cut replaces the traditional metal links with diamonds, while the Mughal Cut ensures that each flower petal is from a whole, undisturbed diamond. Needless to say, Nirav Modi jewellery is a priceless heirloom to be passed on for generations.
While he showcased at his first-ever fashion show as part of India International Jewellery Week (IIJW) in Mumbai in August this year, the coffe-table book, admits Modi targets all Indian brides. "The essence of this book is to celebrate a woman on her very special day. It is the answer to a woman in search of excellence and elegance," says Modi who has brought together the best couturiers of the country and presented regal looks complemented with timeless jewels for the bride. Shot by photographer Vishesh Verma, the book, captures the beauty of outfits by the likes of Abu Jani and Sandeep Khosla, Anand Kabra, Gaurav Gupta, Gauri and Nainika, Pallavi Jaikishan, Rina Dhaka, Tarun Tahiliani and Varun Bahl along with with stunning diamond jewellery.
"A diamond is tantalizing – rare, hard and difficult to tale, yet lustrous; perfectly complementing a woman's beauty," Modi defines the precious stone, adding how many of his iconic jewels like the Fluire collection, Diamond embrace bangles, Orchestra collection are inspired by both nature and women. "The jewellery is designed keeping in the woman in mind – the way she moves, what is most comfortable for her, where is she going to be wearing the jewels, what complements her style et al. For me, one of the most upsetting thoughts would be that jewels are locked up in a vault and do not adorn a woman and so the woman is at the very centre of everything I do," says Modi.
He's a strong believer that that "fine jewellery is timeless" and should be passed from one generation to the next. When it comes to wedding jewellery, the designer offers an interesting take: "Looking at bridal jewellery and the relationship it builds with the bride and groom, the wedding ring is the most significant jewel. It is the couple's binding force." It's hard to disagree with that.
Comments
comments