Direction
Acting
Screenplay
Music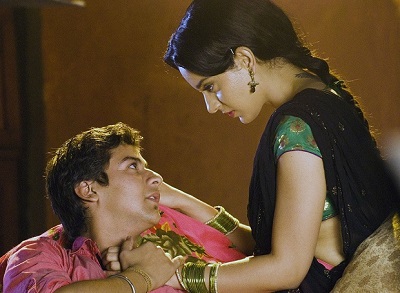 Not many know, but director Vishwas Patil is a Mumbai-based IAS officer who is also a journalist, historian, and a Sahitya Akademi award-winning writer. He was the first graduate in a family of farmers from a small village near Kohlapur, Maharashtra. Why this sudden urge to list the man's biodata? Well, because his film "Rajjo" is a complete antithesis to whatever we know about him.
A budding love story between a nautch girl and a Brahmin boy, "Rajjo" is everything typical and clichéd Bollywood has to offer. So, we have the pimps, eunuchs, prostitutes, dazzling kothas, young boys and men frequenting the sin city. There is a drunken encounter specialist with his burdens, a shady social worker with his agenda, a businessman with his selfish interest, and then there is Rajjo (Kangana Ranaut) and Chandu (Paras Arora).
He falls in love with her the moment he sees her dancing, and decides to rescue her from this jail. He does, but that's just the beginning. Enter villain (Prakash Raj) who only knows how to milk and exploit "land and ladies," and is more than willing to pay any amount for "Rajjo."
A 21-year-old college going cricketer, you wonder why would Chandu would venture out into troubled waters? The plot is so hysterical and haywire that Patil seems to be randomly piecing together the film post interval. While Arora looks barely 18, Ranaut pulls every clichéd move and groove from the world of nautch girls. I did enjoy Mahesh Manjrekar as Begum, the eunuch in charge of the girls.  Rest, you are really not missing anything worthwile.
Comments
comments