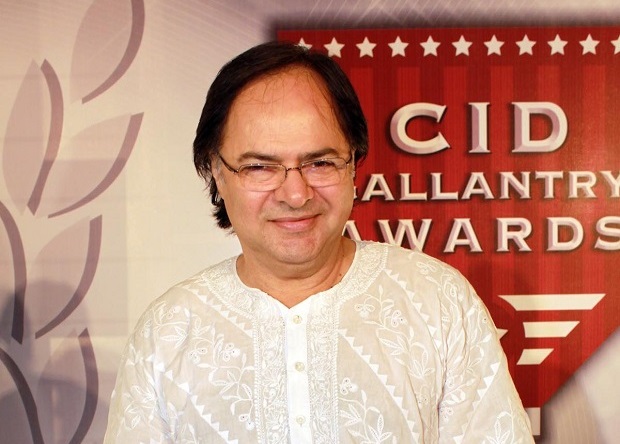 Even as I sit to write one of the most painful pieces, I still can't come to terms with the death of one of the finest talents this country will ever witness, celebrate and marvel at. Obits drive a stabbing pain at the heart, and maybe that's why these are mostly penned in advance, and left to freeze in media morgues. It's been a year of unbearable loss – Pran, Reshma, Tarla Dalal, Paul Walker, and now, Farooq Sheikh. Celebrities run the risk of immortality, making their demise, that too untimely, shocking. "But he just came in this wonderful film called Club 60, and Listen Amaya…" went the buzz.
Died of a sudden heart attack in Dubai, and survived by his wife Rupa and two daughters Shaista and Sanaa, Sheikh was a man of exceptional grace, talent, and humility. Here was an actor who didn't need to flex his muscles, beat up goons or play the angry young man. With his effortless charm, his heartening simplicity, his natural sense of humour, comic timing and wit, an amazing grip on the common man's personality, and that soft, appealing magic of his dialogue delivery, Sheikh, with his priceless contribution to the burgeoning art and parallel cinema of the country, proved to be an irresistible magnet for the cine goer.
As the adorable, Siddharth Parashar of "Chashme Buddoor," he is imprinted in my memory for eternity. From his legendary debut in "Garam Hawa," the street smart fast talking Bashu Bhatt in "Katha," the heart broken lover Yusuf of "Noorie," a troubled migrant Ghulam in "Gaman," the classy Nawab in "Umrao Jaan," hen pecked husband Suraj in "Biwi Ho To Aisi" to a cold bureaucrat Kaul in "Shanghai," a loving father in "Yeh Jawaani Hai Deewani," and memorable characters he portrayed in classics like "Shatranj Ke Khiladi," "Bazaar" and "Rang Birangi," Sheikh brought such endearing honesty and depth to each role. In the process, it reflected the man he was, simple, straight and good. If films got his silver lining, television got his midas touch when he delivered spectacular shows like "Ji Mantriji" and "Jeena Isi Ka Naam Hai."
Born to a family of Zamindaars in Vadodra, and educated as a lawyer, it was his passion for theatre and performing arts that pulled him to the world of cinema and television. Together with Shabana Azmi, Deepti Naval, the late Utpal Dutt and Dina Pathak, Supriya Pathak, Naseeruddin Shah, Rakesh Bedi, Saeed Jaffery and Deven Patel, Sheikh raised the bar of Indian cinema with his supreme skills as an actor and a human being.
They don't make greats like him anymore. His passing has left an aching void, one that can never be filled…so long, sir.
Comments
comments