From Bollywood to Beverly Hills, it's the season of award nights. With all eyes - amateur to professionals - trained on the red carpet at the 71st annual Golden Globes awarded by the Hollywood Foreign Press Association, it's now judgment time once again. Sartorially speaking, it was a comfortable trot on the style road with most leading ladies playing it safe with no OTT gowns or statement hair. Unlike the Oscars (oh yes we can almost smell them. FYI: they roll out on March 2, 2022) where one is accustomed to experience both shock and awe in one night, the ensembles were comparatively less edgier at the Globes. Nevertheless, it was a good show and here is a round-up of the looks that worked.
JENNIFER LAWRENCE IN CHRISTIAN DIOR COUTURE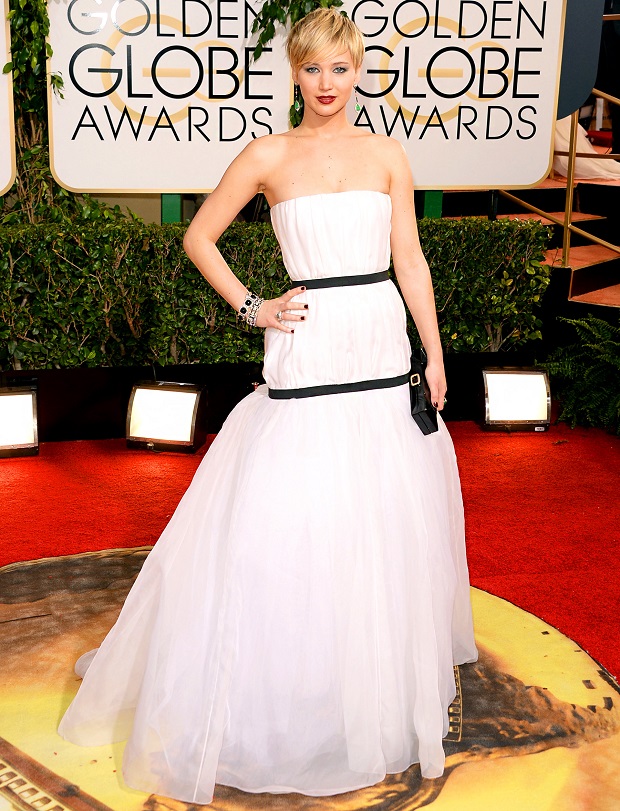 The World Wide Web can be quite a meanie with its observations. And though her dress has been described on the Internet as a "white comforter and two black belts," we strongly disagree. The 23-year-old actress, who won the award for Best Performance by an Actress in a Supporting Role in a Motion Picture for her work in "American Hustle," looked elegant in her Christian Dior Haute Couture gown. Short crop, cutesy smile, statement emerald earrings, bold lips - the whole "Sophisticated Pixie" look worked for us.
REESE WITHERSPOON IN CALVIN KLEIN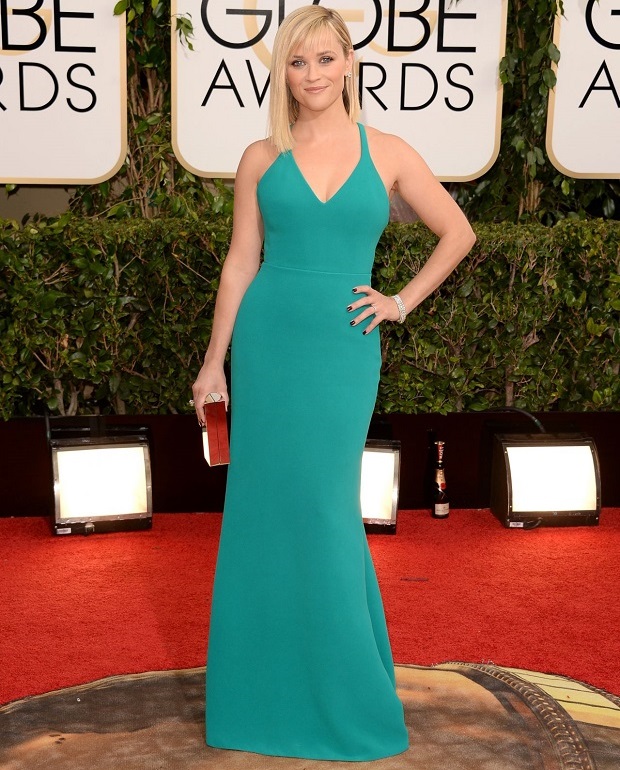 It's always a welcome sight to see a Hollywood diva step out in a colour that's not black, white or red. Even though she's not had a great run on the screen last year, Reese Witherspoon deserves a high five for choosing to step out in an elegant Calvin Klein dress in a vivid shade of green. She just breezed right on top of the hit charts.
LUPITA NYONG'O IN RALPH LAUREN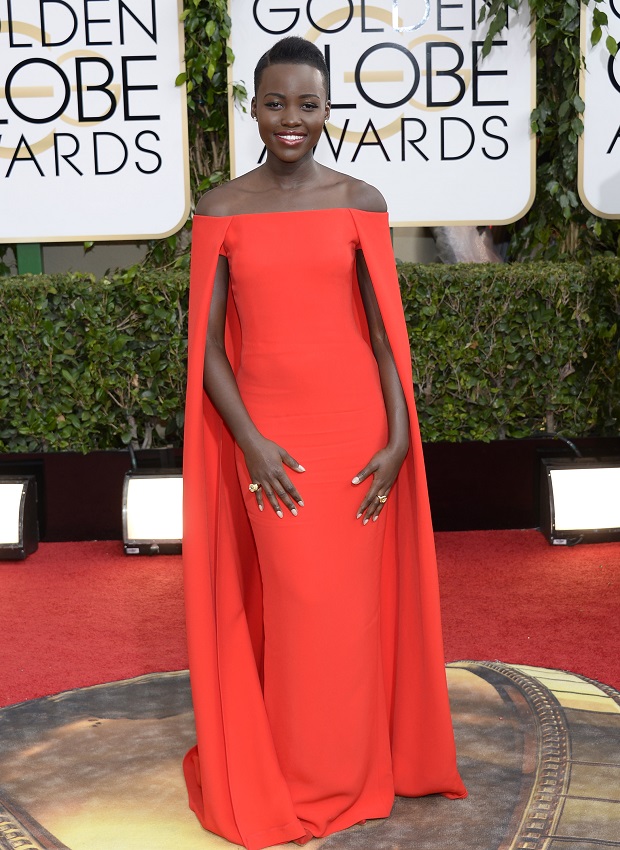 Speaking of colour, Lupita Nyong'o who starred in "12 Years A Slave"' blew us away with her appearance. Stepping out in a striking almost-tangerine cape dress from Ralph Lauren's Spring 2014 collection, the actor stood out for all the right reasons. The glossies have already labeled her look as the evening's fashion highlights and we couldn't agree more.
EMMA WATSON IN CHRISTIAN DIOR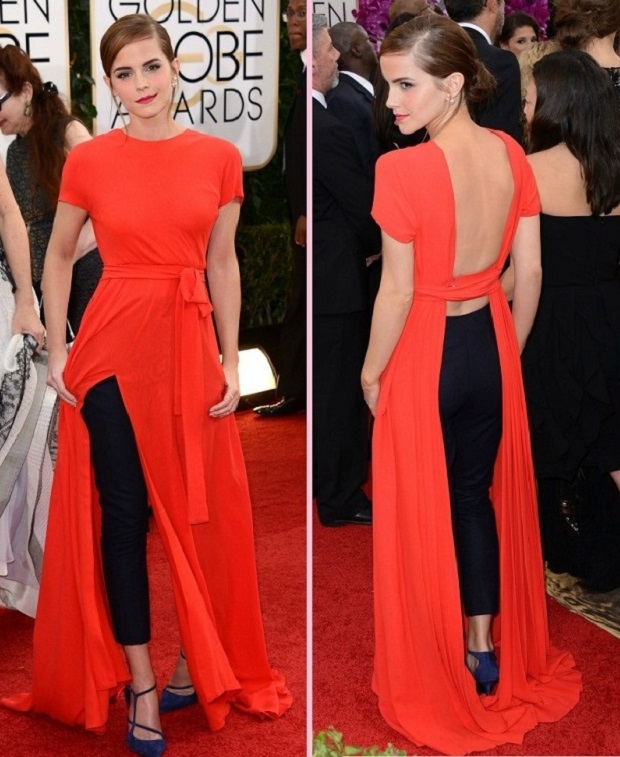 With every red carpet sighting, Emma Watson proves that you don't have to be an ugly duckling to turn into a swan. She was the cute Hermoine Granger in "Harry Potter" and is proving to be quite the hottie on the red carpet. The 23-year-old actor who presented an award during the evening, wore a dress-pant hybrid ensemble by Christian Dior. Not an easy silhouette to carry off, it was Watson's confidence that made this outfit work. Loved the fact that she kept the hairdo slick and heels high.
TAYLOR SWIFT IN CAROLINA HERRERA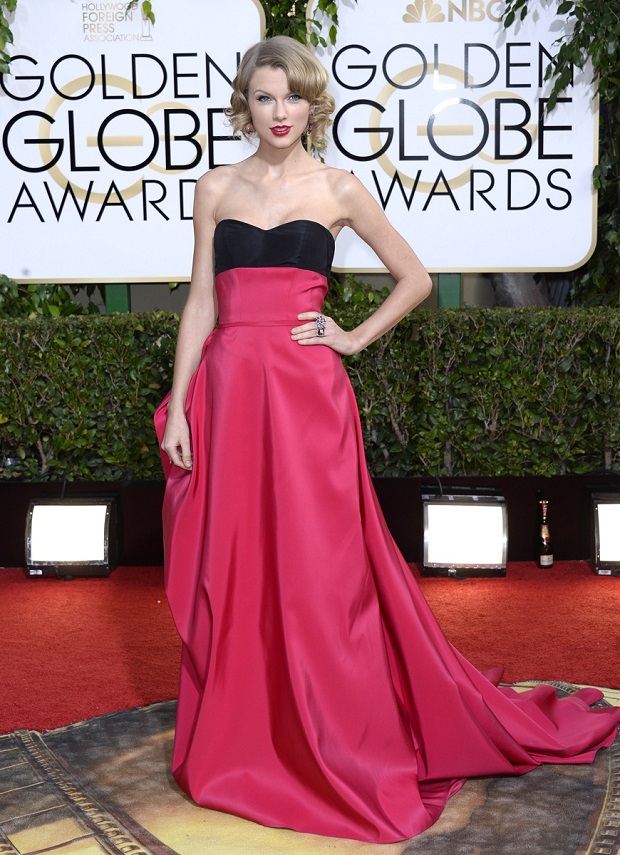 She's a pretty girl who looks prettier with her choice of outfits, especially the colour. Rocking a strapless Carolina Herrera gown with long trail was crooner Taylor Swift. Nominated for her song Sweeter Than Fiction from the film "Once Chance," Swift looked elegant in her colour-blocked dress. And that enviable waist. What does she eat?
MILA KUNIS IN GUCCI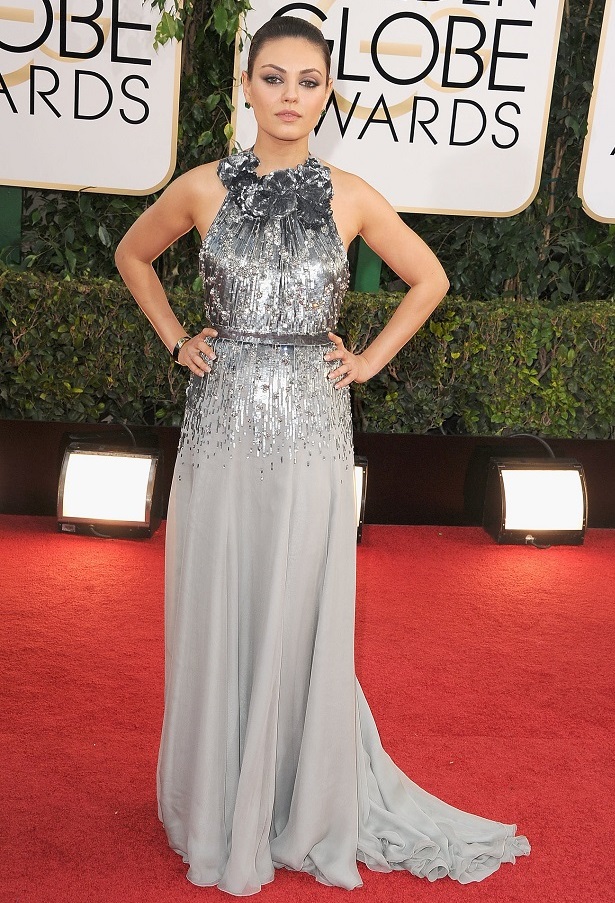 If there was a headline to her look, we would have loved to call it Smokin Hot. Mila Kunis is a photograhper's delight and we all know that well. The face of Christian Dior stepped out in a metallic Gucci gown and was smart to pair it with smokey eye makeup. Her hair pulled back and delicate emerald earrings were a good choice.
NAOMI WATTS IN TOM FORD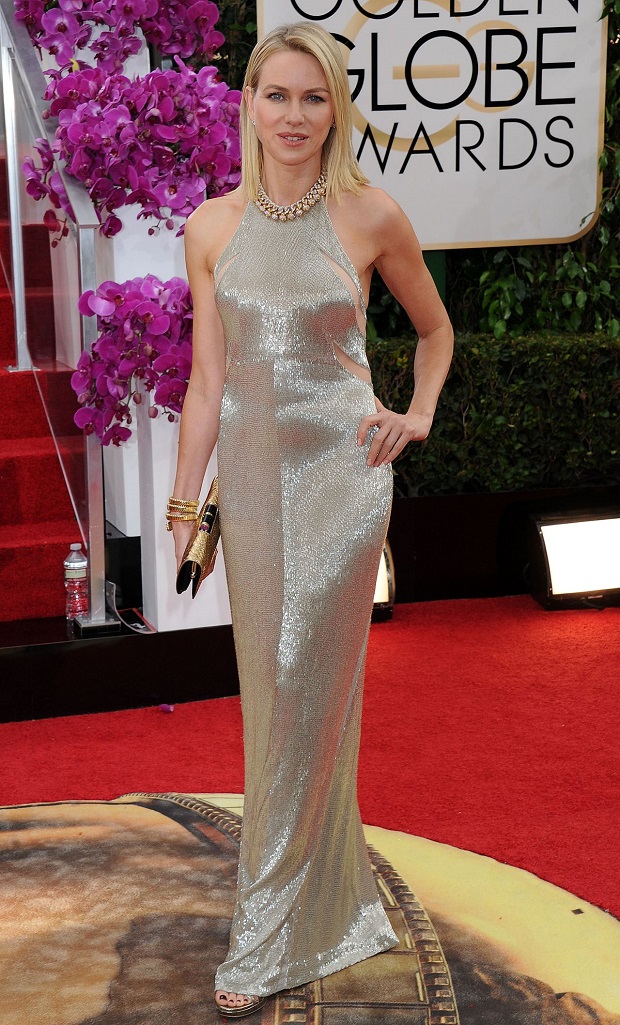 Looking like a golden statuette herself, Australian actor Naomi Watts proved that worn well, a metallic hue can be a stunner on the red carpet. The actor was dressed in a floor-kissing, figure-hugging Tom Ford gown with jewellery by Bvlgari. She shone bright and right.
MARGOT ROBBIE IN GUCCI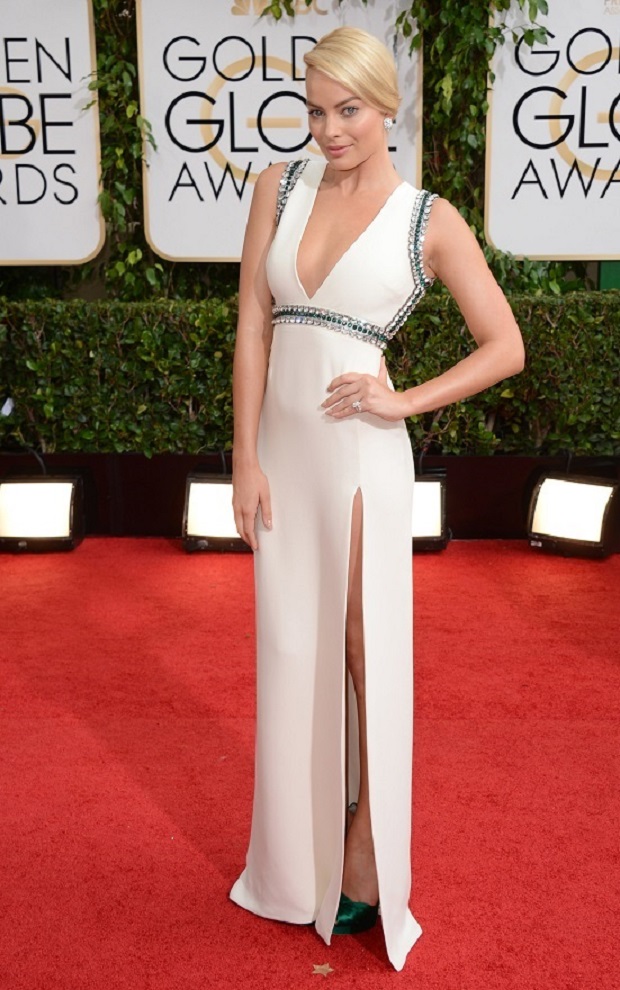 Thigh high slits are no longer the prerogative of Mrs Brad Pitt. Neither is looking fit and sexy. Margot Robbie, who stars in "The Wolf Of Wall Street" made heads turn as she stepped out in a Gucci gown with interesting embellishments. The hairdo added to the winning look
PRIYANKA CHOPRA IN BIBHU MOHAPATRA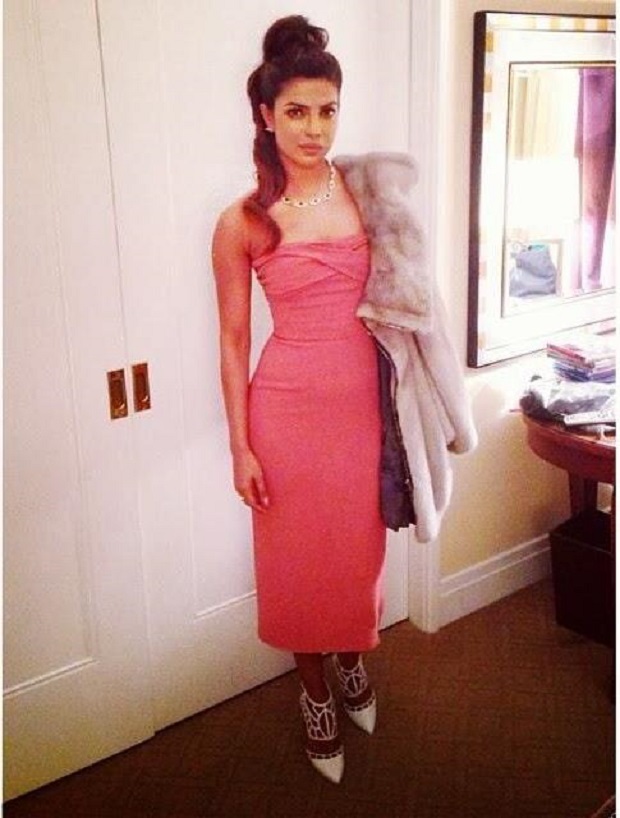 If it hadn't been for a Twitter update, few would have known that actor Priyanka Chopra made it to the Globes this year. The fact that she didn't announce it out loud didn't help either. The actor attended the awards night in a Bibhu Mohapatra frock-dress with tulle trimmings. Though we are no fans of the outfit, Chopra did look good. She also slipped into a coral Burberry dress for the after-party. We are just iffy about her choice of her hairdo but a spotting at the Globes deserves acknowledgment.
Comments
comments