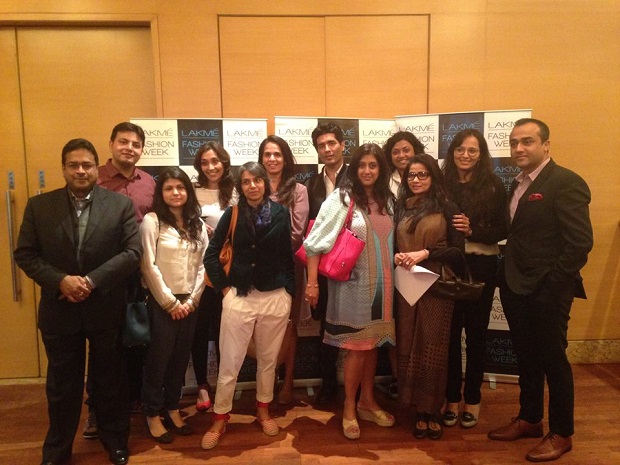 With past proteges such as designers Masaba Gupta, Swapnil Shinde, Rahul Mishra, Nitin Bal Chauhan, Archana Rao and Aneeth Arora, Lakme Fashion Week's Gen Next programme has done a commendable job in offering a launching pad for new designers. Each season, six designers with an individualistic quality are given a chance to follow in the footsteps of their predecessors. The success of these young designers is also a reflection of how LFW has nurtured fashion talent over 17 long seasons and provided them with an opportunity to showcase their creativity at one of the country's most prestigious fashion events. This season's list is out and the names have been hand-picked by the new 18-member Advisory Board comprising of eminent designers, fashion editors, prominent buyers and representatives from Lakmé & IMG Reliance. The selection was made from over 150 submissions and through a pre-selection of 30 entries. The panel of jury members, we are told, kept in mind the following criteria - quality, innovation, marketability, and ability to legitimately take their business to the next level. And making the final cut for the 17th Gen Next batch are Chandni Mohan from Delhi, Divya Sheth from Kolkata, Parul Bhargava from Paris, Sreejith Jeevan from Kochi, Ujjawal Dubey from Noida, Vilvin Sabu from Pune. This new batch of designers will debut at Lakme Fashion Week Summer-Resort 2014 that will be held from March 12 to 16 in Mumbai.
Also each season the winning designers are mentored by an illustrious person from the fashion fraternity and this year, that responsibility lies on the shoulders of acclaimed designer Anita Dongre. Dongre been at the forefront of the Indian fashion scene for over two decades and is best known for her ability to combine Indian aesthetics with contemporary silhouettes. "I'm super excited to be counseling the Gen Next designers and congratulate them on making it to one of the most coveted fashion platforms in the country. These selected young designers have not only displayed their creative talent to us but their passion for fashion. It was heartening to see their enthusiasm, confidence and craft. I look forward to a really exciting and enriching experience for all of us," remarked Dongre at the announcement of the final selection.
The new Lakmé Fashion Week Advisory Board comprises of Alka Nishar, Anamika Khanna, Anita Dongre, Aishwarya Subramanyam, Dr. Koshy, Gaurav Mahajan, Manish Malhotra, Mehernaaz Dhondy, Namrata Zakaria, Narendra Kumar, Nishat Fatima, Pradeep Hirani, Priya Tanna, Purnima Lamba, Rohit Bal, Sabyasachi Mukherjee, Saket Dhankar and Sangita Sinh Kathiwada.
Comments
comments