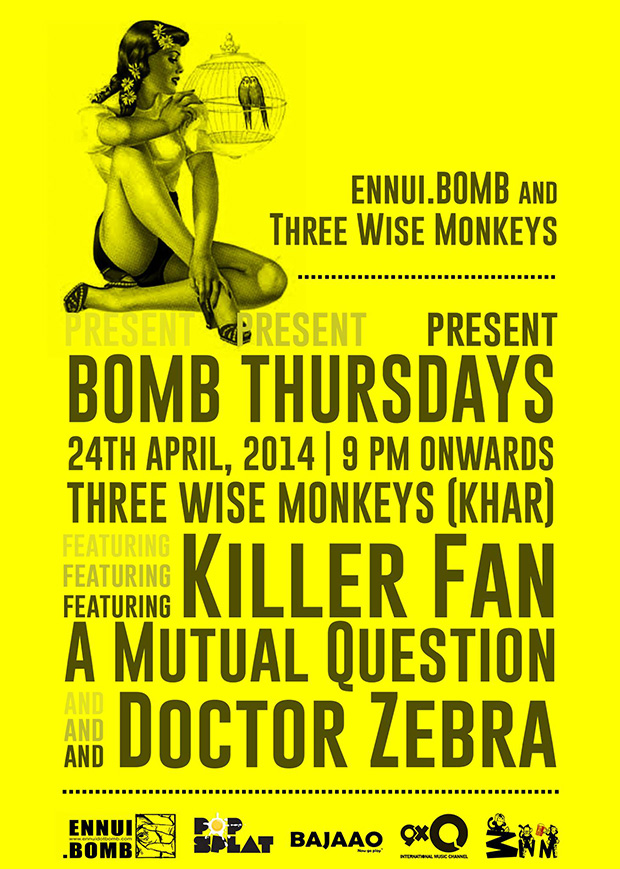 ennui.BOMB is back with its fortnightly series of alternative indie music nights after a hiatus of sorts. The gig now finds a new home in 3 Wise Monkeys, Khar, and happening on April 24, 2014, from 9PM , three relatively new bands shall play to audiences: post rockers A Mutual Question, alternative electronic act Killer Fan and post punkers Doctor Zebra.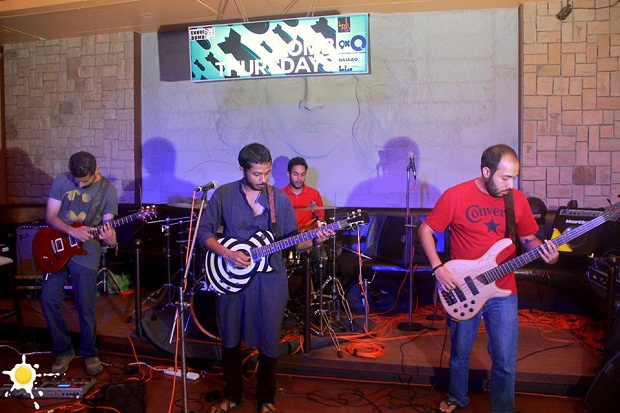 Act: A Mutual Question 
Play: Coming back to the BOMB Thursdays dais for a second performance are Pune-based post rockers A Mutual Question. The band is composed of Siddharth Chopra on guitars, Proteesh Ravi on vocals plus guitars, Aditya Virmani on soft synths, sampling and Keys, Karan Kumar on bass and Aviraj Kumar on drums. The band is a comparatively newer band, and has been around for a little more than six months.
Sounds Like: Ambience. Space. Freedom. Melancholy. These are perhaps the best words to describe A Mutual Question's set. What is indeed brilliant about their set is the inclusion of synths in a predominantly rock set. While the instrumental parts of their music are highly stylized and energetic, the synthesized music provide almost this doom-y, gloomy atmosphere to the effect of converging two very different types of music to a point of sounding good.
At BOMB Thursdays:  Our attempts to get in touch with the members of A Mutual Question yielded no results, so we are guessing the band is looking to play a surprise set. Nonetheless, if we do get details of their set, you get details of their set.
Watch:
Act: Killer Fan
Play: Mumbai-based alternative electronic act Killer Fan is the solo/collaborative project of producer / composer Itek Bhutani. In his own words, Bhutani says his music "aims to create linked auditory experiences spanning different genres using VST instruments and some acoustic instrumentation."  For their live sets, Ramya Iyer takes on vocals, while Anjo John takes on bass and a midi keyboard. Bhutani himself handles a MIDI keyboard, a MIDI foot controller, and a guitar.
Sounds Like: Bhutani is not at all wrong when her describes his music as alternative electronic music. His music is what happens to dark psy when it's not injected with phenomenal doses of meth – it's dark, yet it's not the constant barrage of sounds and music.  Energetic, futuristic and otherworldly would be perhaps the best way to describe Killer Fan's music. Killer Fan also worked on a number of collaborations for its debut album "Hello Sin Nation", including those with Fay Barretto, Anjo John, and Ramya Iyer. A project that formed, again in September 2013, they played their first live set in January 2014 at D'Bell.
At BOMB Thursdays: Bhutani says "We debuted live in January 2014; we just hope to play a kick ass gig. We are looking at getting some good live video art for our gigs soon.
Listen: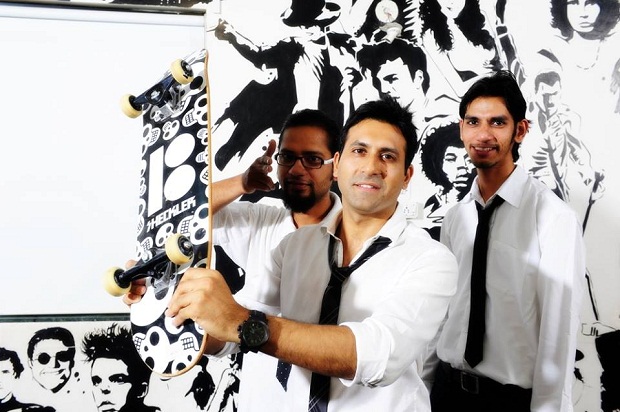 Act: Doctor Zebra
Play: Pune-based Doctor Zebra is made of guitarist and vocalist Jay K, drummer Anant "The Count" Joshi, and bassist Amit Bhaitia. The band formed in November 2013, and has been playing gigs across Pune, and this is the first time they will be playing Mumbai, and in fact anywhere outside of their home city.
Sounds Like: Explaining his music, vocalist Jay K says "Our music is about my experiences. I was born and raised in America. I was not exposed to India as a child… in fact, in school growing up on the mean streets of Florida, I was the only Indian kid in my class; it was black and white kids, and me. For whatever reason my propensity was always towards surfing, skateboarding, playing punk rock music, and later when I moved to Boston, snowboarding! So a lot of the lyrics I write are about, take our song Blast Off for an example, are about getting pumped to either, go big in whatever it is your doing while listening to our music." The band is currently working on their debut LP, which is slated to come out this May.
At BOMB Thursdays: We asked the band whether they'd be doing anything special for the gig. Jay K replied "Not in particular… maybe drink a few less beers and play a better show!" Alrighty then!
Attend BOMB Thursdays on April 24, 2022 at 3 Wise Monkeys, Khar,9 pm onwards. Entry Rs 300. Details here.
Comments
comments