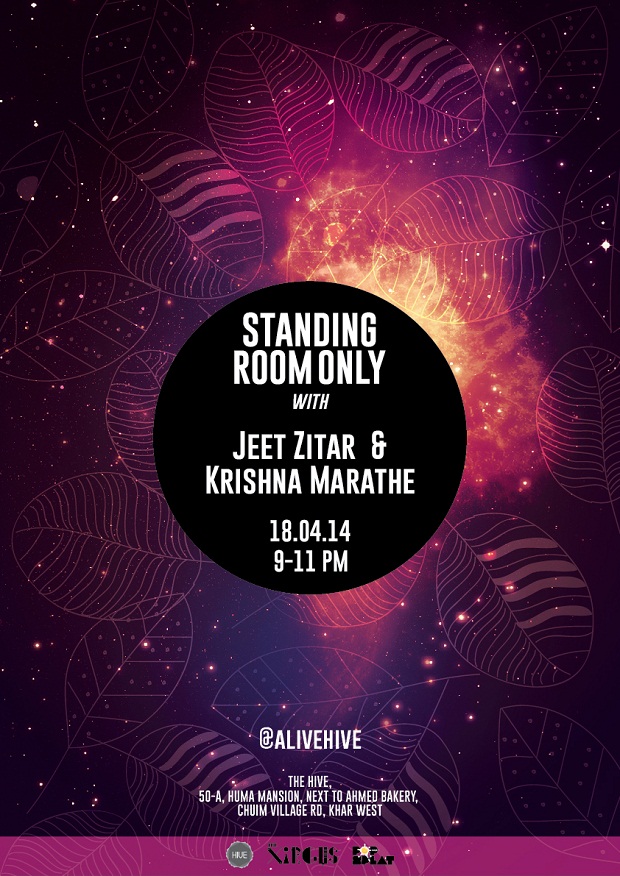 Pop Splat's weekly indie gig, Standing Room Only Vol 5 is all set to be an electronic fusion haven this Friday, Apil 18, 2014. With performances by Krishna Marathe and Jeet Zitar, The Hive is all set to come alive with lights, sounds and an energy level to keep you pumped through the night. Add to that the fact that the gig plans to go the "Pay-what-you-want" DIY structure for all of the Standing Room Only gigs, and you know this is one evening of the week you want to dedicate to good music at The Hive.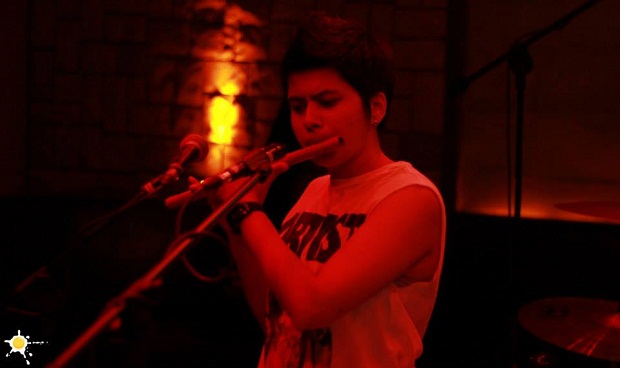 Krishna Marathe 
Soulful electronic music is how Krishna Marathe's music is described best. Soulful, because she infuses in her music the very subtleties averaged out from all of Indian classical music. Assimilating ragas through her instruments as well as her vocal prowess, Marathe's music is all about creating an atmosphere of  intensity nestled in layers of natural sounds and all things relaxed. Her music can transform any venue into a forest landscape, and no matter how late in the night, her music reflects the brilliance of a warm, sunny, Sunday morning. Marathe has been in the field of music ever since she was a child, being rapidly trained in both Indian classical and western music. Live Indian classical sound mixed seamlessly into electronica is what Krishna does, and perhaps does best!
Watch: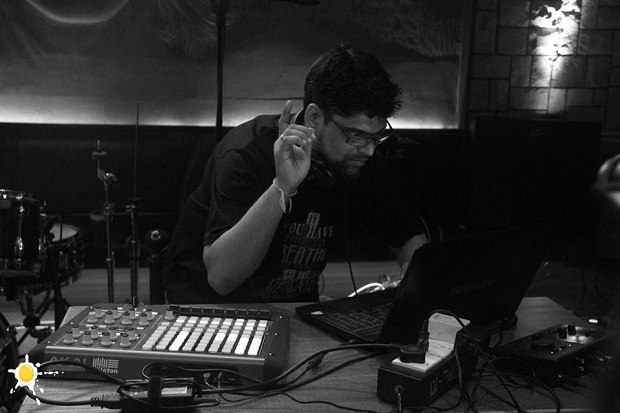 Jeet Zitar
Jeet Zitar's set is energetic from start to finish. No lull moments at all, and the one-man music machine enjoys the groove of his music quite an intense bit; you'd see him dancing and swaying throughout the set. That's what makes artis Jeet Guptas's music a clincher- his passion for the music he makes just melts into his music itself. While his set is very much based in electronic music, the Indian touch that each of his song exude give it a very underground, ethnic feel. It's difficult not to dance and groove at all when Jeet Zitar is playing the set, and with all of the training he has received at Redbull Music Academy, Jeet's music also has a very global feel to it. Besides at this gig itself, Gupta informs us that he is going to be performing new material that he has been writing for the last two weeks.
Watch:
Attend Standing Room Only Vol 5 on April 18, 2014, 9PM, featuring Jeet Zitar and Krishna Marathe at The Hive, Khar West. Entry: Pay what you want. RSVP here.
Comments
comments