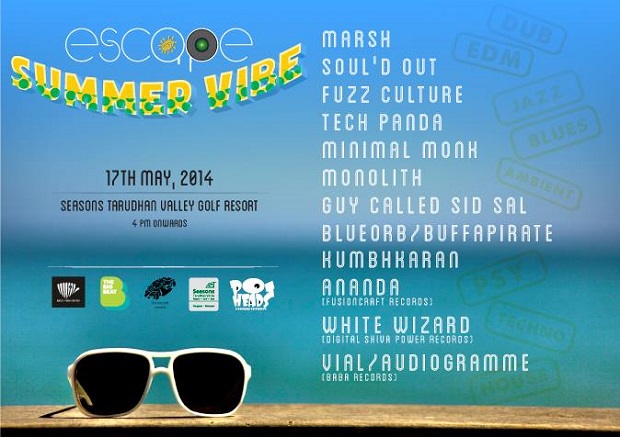 If you have been wondering about the status of the beautiful Escape Festival that has been taking place year on end at Naukuchiatal, you can breathe easy: the festival is all set to announce dates for the event, pegged  to be sometime in winter 2014. But before that, the organizers of the festival have announced another precursor to the event. Being held on May 17, 2014, The Summer Vibe Festival is going to precede the main fest, and shall be held at the scenic Season's Golf Resort, Tarudhan Valley, Manesar. 
According to the Escape Festival's press release that came out recently, the director of the festival, L Tochhawng aka Mama stated " Escape Summer Vibe is a precursor intended for people to live and feel the Escape experience which they are so used to every May".What is pretty interesting about Escape Summer Vibe is that besides being an offshoot of one of the coolest destination music festivals of the country , the venue for the event has been designed such as to imitate the setup for the Escape Festival itself. The Dance Arena (Pool Side) and Chill Zone (Fountain Lawns) are both set to feature music from different genres like rock and roll, house, deep house, commercial, retro, techno, reggae, progressive, dub, drum & bass, psy trance, ambient and jazz.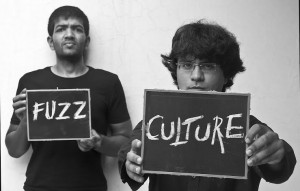 The one day spectacle is slated to be nothing short of fabulous with a line up boasting artist names like Soul'd Out, Fuzz Culture, Vial/Audiogramme, Ananda, Minimal Monk, Tech Panda, Guy Called Sid Sal, Monolith  BlueOrb/BuffaPirate, KT, Marsh and WhiteWizard. While Soul'd Out are a blues/jazz/funk act, Fuzz Culture are a groovy 'two piece' electronic band, and Vial/Audiogramme's music is psychedelic, deep grooves and progressive psy trance. Ananda is a psy trance project, Guy Called Sid Sal's music has an exceptional groove, fused with his trademark sound somewhere between indie and electronic), Monolith has raw and grungy bass music, and  BlueOrb/BuffaPirate music is described as "new wave bass music, west coast glitch-hop, reggae/hip-hop infused dubstep, certified trap, ghetto disco & funk driven jackin house". The artist line up also includes KT aka Nonameprojekt, Marsh with his progressive, deep house, electro, house sets and WhiteWizard's nature inspired psy trance.
The Escape Festival of Arts and Music that saw its beginnings in 2009 has been rated among top ten music destination festivals of India. The event came about when a few musicians and like-minded people decided to get away from New Delhi for a few days. The group themselves found their Escape in a picturesque resort at Naukuchiatal, While music has been one of the focuses of the fest,  other creative artistes like photographers, painters, graffiti artistes etc  have all become part and parcel of this "escape" from the mundane. Ever since its inception, the Escape Festival has been instrumental in picking up hidden gems, raw new talent and has essentially been a launch platform for musicians and other creative artistes alike. Escape, has grown since then to become one of India's foremost outdoor festivals.
The Summer Vibe Festival shall be held on May 17, 2014, 4 PM onwards at Season's Golf Resort, Tarudhan Valley, Manesar. For details on passes and other information, click here .
Comments
comments