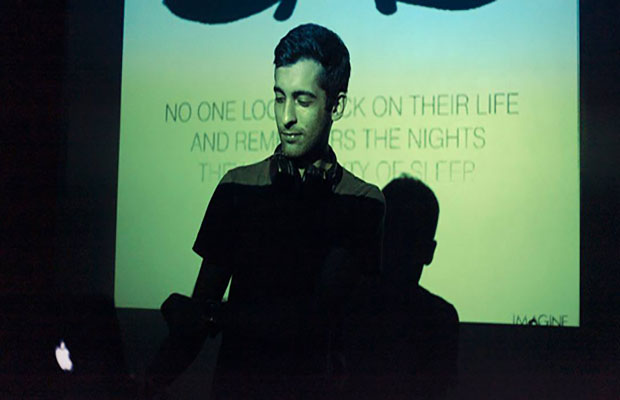 Q-1. What keeps your music swag?
There's an old saying that has now been reformed. "A good musician never reveals his secrets." Just kidding. The internet and technology has made it possible for everyone to be a Dj/Producer. There are so many different genres with so much good music and what keeps it "swag" is choosing the right music for the right time at the right place.
Q-2. When did you start the InTheGroove series and are you taking the series offline to play at clubs as well? 
I started ITG a couple of months ago to let people listen to my stuff whenever and wherever. Also it's easy to plug into house parties and after parties. ITG is actually just a name I came up with for the cloudcast but is pretty catchy so might have some future plans. Will keep you posted.

Q-3. Can you take us through your music journey from when you first started DJing till now?
It's been about a decade since I started performing and I feel like the journey has just begun.
Q-4. Can you name some of the best gigs and the worst gigs you've played?
Each gig has been special in its own way so there's never really been a "worst gig" but some of the most memorable ones have to have been in Goa. Bardo this season was truly spectacular. Chronicle in Vagator has one of the best vibes and is one to look out for next season. The Soma Project boys also had some great gigs at Teso. The music culture in India has been growing thanks to companies and brands such as Shark and Ink, Sunburn, Submerge, etc.
Q-5. Are you working on anything new that you can talk about?
I've just been focusing on my production. There's not much to talk about there. Music should speak for itself.
Q-6. What will you be playing at Beat Blender?
I usually don't plan what I play. Let's conclude that at the gig.
Party with DJ Arsh Khan at The Little Door, Andheri on June 12, 9 pm onwards. Deets here.
Comments
comments