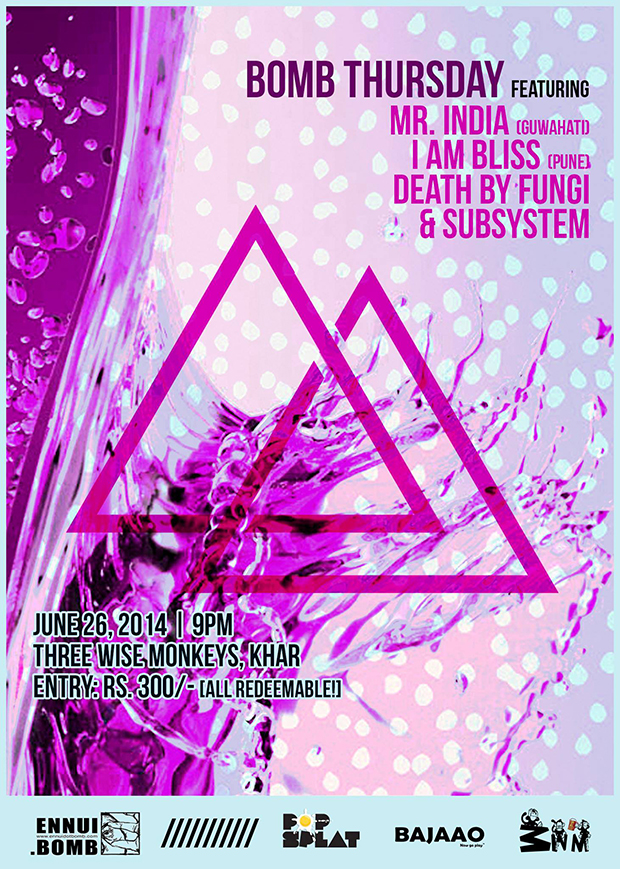 ed
Now that ennui.BOMB's indie showcase BOMB Thursdays is getting it' groove back with two venues on it's bill (Three Wise Monkeys and Hard Rock Cafe), you can be assured you'll get to see never before seen performances (remember the head-splitting performance by Space Behind The Yellow Room) at this stage where literally anything is possible.
At this edition of the gig, you'll get to see a new avatar of Guwahati-based rockers Digital Suicide. Mr India is a collective of part members from Digital Suicide and Mumbai's Ronit Sarkar from Awkward Bong. Pune's indie garage rockers I Am Bliss, punks Death By Fungi and Sarkar's electronica project Subsystem will also be performing.
You can bet, plenty discoveries will be made this night and you better come prepared for the best.
Get ready for a spanking fresh edition of BOMB Thursdays at Three Wise Monkeys on June 26, 9 pm onwards. Entry Rs 300. For more deets visit the Facebook page.
Comments
comments