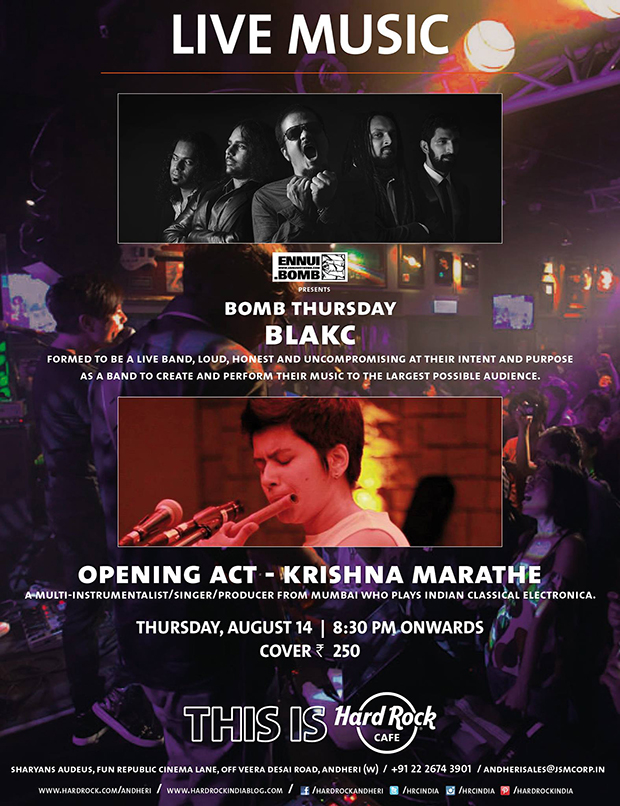 The first BOMB Thursdays of the month at Hard Rock, Andheri will mark the debut of Mumbai-based hard rock vets Blakc at the periodic gig series. Helmed by the vocalist Shawn Pereira, bassist Roop Thomas, guitarists Reinhardt Dias and Anish Menon, and drummer Varun Sood - Blakc are known for their rock-bending music and live shows.
Watch for yourself
Krishna Marathe will be returning to BOMB Thursdays with her dosage of eclectic classical electronica. Just a little over a year on the city gig circuit, and Krishna's performances have evolved leaps and bounds.
Attend BOMB Thursdays on August 14 at Hard Rock Cafe, Andheri, 9 pm onwards. Entry free. More deets here.
Comments
comments