When:
November 28, 2021 @ 6:00 pm – 10:00 pm
Where:
blueFROG Amphitheatre
Shop No. - FSG. No.2
Arcade No. 06,Ishanya Mall
Pune-411006

Cost:
Rs. 700 ALL INCLUSIVE. Seating is not guaranteed and is on a first come first served basis. Tickets available on Bookmyshow.com and at the Ishanya Amphitheatre Box Office. For information and reservations: +9122 61586158.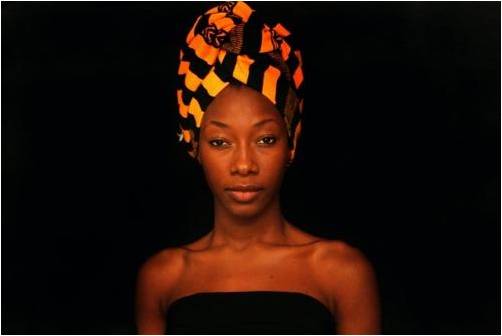 blueFROG - the country's premiere live music performance club, is delighted to host "Fatoumata Diawara (Mali) + The Erik Truffaz Quartet (Switzerland)", the upcoming live event this week on 29th November 2013 at the newly launched blueFROG Amphitheatre in Pune.
Malian singing sensation Fatoumata Diawara will perform at the newly launched blueFROG Amphitheatre in Pune on November 29th. If you loved Angelique Kidjo, you will love her! Also performing is Swiss trumpeter Erik Truffaz and his quartet.
Introducing a fresh new talent with a unique sound, a bagful of beautiful self-penned songs and a tumultuous life story behind her, Fatoumata Diawara's debut album, 'Fatou', was released on World Circuit on September 19, 2011.
Tall, superbly poised and elegant, with an iridescent smile, this sometime star of African film draws elements of jazz and funk into an exquisitely sparse contemporary folk sound – refracting the rocking rhythms and plaintive melodies of her ancestral Wassoulou tradition through an instinctive pop sensibility.
At the centre of the music is Fatou's warm, affecting voice, spare, rhythmical guitar playing and gorgeously melodic songs that draw powerfully on her own often troubled experience.
Now based in Paris, and still only 29, Fatou has had a life covering a whole gamut of contemporary African experience: fighting parental opposition to her artistic ambitions and the cultural prejudice faced by women throughout Africa, winning success as an actress in film and theatre, before finding her feet in the medium she was always destined to make her own: music.
The blueFROG Pune Amphitheatre will also host the internationally acclaimed Erik Truffaz, who is today, one of the most famous European jazz trumpet players, having released 17 critically acclaimed albums with Blue Note Records and getting standing ovations worldwide. Conservatory-trained and award-winning trumpeter Erik Truffaz was initially inspired by Miles Davis' Kind of Blue album. His albums go from straight-ahead to contemporary jazz, incorporating drum`n`bass, pop and hip-hop rhythms. Erik Truffaz has already performed in front of an enthusiastic Indian audience at Jazz Utsav in 2010, along with Talvin Singh and Murcof and, at the blueFROG Club.
Comments
comments