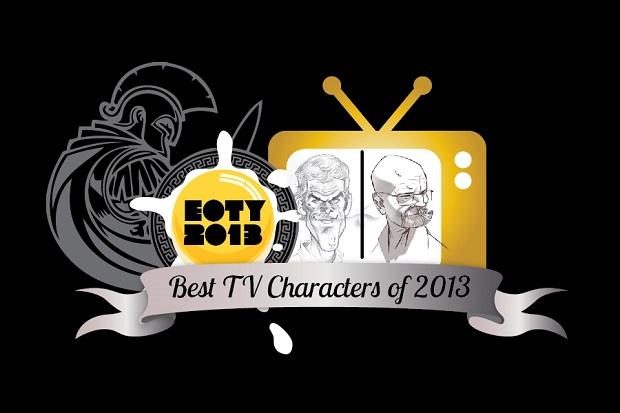 They've made us anxious for their futures, they've taught us lessons when we've been lost, they're adorable and imitable and some are just plain repulsive. They are the characters that make us watch (or not) our favourite shows without whom there would be no great TV. Here's PopSplat's list of 2013's favourite characters that managed to yank at our heartstrings throughout the year and kept us wanting more.
GINA LINETTI ("BROOKLYN NINE NINE")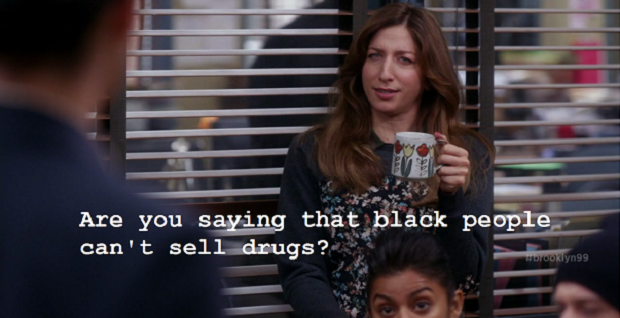 Move over, Andy Samberg (who essays Jake Peralta on the show) because the silent star of this sitcom is the oddball civilian administrator Gina Linetti played by Chelsea Peretti. A stand-up comedian, she's also had writer creds on "Parks And Recreation" and is now busting her comic movies on the show and how. Gina's an adorable straight-faced whack-job who loves dancing, droning out insults to anyone with a deadpan face and, her favourite, preying on her colleague detective Boyle's (Joe Lo Truglio) feelings for a co-worker with empathetic lines like "She's got a type, which is anyone but you."
WINSTON BISHOP ("NEW GIRL")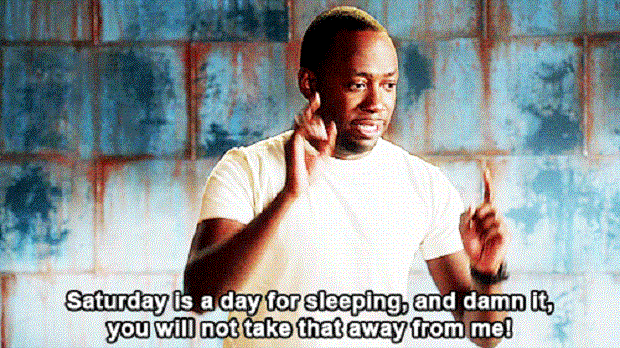 We'll admit "New Girl" is our guilty pleasure. Very guilty indeed. That said, we were a tad disappointed when Lamorne Morris replaced Damon Wayans Jr's character Coach to check off the diversity card of the show. But three seasons in and we're just loving his adorable weirdness. Whether it's his inability to sip cocktails (he'd chug them and tell people he's being naughty); or difficulty understanding how a prank works (there's always violence and often death involved); or when he thought he had his period ("I got that menstruation inside of me"), there's so much Winston Bishop to love.
FIONA GOODE ("AMERICAN HORROR STORY")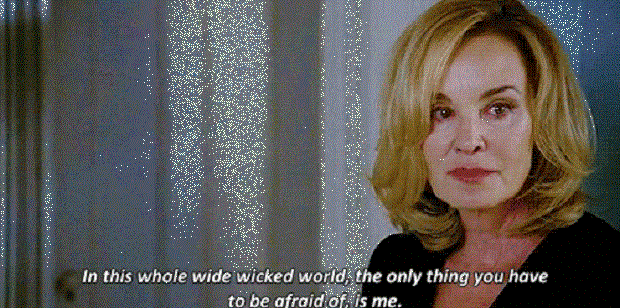 There's something so classically gorgeous about Jessica Lange with the just right amount of bitch. We loved her in every season of "AHS" so far, including the current one where she's plays supreme witch of her coven, Fiona Goode. She's unapologetic, fearless and fiercely independent. She gets what she wants, even though the latter may not exactly be selfless. Even in her weakest moments, Fiona Goode manages to turn things around and spring right back up and kick ass when it's needed.
JAIME LANNISTER ("GAME OF THRONES")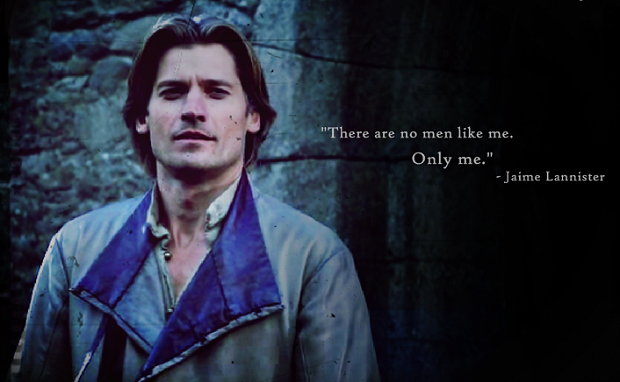 He was first an unctuous, incestuous cocky asshole of a guy whose nickname was The Kingslayer. Since his capture, Jaime Lannister played by the very hot Nikolaj Coster-Waldau, has had something of a character revolution. He's gone from this impenetrable prick to becoming a vulnerable guy without his sword hand who presents his vulnerabilities to anyone who's observant. At the end of the day, he's just a guy who wants to protect his family.
DON DRAPER ("MAD MEN")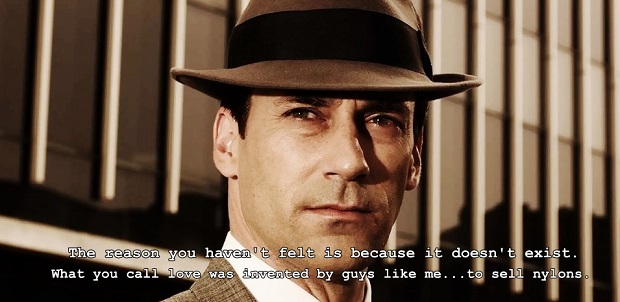 Throughout the series, we've seen Don Draper, dapper adman womanise like a man on a mission. He's incredibly smart and so very suave, but he also has his own demons who slowly catch up with him as the show progresses. This last season, we saw him fall from grace and plunge into his own personal rabbit hellhole. Seeing the once great man so meek and completely against a wall humbles even the hardest of viewers. It's only going to get better watching him on his own next season.
ICHABOD CRANE ("SLEEPY HOLLOW")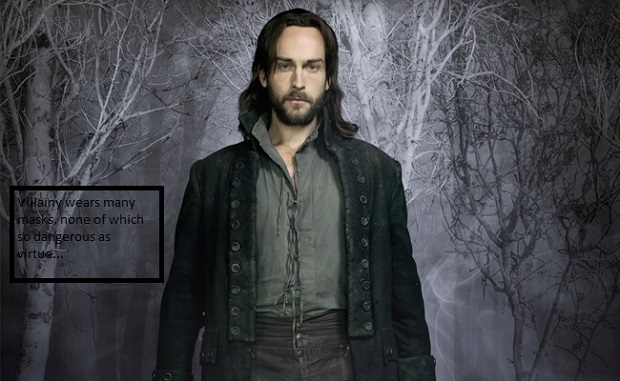 "Sleepy Hollow" is, quite literally, the sleeper hit of the year. The show has stayed true to the beloved 1820-short story and yet managed to infuse it with a riveting and often hilarious contemporary twist. While it's quite predictable that Ichabod Crane would face several obstacles coming to term with the present day, we'd never thought that they would be so endearing and funny. Plus it helps that Tom Mison is incredibly easy on the eye. We love Ichabod Crane for his gallant personality, fearless pursuit of the headless horseman and, of course, his one-lines in difficult situations. "What is this impenetrable barrier around this instrument?" when he battled plastic coating; or when he was appalled at the tax rate, "What's insane is a 10% levy on baked goods!". Then there was the time he was tempted with internet porn or when he was surprised by a shower.
Suzanne ("ORANGE IS THE NEW BLACK")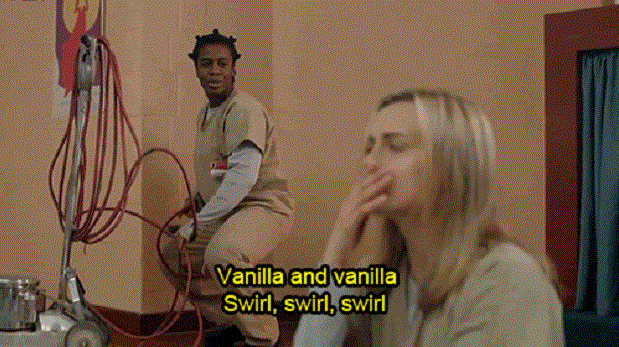 Let's be honest, we love everyone from "OITNB," but who really stood out was Crazy Eyes aka Suzanne with her Southern white parents (she's African American) and creepy pick-up lines to seduce Piper Chapman (Taylor Schilling). One particularly peculiar poem about a vanilla and chocolate swirl got us good. Uzo Aduba flawlessly creates the comic relief and at times fear that Crazy Eyes invokes in those around her. As the series progressed, we got a glimpse into Crazy Eyes' internal struggles, her mental problems and her vulnerabilities. As far as character progression goes, given the limited screen time due to the massive cast, Crazy Eyes really made an impact on the viewers.
CLAIRE UNDERWOOD("HOUSE OF CARDS")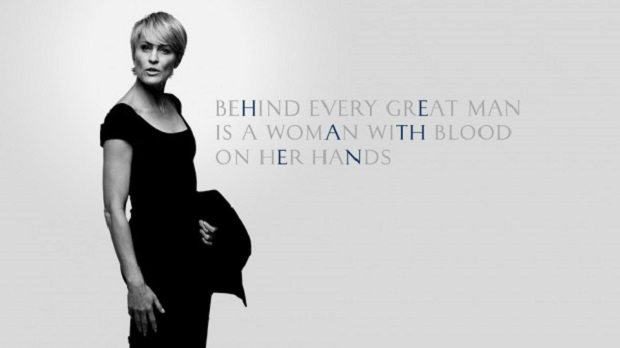 Claire Underwood is like one of those impassable force-fields that cannot be defeated. She's cool, calculating and oh so very ambitious. At first it seems like nothing will unfaze her, but then slowly her armour chips away to reveal a woman who wants everything, including a life with her former photographer beau. At the same time, she's an incredibly intelligent woman who always makes the practical choices when the time comes. Robin Wright does an impeccable job of transporting the character from the distanced and dedicated Mrs Underwood to a vulnerable human being and back in her lair of power and ambition.
BOYD CROWDER ("JUSTIFIED")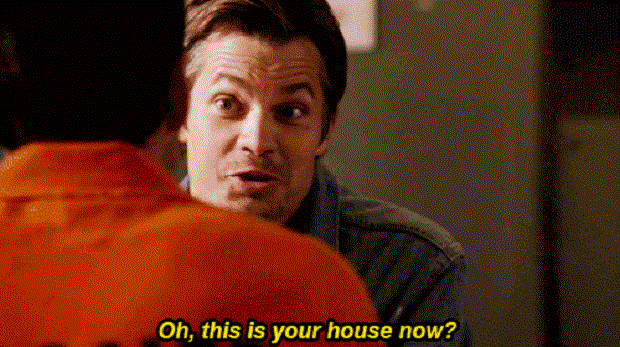 When he was first introduced, Boyd Crowder was a dumb-assed racist criminal who tried to murder his sister-in-law Ava for killing his brother. A few episodes in we saw an indefatigable change set it. From a confederate delinquent, he moved on to devout Christian (even founding his own cult) and then eventually to drug dealer. He's always packing swagger, but it's incessantly evolving. His demeanour, behaviour and even actions all reflect the intrinsic change. He's still on the wrong side of the morality tracks, but we cannot resist the undeniable charm of Walton Goggins who played an amazing transvestite prostitute in a recent "Sons Of Anarchy" episode.
WALTER WHITE (BREAKING BAD)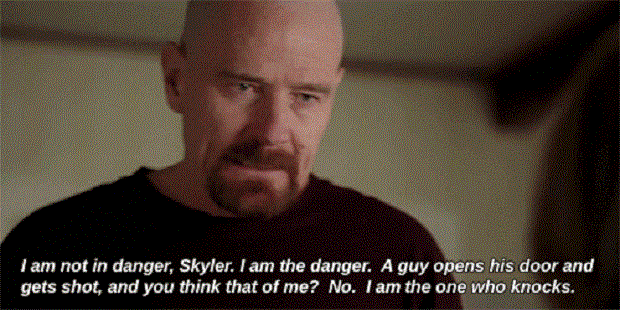 There wasn't a sliver of doubt to choose the winner of this list. Should we start at the beginning when Walter White was echoing Hal from "Malcolm In The Middle?" Or should we talk about the time when we had goosebumps when he (rightly) yelled at Skyler, "I am the danger!" Bryan Cranston portrayed an exemplary transformation, right from the meek chemistry teacher trying to provide for his family to badass drug lord who isn't afraid of tying up loose ends and taking those out who stand in his way. Walter White made the whole world fall in love with and root for the morally corrupt protagonist despite "Dexter" introducing us to the concept.
Think we missed someone? Let us know.
Comments
comments