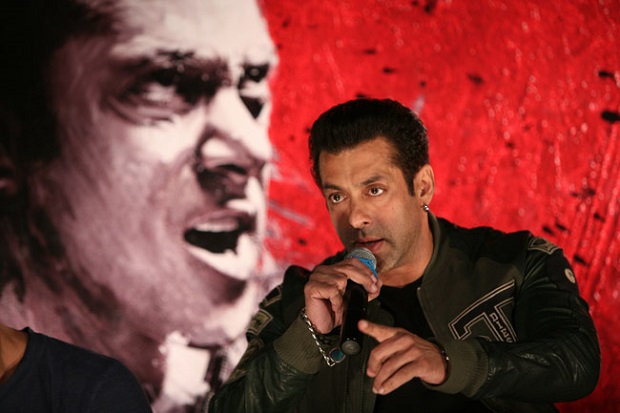 The critics ripped it apart, shred it to pieces and refused to move their twinkling little stars beyond an insignificant half. "Singh Saab The Great" was cast aside as a dud on first day first show (FDFS) last year. "Boss" went for a toss, and this year, Salman Khan's Tamil remake of Stalin, "Jai Ho" joined the ranks, dismissed as a "cartoon of a film." Some even wondered if it was a film. It had Salman all over – preaching, romancing, singing, dancing, roaring, bellowing, smashing, punching, hitting, bashing, thrashing, hammering, even biting the baddies, meting out instant justice from the fast-track courts of citizen Khan. He's a do-gooder who seems to be inspired by the Amway chain – the pyramid marketing technique where you pick one person, tell him to connect to three more, and each of them to three each and so on so forth. Pay it forward seems to be the mantra, something Sunny Deol focused on in "Singh Saab The Great." I've always maintained that Indian cinema doesn't really need supermen with superpowers. We already have a great tradition of superheroes, our homegrown "Himmatwalas," fighting crime, eradicating evil, protecting the innocent. These are the new age aam aadmi supermen representing the new age angry and frustrated young man, who will make everything right in one go.
These are also actors who've crossed over, and given birth to a whole new genre, that of "superstar films," movies that really don't merit any reviews for their magnet is their star. If a superstar like Salman says "do good, help three people," you bet his fans will. And if a total nautanki freestyle tamasha like "Jai Ho" can make that common man act on Salman's public service message, then the film gets full marks.
For a country corroding with corruption, drowning in a cesspool of political poison, divided over religion, violent and vile against women, the instant knockout vigilante justice meted out by the likes of Salman Khan, Sunny Deol and Akshay Kumar, Ajay Devgn in their films translates to fultu paisa vasool cathartic entertainment. But here's the thing: superstars are gifted with blind fan following, and have the power to turn conscience keepers of the country with the same. Aamir Khan did it with "3 Idiots" and later with the TV series "Satymeva Jayate," Sanjay Dutt delivered it as "Munnabhai," Shah Rukh Khan gave a glimpse of it in "Swades" and many years back, Nana Patekar impacted us with "Prahar" while Sunny Deol delivered "Arjun." I am waiting for the day when Salman Khan stops being a franchise, and puts the story including the director, actors, everyone ahead of him. Till then, Jai Hind.
Comments
comments