When:
January 31, 2022 @ 10:30 pm – February 1, 2022 @ 1:30 am
Where:
Blue Frog
Tulsi Pipe Rd
Lower Parel,Mumbai
Maharashtra 400013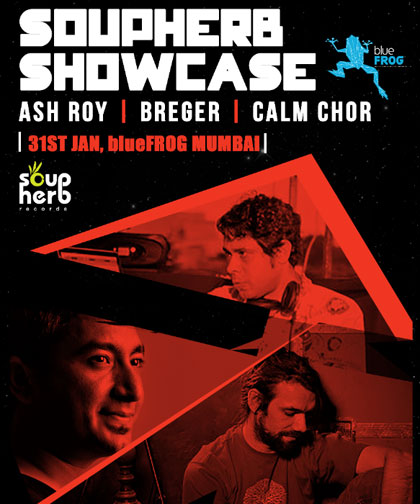 BREGER
Out of the Ruhr Valley appears this jack-of-all-trades who is restlessly working on the freshly blooming landscape of clubs in this area. Breger is a surprising DJ, daring to unexpectedly mix brute Techno with deeper and more minimalistic stuff.
CALM CHOR
Calm Chor is here to steal your calm. "Calm" in this context is the safe yet, boring and predictable space that we can get stuck in. He is here to dismantle the ideas and habits that make life feel like a drag and transport us to a place where we can take a step back; and view life as the crazy, fun adventure it can be. If only we are willing…
ASH ROY
Ash Roy's fifteen-year career has taken him to many big stages across many big cities. It all started in the late nineties with a stint in his hometown of Calcutta's mega club, Anticlock, with some legendary nights the city is still talking about. He then beat the hoards to win the 1999 DMC World DJ Regional Finals in India and his winning streak took him overseas, to the Diamond Club in Dubai the Gulf's biggest club, where he scored a residency.
Comments
comments