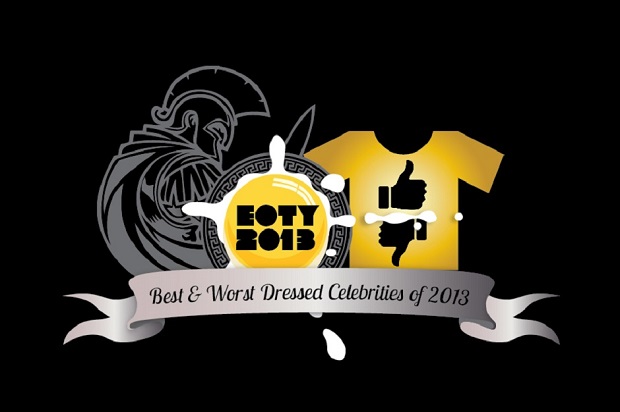 Sartorially speaking it was really a good year. Our eyes trained on the red carpet, which is now the first place to spot trends and celebrities making a statement, we caught all the hits (that were in sizeable number) and the misses (a thankfully meager list) of the year that was. The Bollywood fashion frat that includes the likes of Sonam Kapoor and Kangna Ranaut topped the best dressed charts once again; however, there were some surprise additions to that list. Here's saluting the show stoppers and chiding those who need help (hire us, really)
DEEPIKA PADUKONE
It's a well-known fact that the actor is a clotheshorse and be it red carpet appearances or film promotion events, the leggy model-turned-actor rarely faltered. A popular cover girl, Padukone graced the face of every fashion and lifestyle magazine this year. Her "new queen of Bollywood"' look, dressed in a fuchsia Marchesa Fall Winter 2013 gown on the cover of Vogue's Big Fashion Issue is still vivid in our heads. What's particularly impressive about Ms Padukone is that she manages to shuffle her ensembles – be it ethnic Anarkalis to super-sexy dresses - with ease. And only if we could learn to get the Padukone tan.
SONAM KAPOOR
Love her or hate her on screen, off it Kapoor is impressive. Not shy to experiment with styles or labels - she's perhaps the only Bollywood diva to wear Jean Paul Gaultier just as most would do Manish Malhotra. She's been on our style radar for a while now and full credit to Kapoor for making heroines of today re-think their wardrobe choices. The actor also has this ability, just like a true fashionista, to bag fresh-off-the-ramp collections and wear them as though she's put them together quite effortlessly. While we know that her sister Rhea has much to do with her sartorial choices, Kapoor pulls off anything with her charming smile and skill at keeping her accessories to just what is required.
SRIDEVI
What's common to A-list designers KaufmanFranco, Sabyasachi Mukherjee, Elie Saab and Alberta Ferretti? It's Sridevi who proves just so well that you can be fabulous at 50. The actor who has made a successful return to the big screen has also surprised fashion critics and fans alike with her dressing sense that is mostly-elegant, sometimes-bold, but always fashion-forward. Though we would love to see her more in the seven yards this year. Sri, you better be reading this.
NEHA DHUPIA
Why is it that some actresses today fizzle out on the silver screen but are sparkling off it? Though it would be a tad unfair to compare acting skills with sense of style, we would really like Neha Dhupia to sway us off our feet in a film (with her wardrobe choices at least) as she does on the red carpet. She wears a mixed lot of designer labels, and what's more she's sported different silhouettes and looks. In typical Bollywood parlance, she loves to experiment. Her gothic bride act on Falguni and Shane Peacock's couture week show was just what we mean.
KALKI KOECHLIN
"The Girl In Yellow Boots" has always put a fashionable foot forward – be it in off-shoulder gowns or Bohemian outfits with an element of quirkiness. Her style is eclectic. We like that and would like it to remain like that. Who wants to see Koechlin in an Anarkali, raise your hands. Now walk out.
MADHURI DIXIT-NENE
In Bollywood, when a once-leading-actor makes a resurgent comeback on the screen, it seldom goes unnoticed. While Madhuri's return to the screen is still waiting for the "wow" applause, we can say she's made a hugely successful comeback as a fashionable diva. Gone are the days of "Hum Apke Hain Kaun" flamboyance, though she continues to rock dhak-dhak cholis. Dresses, gowns, pant-suits, lacy saris, pencil skirts…her wardrobe seems to make the most of it. If "Jhalak Dikh La Jaa" rocked TRPs this season, it was largely because women in India were busy taking notes.
KANGNA RANAUT
From femme fatale to enfant terrible, Ranaut's wardrobe choices oscillate like a pendulum gone hyper. But she can truly make any look work. Again a favourite with designers this year – JJ Valaya even admits she's his latest muse – it won't be out of place to say that Ranaut is fashion's own rockstar. High street labels, international designers, new names, this is one actor's wardrobe that we would love to raid.
ALIA BHATT
Taking baby steps in Bollywood, Bhatt is inching up the fashionable list slowly but surely. Currently she's in Britney Spear's "Baby One More Time" phase (read cutesy mini skirts and ponytails). Having said that, we have seen Bhatt display an edgy vibe a few times this year and we are hoping she channels it in the coming year. Being Masaba Gupta's showstopper sure means something.
PRIYANKA CHOPRA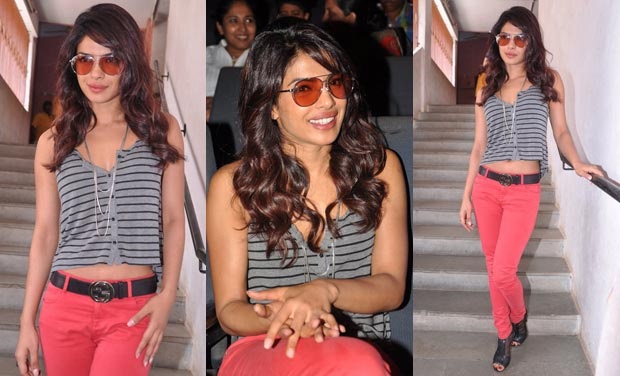 All through this year, Pee Cee failed to make an impression, exotic or otherwise. Ok, she's a good actor, a meh singer and a good dresser, but. And the but is because Chopra refuses to experiment off the screen and out of magazine spreads. Bollywood style main bole toh, Pee Cee madamji thoda risk lijiye na. Crop tops, tight jeans, skirts that end just below the bottom is risqué and that's something we aren't referring to.
SONAKSHI SINHA
It's heart-breaking to see Sonakshi Sinha step out in outfits that do no justice to either her curves or that pretty face. This year she's been lost in insipid styling and ensembles that make her look like she's trying too hard. Also those skin-tight jeans and pointy toe stilettos need to be shoved out of her wardrobe, like NOW.
VIDYA BALAN
If this were a story on the actor alone, we would have liked to headline it – The Curious Case of Vidya Balan. We understand that the talented actor likes saris. Fair enough. But she must like something else too. And why must she wear her hair like that all the time. For those who think her outing at Cannes this year, styled by best-friend and designer "Sabya" was her best ever, we disagree. Don't even get us started on that nath.
AISHWARYA RAI BACHCHAN
The prettiest girl in the world (yes she was actually christened that once) has faced a lot of flak all through the 12 months for being "fat and frumpy." We have no issues with motherhood pounds but wearing clothes too tight and sporting hairdos that draw attention to the plumpness is just proving yourself clumsy with fashion. And as much as we know MIL likes Abu Jani Sandeep Khosla, learn to say no once in a while. Oprah will agree.
EKTA KAPOOR
We know she's no leading lady but Ekta Kapoor is woman who calls all the shots on television. We know that she's intelligent (despite her often regressive soaps) but she makes the most brain-less choices when it comes to red carpet appearances. Ill-fitted gowns, horrendous clogs as footwear Kapoor, you have all the talent in the world, use it to put together a better wardrobe. Do yourself a favour, get a makeover.
Comments
comments