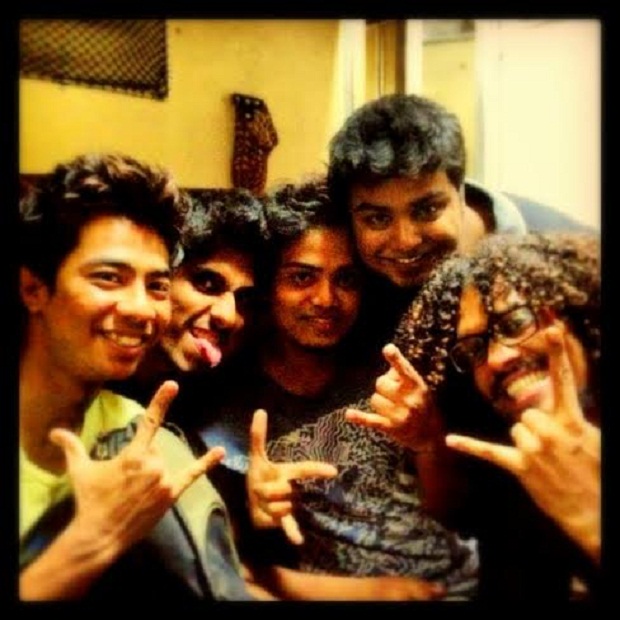 The boys at alternative funk band What's In a Name sure seem to be a merry bunch, especially since the band has been selected to play in Maldives in the week to come. The band, consisting of Clince Varghese on vocals, Rounaq Pinto and Nick Darjee on guitars, Govind Gawli on bass guitar and finally, Royston Mathias on drums shall be in the island nation from January 22 to 27, 2014 to play at the India Maldives Golden Jubilee Celebration Week.
The four gig tour of the Maldives will see the band performing at Carnival Ground on January 23, India Club on January 24, Olympus Hall on January 25 and finally, Dharubaaruge Hall on January 26. While the first gig is one at an open-air carnival with all the accompanying celebrations and fanfare, the gig at the India Hall is primarily why the band is heading south to the country. The band had earlier played at the South Asian Band Festival, which was held on December 1, 2021 in New Delhi as a precursor to the Maldivian gig. Organized by the Indian Council for Cultural Relations, the gigs saw band participation from Afghanistan, Bangladesh, Bhutan, Sri Lanka, Maldives and Pakistan, among others. The follow up gig now will see the who's who of the political arena. The third gig is going to be a club gig, and finally the gig on January 26 shall be an Indian Republic Day celebration overseas.

While the band is all set for the tour, vocalist Varghese aka Babaji shall be travelling as off stage hand. While doing a stage dive during the earlier concert in New Delhi, he managed to twist his knee right into a dislocation. He was later diagnosed with a torn knee ligament, and was awarded a six-month rest period from his doctor. Varghese then went on to finish the set a half hour later. The band for this particular gig shall be joined by veteran vocalist Nitish Pires, of the Parindey fame. Also, they shall be collaborating with Ibrahim Shifaz, who is an ace keyboardist and saxophonist from Maldives itself.
Here's a video from What's In The Name's gig at BOMB Thursdays from 2013:
Comments
comments