When:
January 24, 2022 @ 9:00 pm
Where:
D'Bell
One Indiabulls Centre
Senapati Bapat Marg,Lower Parel,Mumbai,Maharashtra
India 400013.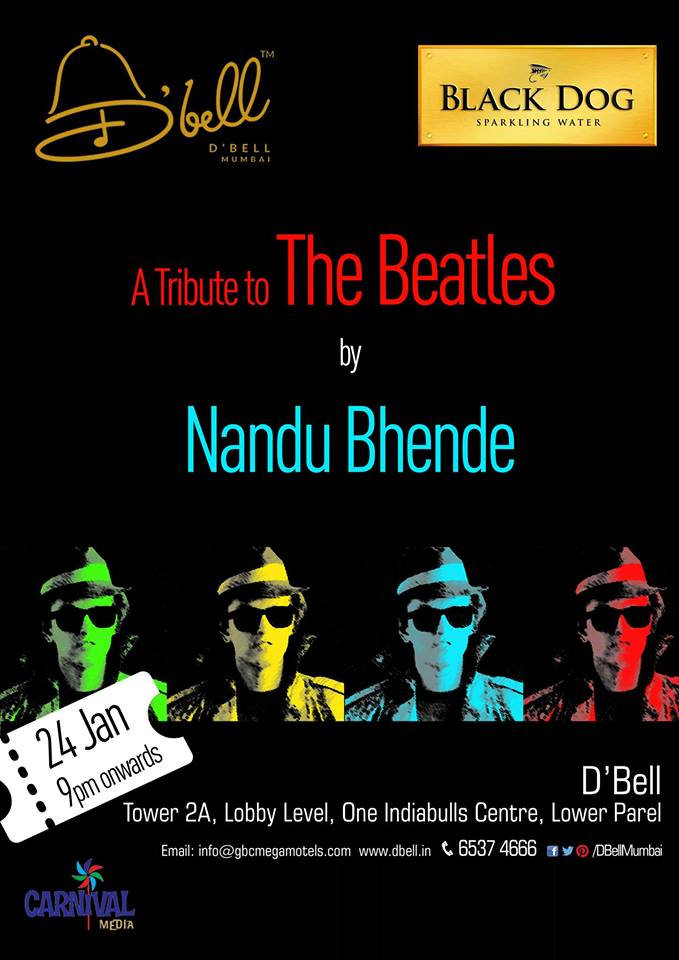 Nandu has been in the public eye ever since his teens but it was with his performance as Judas in the Alyque Padamsee production of JESUS CHRIST SUPERSTAR in 1974 that he really shot to fame. Nandu's role as Judas was highly acclaimed in the Indian production which ran for a year and was considered by many to be on par with the Broadway version. Son of the famous Marathi actor-director Atmaram Bhende, music has been Nandu's calling since his childhood when he performed for All India Radio with his sister, and later on in college with the rock group "VELVETTE FOGG".
Comments
comments