When:
January 20, 2022 @ 6:00 pm
Where:
Bandra Fort Amphitheatre
Bandstand ( Near Taj Lands End) Open to Public.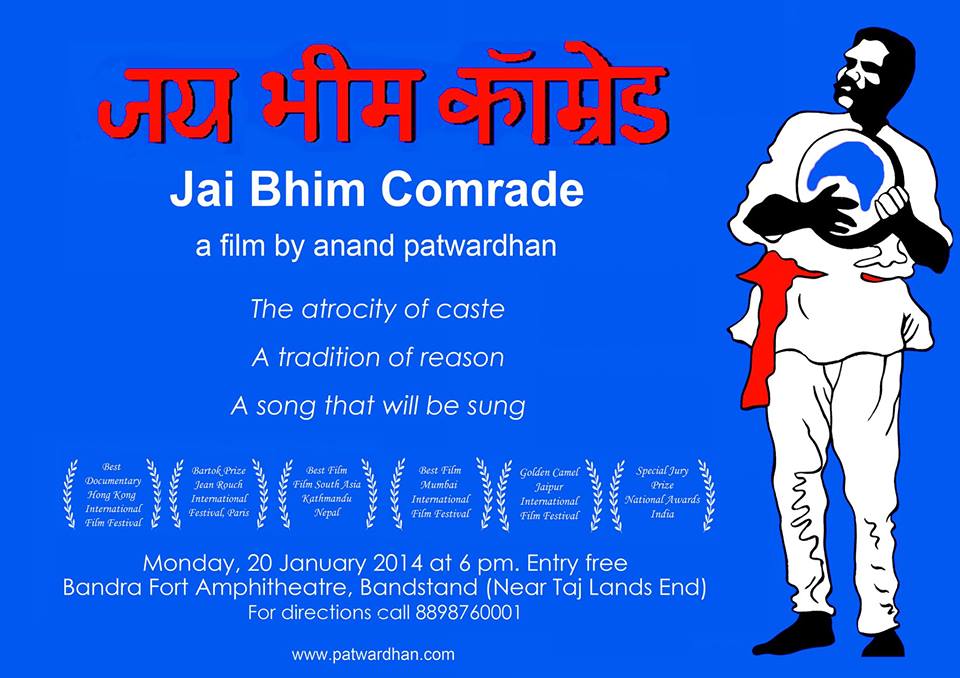 Anand Patwardhan's epic musical, winner of 6 national and international awards.
For thousands of years India's Dalits were abhorred as "untouchables", treated as bonded labour and forbidden to study. By 1923 Dr. Bhimrao Ambedkar broke the taboo and won doctorates abroad returning to India to work for the emancipation of his people. At Mahatma Gandhi's invitation he drafted India's Constitution. In 1956 Dr. Ambedkar together with thousands of followers discarded Hinduism for Buddhism. He died that year but his legend still grows through poetry and song.
In 1997 an Ambedkar statue at Ramabai Colony in Mumbai was desecrated with a garland of footwear. As angry Dalits gathered, police opened fire, killing 10. Vilas Ghogre, a singer-poet, hung himself in protest. Jai Bhim Comrade, shot over 14 years, follows the music of protest that Vilas had been a part of. In an age of bigotry and superstition it is both a record of recent history as well as eloquent testimony to a tradition of reason that has survived amongst the subaltern for thousands of years.
Comments
comments