When:
September 24, 2022 @ 9:00 pm – October 13, 2022 @ 12:00 am
Where:
Out Of The Box
Hauz Khas Village
Delhi
Cost:
Free entry all night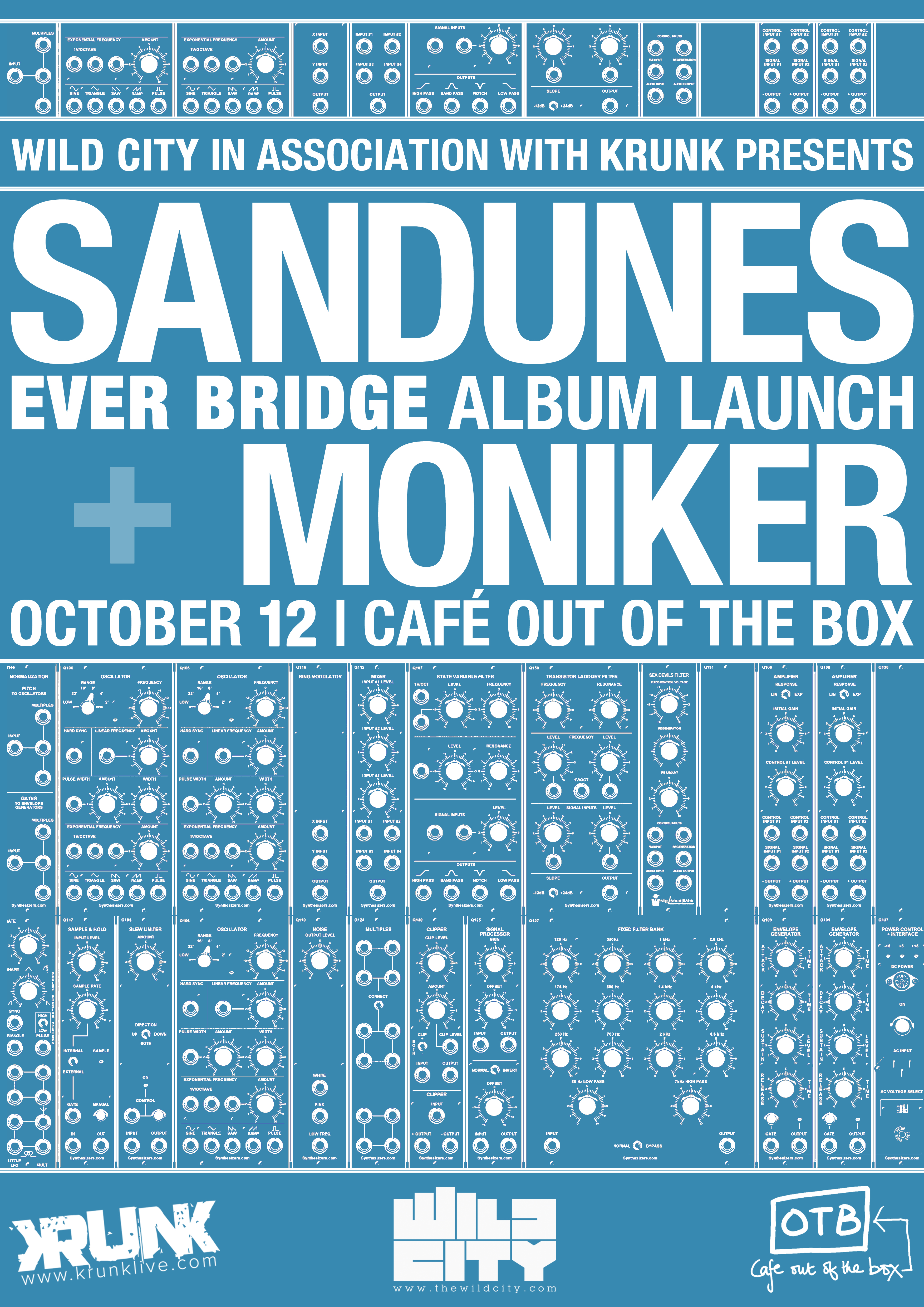 Wild City are back after a summer hiatus and are teaming up with Mumbai based KRUNK to present the official album launch for Sandunes' debut LP 'Ever Bridge'.
Few other artists typify the wide-open playing field that Indian electronic music has become in recent years better than Sandunes. A bold claim surely, but one that comes backed with plenty of evidence, as one of the most-in-demand artists on the Indian gig circuit, she has just played shows over the summer in Berlin and Colombo.
Her debut LP 'Ever Bridge' has been in the making for over 9 months and is "a reflection of what I've been going through personally and professionally over the course of the year", she tells us.
"Since this is my debut album, I've tried to take on a very conceptual approach for the production, composition and all my other creative processes involved. The album is called 'Ever Bridge' and implies the melting of boundaries and connection of spaces, places, people and mediums, as a process that is never ending. I guess the root concepts behind my music here are connecting gaps (or bridging them) as a factor inducing creativity/growth." – Sandunes
Support comes from the ever-consistent Moniker. Wild City's official DJ.
Sandunes

Sandunes is the full time electronic music project of Sanaya Ardeshir - Mumbai based producer, composer and synth player. From early influences in jazz and blues, to a defining stint with London underground sounds, her music has grown to blend various organic and electronic elements into a hybrid zone that lies somewhere between dance and electronica - tying in with a unique South Asian meets UK garage feel.
Easier described outside the genre-box, Sandunes' live set, incorporating a range of controllers and live input has been performed in several cities across India.
Her live act portrays a unique studio-meets-stage concept with a dance driven approach.
Comments
comments