Direction
Acting
Screenplay
Cinematography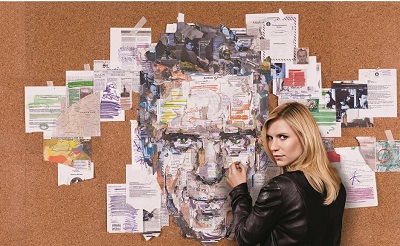 Over the last three weeks, scores of "Homeland" fans have been taking up their virtual pitchforks to crusade against the course of the show's events. Yep, it hasn't been pretty so far. But we'll admit the one plot about closing in on Majid Javadi (Shaun Toub) - the bad guy who's second in command and responsible for the Langley bombing – is the one single thing that's keeping the "Homeland" spirit alive.
After all, this is a show about terrorism, but the creators and writers are losing focus of the bigger picture when they emphasise the emotional connections of the characters. So when they started to make viewers question the bond between Carrie Mathison (Claire Danes) and Saul Berenson (Mandy Patinkin), we knew something was up. We saw her tear up when Saul revealed she's bipolar on TV. We saw her bang her head in frustration against a mirror in the hospital. We didn't think she would betray her country, but in "Game On" when Carrie agreed to a meeting with Leland Bennett (Martin Donovan), a lawyer for a bank with Iranian connections, it came across as suspected behaviour.
But oh no, we're idiots to question her loyalty. Something has happened and transpired off-screen, something so big that we, the viewers, were left out of it. The show stretched this out for almost four episodes, just to arrive at one plot twist. The build-up hasn't been our usual kind of butterflies-in-the-stomach nervousness that we feel for the characters we love. Instead, it's been one wtf moment after another, where we've wondered what's really going on at Showtime and whether this will turn out to be what Season Eight was to "Dexter." For the record, our doubts have still not been cleared up. If it took this long to get to the "big reveal," we can only imagine how they will stretch out the twist to close in on the primary antagonist of this season, Javadi.
While we're digging how Fara Sherazi (Nazanin Boniadi) is cracking that mystery at the Agency, which is a result of Saul knowing things like Javadi's childhood football hero (who is now dead) is actually an alter-ego the terrorist assumes when travelling. "Homeland" has never shied away from these crazy, OTT methods and we love them for it. However, there has to be a balance between the implausible storylines and the emotional plots. It's time to turn down the latter's volume, cut down on the teenage angst we're begging will pass or the characters' feelings we're forced to endure.
In this episode Dana Brody (Morgan Saylor) and her lover Leo Carras (Sam Underwood) run away. The point where Leo throws Dana's phone out the car just makes our blood curdle. The Brody family isn't exactly swimming in money and Leo then goes and exchanges the Brody's swanky wagon for an old sedan in order to avoid being traced. Her poor mother, whilst getting some action with a rekindled romance with Mike Faber (Diego Klattenhoff), has been shunned to the sidelines as the worried mother of a problematic child.
Nick Brody (Damian Lewis) was again missing, perhaps he was lying in some gutter at the "Tower Of David," shooting up heroin to numb his pain of being held against his will. Side note, we've been made to believe he's being held against his will by Carrie's former associates. But clearly when the Iranians are laundering money through a Venezuelan football club, it now makes sense where Brody is. Surely, we can rely on "Homeland" to extend this plot further than necessary, fully explaining why Brody has been captured and pumped with heroin.
The next episode is titled "The Yoga Play," where Carrie's supposed to come face-to-face with Javadi and give away American intelligence secrets. The three-second promo reveals shots of the Iranian terrorist's entry into the States, a naked and weeping Carrie, a Jessica (Morena Baccarin) and Carrie meeting, and even, wait for it, someone snatching Carrie from the back. The OAP team has really worked to make the preview look exciting, let's just hope the episode lives up to it.
Watch the next episode of "Homeland" on October 28, 2013, 10 pm on Star World Premiere HD.
Comments
comments