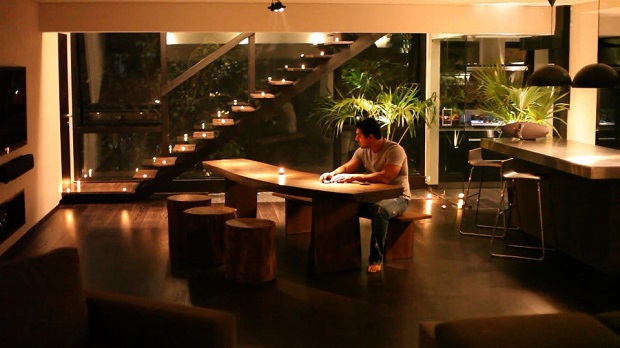 Starting this week, lifestyle channel NDTV Good Times is all set to give a sneak-peek into the life of former model, actor and producer John Abraham on its new show "John Abraham: A Simple Life." A four part series, it will zoom its cameras on a never-seen-before journey of this actor, and take viewers into the personal space of Abraham, giving them an opportunity to delve into his personal life, behind the makeup and the flash lights. The series will have candid moments – in between breaks on a shoot, getting ready for a meeting, interacting with fans, promotional tours, workouts and his 'me time' at home with a loved one. "Just like any other urban Indian, I too need to put in extra hours, brave the traffic and earn the success," says Abraham.
Announcing the four part series Arati Singh, Channel Head, NDTV Good Times adds, "Given our renewed focus on content for the young and young at heart, we are very excited to present John Abraham: A Simple Life. The show gives the viewers a sneak peek into his life and brings the Bandra boy closer to his fans, for the first time on Indian television."
As for Abraham, "I've personally always backed and encouraged show with fresh and original content. This was an out-of-the-box concept with something different to offer to tele-viewers. John Abraham: A Simple Life, a 4 part series, will take my fans on a journey of what I am like on and off camera."
The show premieres on Monday, November 18, Monday to Thursday at 10pm on NDTV Good Times.
Comments
comments