January 12, 2022: This past Sunday could potentially turn out to be the bassiest night of year in Mumbai. After a successful tour of Skream & Benga last year, the folks at Oji brought down the energetic, super-blonde entertainer Joshua Steele who plays under the moniker Flux Pavillion, for a two-city tour of India called Escalate II. After playing in Delhi, Mumbai got to hear the artist, who's name figures on most dubstep compilations.
The expansive grounds at Juhu Hotel, that previously housed Mumbai's foremost underground indie venue Razzberry Rhinoceros, became the venue for this heavily rigged concert. As the sun went down into the sea at this beachside property, Dj Sa kickstarted the show serving delicious platter of trap laced with melodic dubstep. You knew the night would only get heavier and darker, when at just 30 minutes in the crowd had started throwing their bodies onto the audience floor swaying to Sa's mixes.
Bad Boy Bass aka Piyush Bhatnagar's other moniker Sound Avtar was next on the desk. Voted as Best D&B And Dubstep DJ and producer by MYFAV awards 2013, Sound Avtar played Hansel And Gretel with us when he kept abruptly dropping heavy basslines and yes sure enough, we picked up the crumbs. Starting off with simplistic drum 'n' bass and slowly progressing towards dubstep, his set was designed perfectly. Each song seamlessly transitioned to the next, and the way he layered different tracks was just awesome. His setlist included Scary Monsters And Nice Sprites, Kyoto and Bangarang by dubstep legend Skrillex to Make it Bun Dem by Damian Marley and Skrillex, 20k by Pegboard Nerds and the rave-friendly Hangover by Buraka Som Sistema - Bad Boy Bass kept the crowd moving and fully prepped for headliner Flux Pavilion to take over.
Starting his set 30 mins late, Flux played an hour-long set. By the time he started his set, the worked up crowd was all ready to break down the barricades next to the stage. Almost. And how Flux played with our emotions. Each time the beat broke down, he'd grin back at the crowd. Tonight he became puppet master and the crowd, his puppets. Fists pumped to every beat that thundered out of the sound system. His first track was The Scientist from his EP "Blow The Roof." He followed this with his chart-topping hit Bass Cannon, Daydreamer Do or die, Blow The Roof and Its Gonna Get Louder. The lawns were full when the lights came up at 10  pm at the end of the night.
Bass And Thump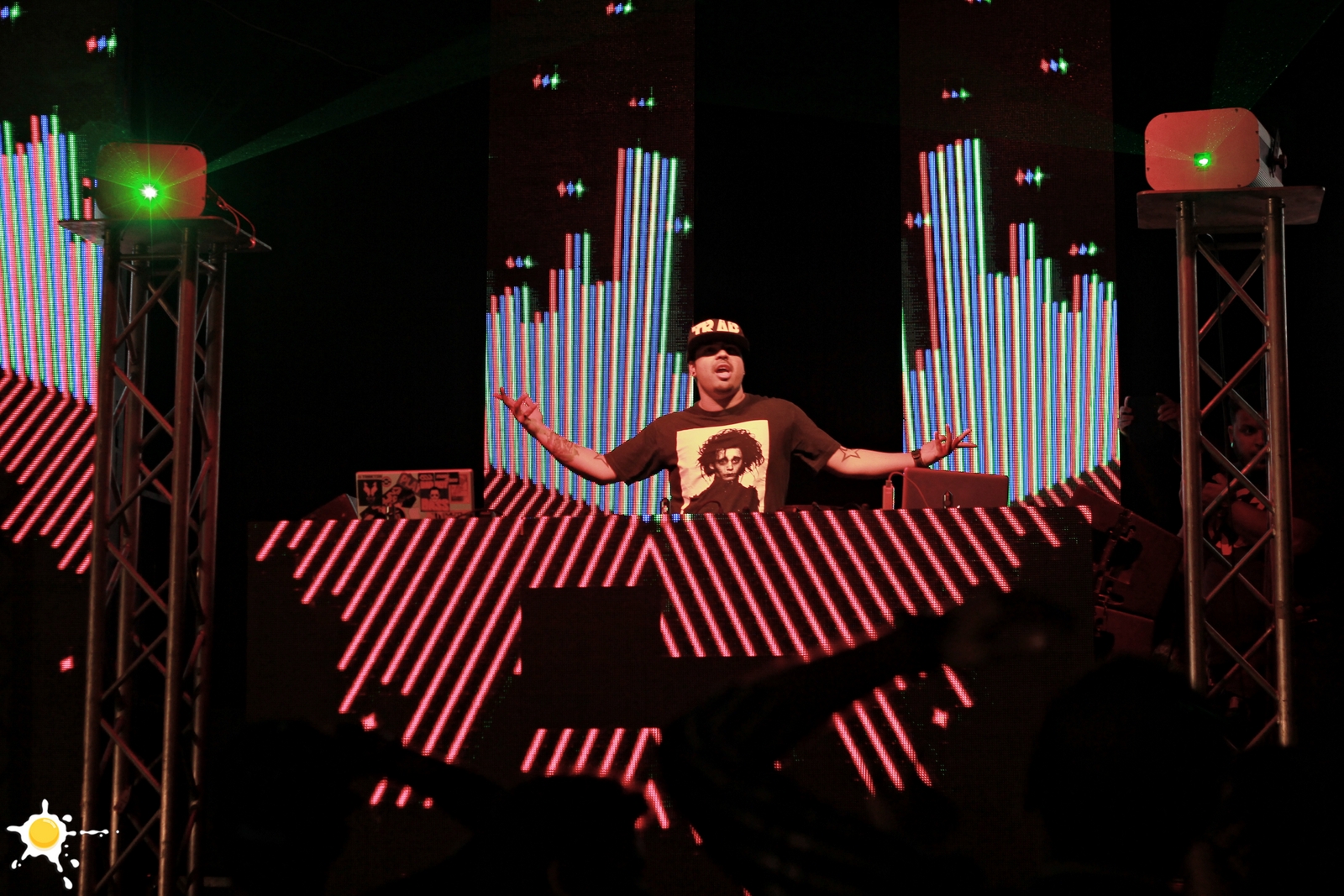 Pictures: Sushant Sawant
Comments
comments