Songwriting
Lyrics
Production
Artwork
theme
Just a few gigs into playing live, Mumbai-based indie alternative band Laxmi Bomb released their five track debut EP "Hॐ." The band is made of Keegan Pereira on vocals, Levin Mendes on drums and Joaquim Fernandes on synths. This is the first feature length release by the band that formed in September 2013.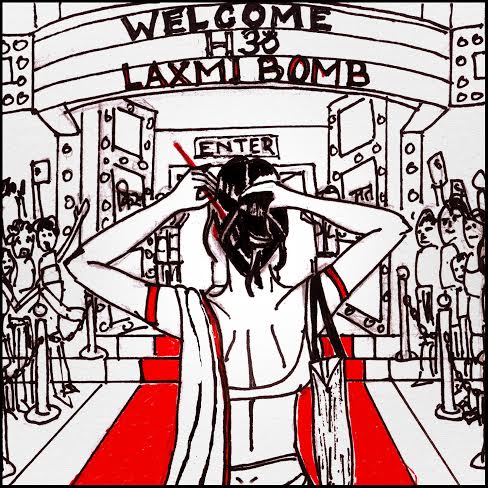 "Hॐ" sets out to capture the spirit of Mumbai. The city with it's different avatars that change as quickly as it's helter-skelter population is the essence of Laxmi Bomb's songwriting. That feeling of assimilated chaos, the calmness in the dead of night of the tungsten-filament lit roads. The city that resides under a blanket of a smoke-filled starry skies - "Hॐ" is all about that.
The opening track on the EP Hey G throws us straight into Laxmi Bomb's indigenous sound. The song follows a distinct off time signature against which Pereira sings. While instrumentally the song follows a 4 x 4 count, the vocal timing is much chaotic in terms of timing, but just as cohesive into the track.
While Hey G is an assimilation of Bollywood, Indian traditional, and a distinctly indie sound, second song Major Major draws us a sonic picture of a 1980′s street-side Romeo. There's even Juhu on the "Hॐ" map. The pop song is packed with synths effecting a very spatial feel and a deep bass line that stretches through the song.
As a bonus track to the EP is Reggae Rasiya, which is also one of the most popular tracks performed live by the band. This is the song that audiences connect most with, until now at least, but who knows, this new EP with all four tracks subliming into each other, and into listeners too, may just change that. Definitely worth a few spins over and over, and some more.
Listen:

Comments
comments