So the spring TV schedule hasn't quite lifted your spirits as you expected it would. You and us both. Most of the new releases fell flat on their face and disappointed us. Fortunately, for us, fall is here and with that comes a whole new kitty of fresh and returning TV shows. And with channels like Star World and the spanking new Star World HD promising to bring some to our TV screens 12 hours after their US premieres, we might just rekindle our faith in Indian cable TV. So here's a list of the cream of the crop that you should keep in mind while planning your comfy night in.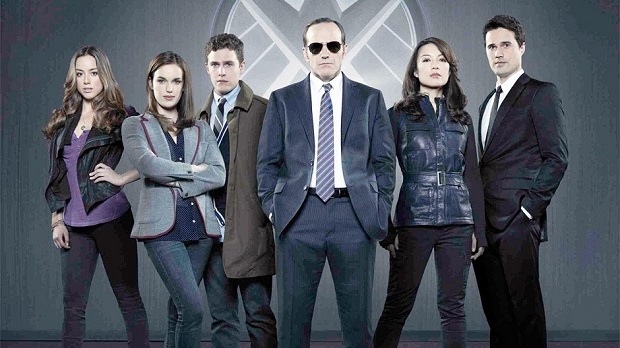 AGENTS OF SHIELD
Release Date: September 24, 2022
Braodcaster: ABC
Genre: superhero/sci-fi
Think "Fringe" and "X-Men" but with a slightly more comic-bookish superhero skew. Marvel's fantasy universe makes its way to the small screen, in a cross-over of sorts with agent Phil Coulson (Clark Gregg) putting together his dream team of agents, ranging from ex-black ops members to computer hackers and weapons experts. This upcoming show focuses on how this elite troupe will deal with "superhuman" beings who are obviously up to no good. Watch out for "How I Met Your Mother's" Cobie Smulders reprising her "Avenger's" role in the pilot.
Watch "Agents Of Shield" every Friday at 10 pm on Star World Premiere HD.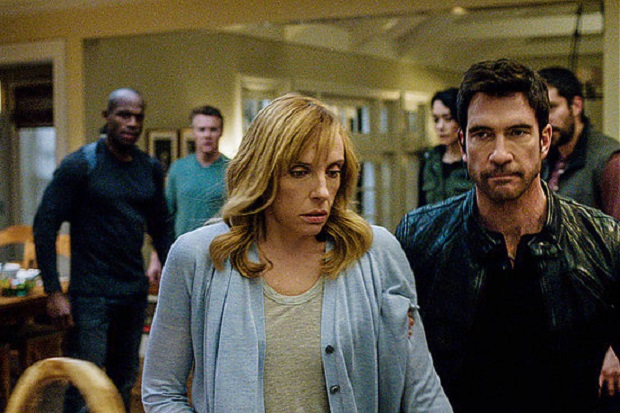 HOSTAGES
Release Date: September 23, 2022
Braodcaster: CBS
Genre: drama/thriller

Toni Collette's last TV stint was the short-lived but critically acclaimed "United States Of Tara." Now she's back in our homes with CBS' "Hostages," which is produced by hot-shot Jerry Bruckheimer. The Australian actor plays Ellen, a doctor who has to perform a routine surgery on the president of the United States. But when rogue federal agents, one of which is Dylan McDermott ("The Practice"), threaten the life of her family in lieu of making sure the said leader never gets up from the operating table, things go awry. Touted to be one of those fast-paced slick high-intensity dramas, "Hostages" already has a huge following. But let's hope that the one medical procedure is overarching enough to last the whole season.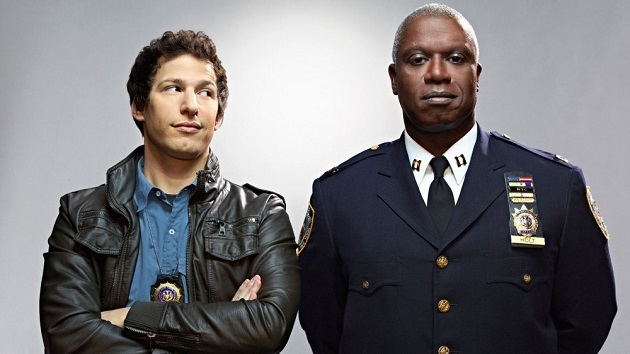 BROOKLYN NINE NINE
Release Date: September 17, 2022
Braodcaster: Fox
Genre: crime comedy

Ex-"SNL" star Andy Samberg's cop comedy is already killing it for Fox's comedy roster. Jake (Samberg) is an immature NYPD detective who's told to grow a pair and act his age by tough-love disher Captain Ray Holt played by Andre Braugher ("Homicide: Life On The Street"). The show is mainly riding on Samberg's comedic shoulders and judging from the pilot, the writers need to really work on fleshing out the supporting characters. The comic star is hillarious and delightful in his current sitcom avatar, but we hope it continues to keep its pace.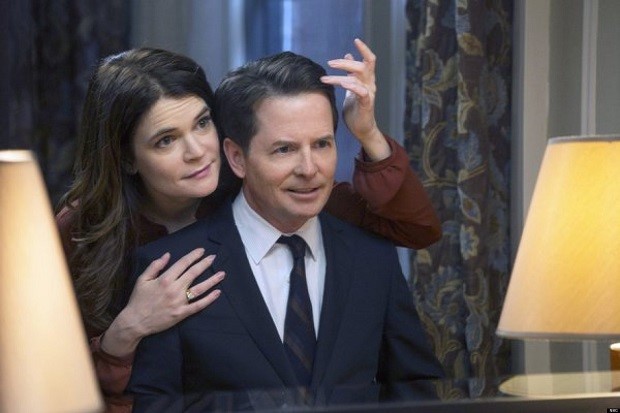 MICHAEL J FOX SHOW
Release Date: September 26, 2022
Braodcaster: NBC
Genre: sitcom

This isn't one of those eponymous shows like "Louis CK" or "Everybody Loves Raymond." But don't let this dissuade you from checking it out. The NBC series is one of those feel-good comedies you want to come home to and curl up with a loved one/animal. Michael J Fox (who centuries ago starred in "Spin City") actually plays Mike Henry an ex-news anchor diagnosed with Parkinson's. After five years of driving his family crazy, he's going back to work. The upcoming show, heavily centred round Fox features a supporting cast that includes Betsy Brandt ("Breaking Bad") who plays his wife. We can already tell there's going to be several politically incorrect jokes about his disease.
Watch "Michael J Fox" every Sunday at 10.30 pm on Star World Premiere HD.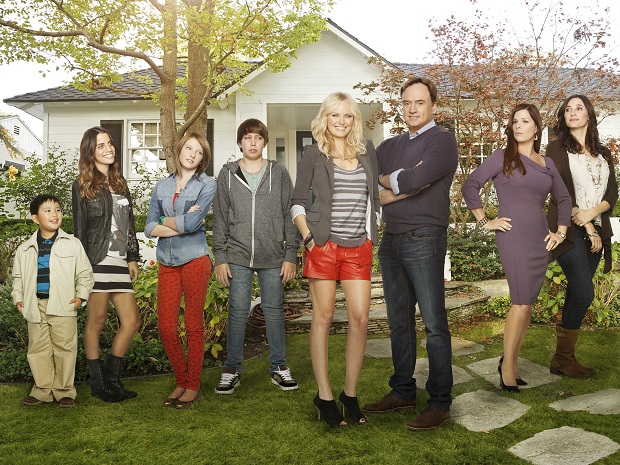 TROPHY WIFE
Release Date: September 24, 2022
Braodcaster: ABC
Genre: sitcom

Now this one is definitely unique. Malin Ackerman ("27 Dresses") known to always, always… get the secondary role finally bags the lead. She plays Kate Harrison, third wife to Bradley Whitford ("Studio 60 On The Sunset Boulevard"). A used-to-be party girl, the new missus has to deal with two mature ex-wives that includes Marcia Gay Harden ("The Newsroom"), their spawn and her own familial drama. Phew. It's got a great cast, and a strong and original premise. In all likelihood, ABC seems to have struck gold.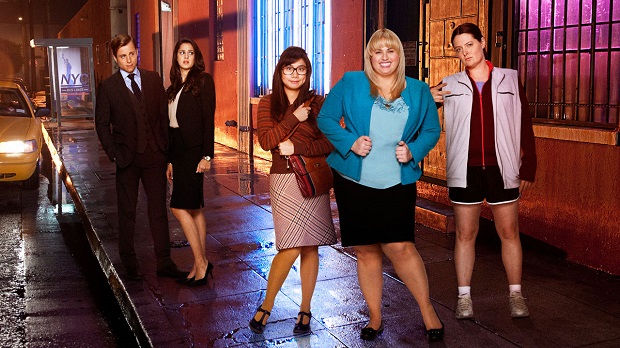 SUPER FUN NIGHT
Release Date: October 24, 2022
Braodcaster: ABC
Genre: sitcom

Another ABC ringer, this one stars and is also co-produced by Rebel Wilson ("Bridesmaids") who's part of a loser trio of girls. For the past 13 years, Kimmie Boubier ("Wilson") and her two friends have been spending Friday nights at home. But then they decide to shake things up and take the party outside. Imagine all the uncomfortable gags, cringe-worthy stick-ups and finally, feel-good moments this show has the potential to pack in. This is for all those peeps who need to get out more and socialise. Side note: Due to the show's terribly reviewed pilot, the network has decided to premiere with the second episode which will guest star Matt Lucas ("Little Britain") that has received much, much better feedback.
SLEEPY HOLLOW
Release Date: September 16, 2022
Braodcaster: Fox
Genre: fantasy/horror
Brace yourself, this Fox baby is intriguingly complicated and eccentric. Ichabod Crane played by Tom Milson ("Secret Diary Of A Call Girl") descends to the small screen when he resurrects in 2013 after mysteriously dying during a "mission" circa 1781. Along with him rises the headless horseman who's revealed to be, gasp, a harbinger of the apocalypse. Additionally old-world Crane is forced to deal with how the world has changed and also work closely with a black partner lieutenant Abbie Mills played by Nicole Beharie ("Shame"). Plus the horseman is evolving his weaponry too and is on a vicious killing spree. This show is packed aplenty with biblical allusions, witchcraft, police procedural formats, mystery and so much more.
Watch "Sleepy Hollow" every Tuesday at 11 pm on Star World Premiere HD.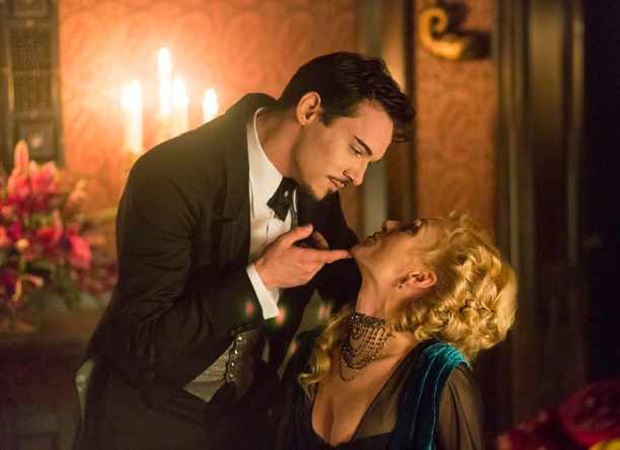 DRACULA
Release Date: October 25, 2022
Broadcaster: Sky Living/NBC
Genre: horror

It's definitely not the premise of the show that is going to lasso us in. It's been done oh, just about a million times before. Johnathan Rhys Meyers ("The Tudors") plays Alexander Grayson, a entrepreneur who is secretly Dracula. The vamp is seeking revenge on those who have wronged him centuries ago. But when he falls in love with who is supposed to be the reincarnation of his dead wife, Mina Murray played by Jessica Elise De Gouw ("Arrow"), things get a bit complicated. It's not the love story that should make you tune in, but the twist on the original, crazy special effects and well, definitely the lead.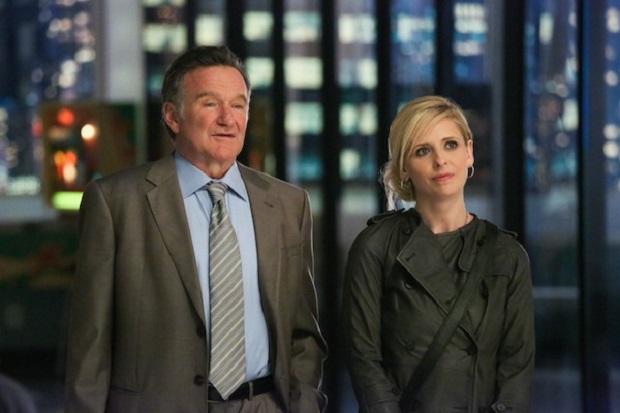 THE CRAZY ONES
Release Date: September 26, 2022
Broadcaster: CBS
Genre: situational comedy

So Robin Williams has taken a break from whatever hole he's been hiding in. And what a better way to surface than with a David E Kelly show. Williams plays Simon Roberts father to Sydney played by Sarah Michelle Geller ("Buffy The Vampire Slayer") whose previous small screen attempt, "Ringer," was dismal. The CBS situational comedy sees the duo tackle the advertising world. The mercurial father is still mentoring his adult protégé daughter and at the end of the day when it's time to shut shop, they all need to remember that family is what matters.
Watch "The Crazy Ones" every Friday at 10 pm on Star World.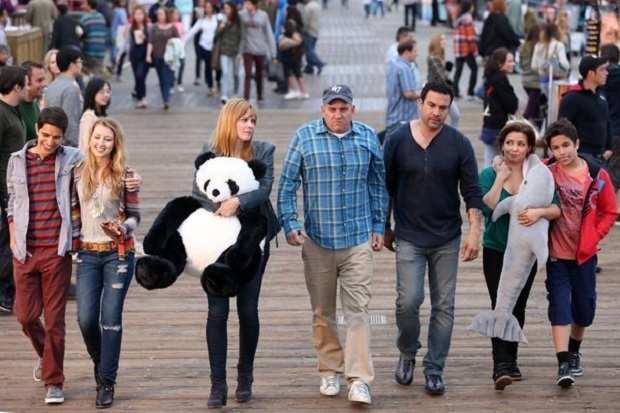 WELCOME TO THE FAMILY
Release Date: October 3, 2022
Broadcaster: NBC
Genre: situational comedy
When a teenage-girl gets preggers, her family must accept the baby daddy's family when the kids decide to get hitched. The NBC single-camera sitcom deals with the trials and tribulations of teen parenthood and their troubled families trying to cope with it all. Dan Yoder played by Mike O'Malley ("Glee") stars as the mum-to-be's father who's at loggerheads with Miguel Hernandez played by Ricardo Antonio Chavira ("Desperate Housewives").
Watch "Welcome To The Family" every Friday at 10.30 pm on Star World.
HOMELAND
Release Date: September 29, 2022
Broadcaster: Showtime
Genre: psychological thriller

So the season premiere has already been leaked. What a shame for Showtime, since "Dexter's" plot for the finale was also released on Reddit. (Check out our reviews here). But "Homeland," oh "Homeland," how do you continue to woo us, making each season better than the previous one? Season Three will deal with the questions that are currently hurting our brain. Did Brody, played by Damien Lewis ("Band Of Brothers"), cause the explosion at the CIA headquarters? Does this mean there's not going to be any more Brody/Carrie (Claire Danes) dynamic? One thing is for sure, the show that created the profile for the quintessential crazy woman protagonist is definitely going to up the ante this season. How could they afford not to, right?
Watch "Homeland" every Monday at 10 pm on Star World Premiere HD.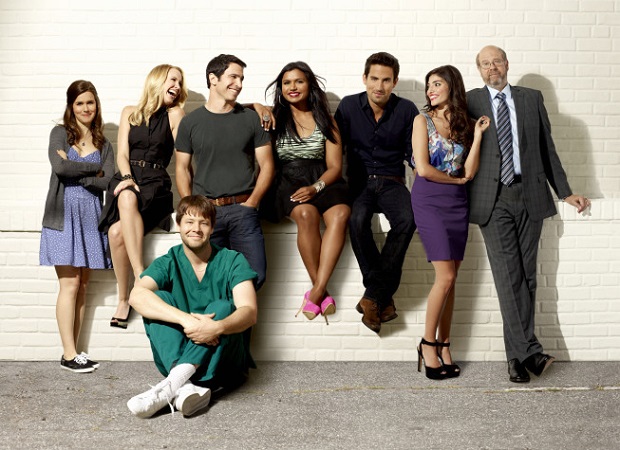 THE MINDY PROJECT
Release Date: September 17, 2022
Broadcaster: Fox
Genre: comedy

Last season, she cut her hair and decided to go to Haiti with her boyfriend. As two episodes of Season Two are already out, we know Mindy Lahiri played by Mindy Kaling ("The Office") is having second thoughts. During the upcoming 23 episodes we will continue to watch our favourite ditzy ObGyn mature and hopefully fall for her co-worker Dan Castellano played by Chris Messina ("The Newsroom"). Of course, we also look forward to many, many more shenanigans from loony male nurse Morgan played by Ike Barinholtz ("MADtv").
To update yourself on "The Mindy Project," watch Season One on Comedy Central every Thursday, Friday and Sunday.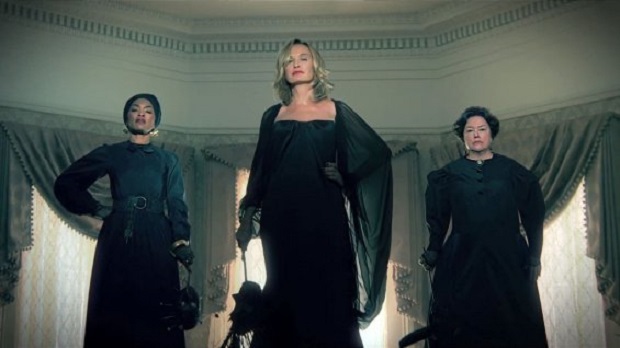 AMERICAN HORROR STORY: COVEN
Release Date: October 9, 2022
Broadcaster: FX
Genre: horror/pscyhological thriller

The FX anthology series brought the fear of God into our homes. Insert cringe and wonder at the same time. This season titled, "Coven," will be all about witches. From the trailer we gather, young Zoe played by Taissa Farmiga discovers her  magic and is sent to a special school to hone her gift. There, the Supreme witch Fiona played by Jessica Lange ("Grey Gardens") rules with an iron fist and her daughter Cordelia Sarah Paulson ("Studio 60 On The Sunset Boulevard") is a teacher. After the first two seasons, we know the Glee co-creators Ryan Murphy and Brad Falchuk totally have what it takes to scare us, pardon the French, shitless.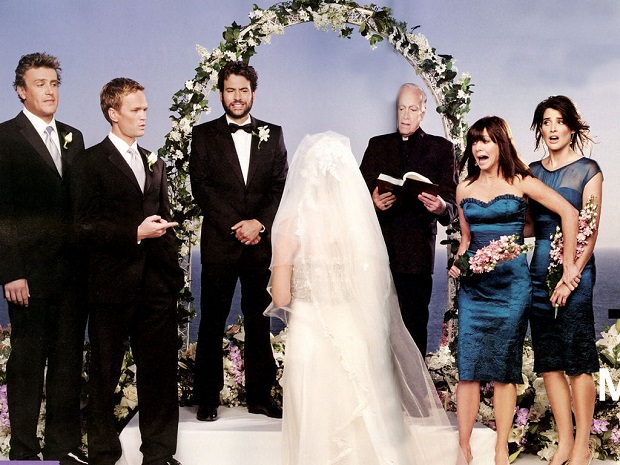 HOW I MET YOUR MOTHER
Release Date: September 23, 2022
Broadcaster: CBS
Genre: sitcom
The final season is here and the gang have come such a long way since when Ted Mosby played by Josh Radnor ("Happythankyoumoreplease") stole the blue horn for Robin Scherbatsky played by Cobie Smulders ("The Avengers"). Now we know who Ted's kids' mother is - Cristin Milioti ("Sleepwalk With Me") - it's going to be so cool to watch her become part of the group. Or not. The CBS show will still continue to play with the Robin and Ted romantic undercurrent. Plus a wedding could be ruined and the group could be separated. Or so the spoilers allege. But we'll watch it out anyway.
Watch "How I Met Your Mother" every Tuesday at 10 pm on Star World.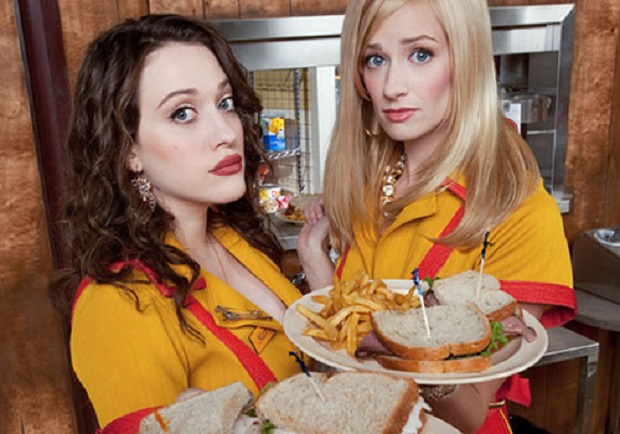 2 BROKE GIRLS
Release Date: September 23, 2022
Broadcaster: CBS
Genre: sitcom
Comedian Whitney Cummings may have lost everything – her own sitcom was cancelled as was her talkshow and Comedy Central slot - but her one baby is still alive. The Warner Bros sitcom is ready for its Season Three return. Kat Dennings and Beth Behrs, at the end of season one collected approximately US $1,500 and the upcoming episodes will continue to push the boundaries of their own eccentric personalities, their dynamic together and of course, the cupcake venture.
Watch "2 Broke Girls" every Tuesday at 10.30 pm on Star World.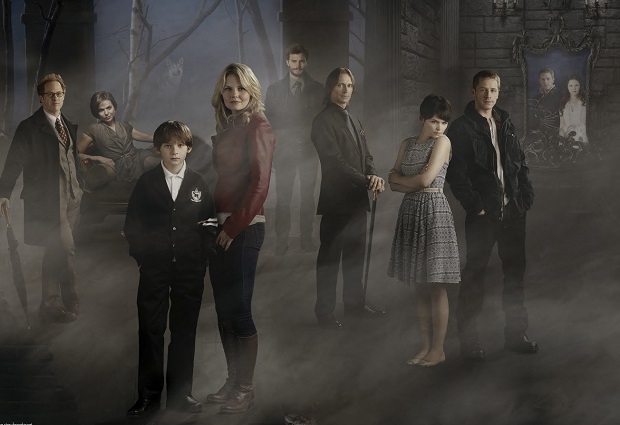 ONCE UPON A TIME
Release Date: September 29, 2022
Broadcaster: ABC
Genre: fantasy-drama

 The ABC fantasy-drama returns with more intrigue and, well drama. When seemingly happy fairytale characters are removed from their own stories and put into one town, you know there's no longer going to be a happily ever after. Add a curse to the bag and you've got yourself a show like no other. Season Three returns with more attempts to break the curse and, according to spoilers, a big secret is revealed.
Watch "Once Upon A Time" every Wednesday at 10 pm on Star World.
ARROW
Release Date: October 9, 2022
Broadcaster: The CW
Genre: superhero drama
Bad Boy billionaire Oliver Queen played by Stephen Amell ("Queer As Folk") is actually Green Arrow, a superhero who wants to rid his home Starling City of crime. The upcoming second season will see a whole host of DC characters like Black Canary and The Flash. Plus The CW show will also slowly slice away at the mystery that is the sabotaged boat that caused our superhero to disappear for five years.
Watch "Arrow" every Thursday at 10 pm on Star World.
Comments
comments