So, we are exactly a week from Mumbai's largest ever thrash metal festival-  very conveniently named "Thrashfest," on February 9, 2014. PopSplat spoke to the members of every band about themselves and their set. While some chose to stick to what they are as a band literally, some others took creative lease to another level. Happening at Thane's metal hub United21, the nine-band line up is inclusive of Mumbai bands Sceptre, Albatross, Systemhouse33, and Devoid, Bengaluru boys Threinody, Pune's Halahkuh, Kerala legends Chaos and Kolkata's Deadbolt and Armament.  Here's what they had to say.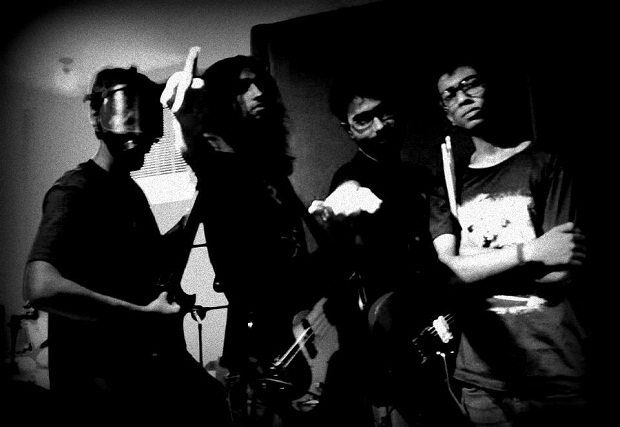 Nilabja Banerjee, vocalist and bassist of Deadbolt - "Couple of pissed off guys, a few beers, and a shitload of aggression - yeah that pretty much sums up Deadbolt. We do it for the music, we do it for the money, for the chicks, for the fame, for the neck aches, sore throats, and bad hangovers. We do it for the people who still have a voice, and will not hold it back anymore. But you know what? It doesn't really matter why we do it. It matters that we do it!"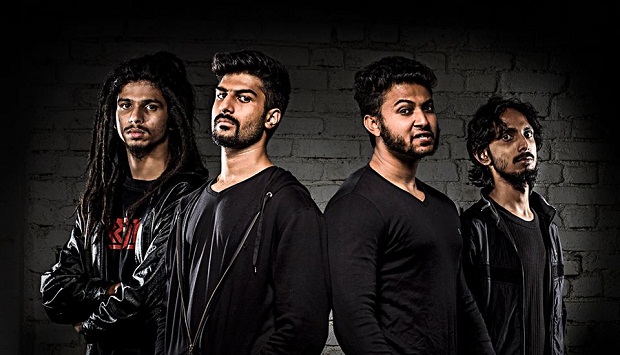 Prakhar Soni, guitarist of Halahkuh – "If you've had a quarrel with your boss at work, if your wife does not let you enter home late because you were out drinking with friends after work, if you are frustrated changing your baby's diaper, or any other element in your life that's fucking your case, head over to hotel United 21 for Thrashfest, where you can vent out all your anger, drink loads of beer with different artists, and have a 'gala' time. From our end, you'll be treated with 45 minutes to an hour long set of pure madness that'll feature Break The Shackles (new track) and a cover which we would like to keep under wraps. Hope to see you there, as we are getting a bus full of crazy fans from Pune to mingle and booze around with as well. Cheers!"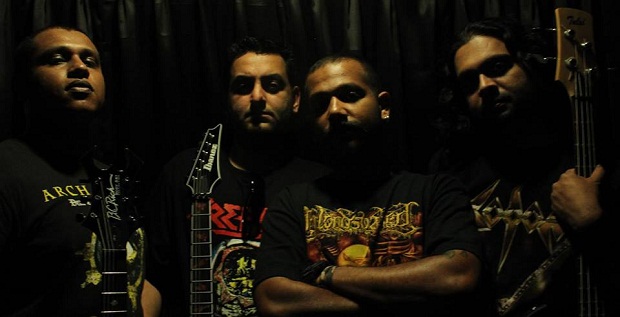 Siddharth Naidu, vocalist and bassist Threinody: "We are four closet psychos who enjoy playing guitars and drums loud, fast and heavy. All of us were dropped on our heads when we were babies. Then we strapped on guitars and tried hard to sound like the bands we loved, like Metallica, Slayer, Kreator, Sodom, Sepultura, etc. And so we formed Threinody in 1996. Long story cut short, we'll be playing in Mumbai after 13 years, at Thrashfest! This time we are going to pummel you with our heaviest and fastest songs. That's why it's called "THRASHfest", right?"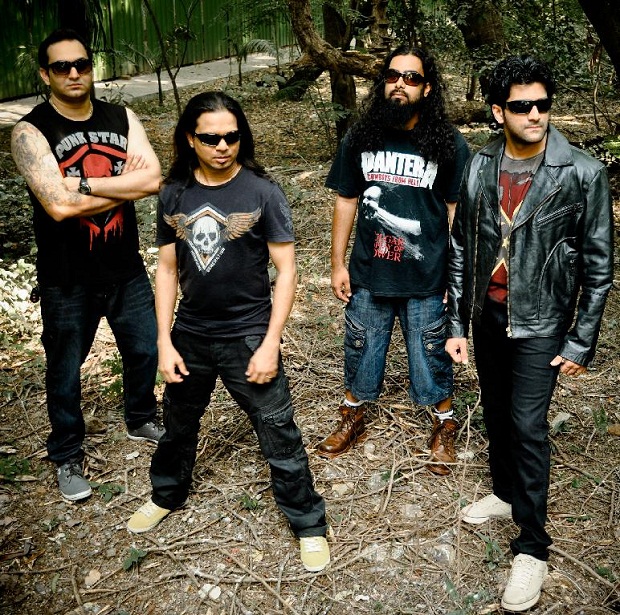 Aniket Waghmode, drummer of Sceptre: "Greetings from Sceptre, everyone!! For those who don't know, we have been playing thrash since 1997 and will be celebrating our 15th anniversary at Thrashfest. This gig means a lot to us as it has 8 other kickass thrash bands from all over the country. See you all at the gig!"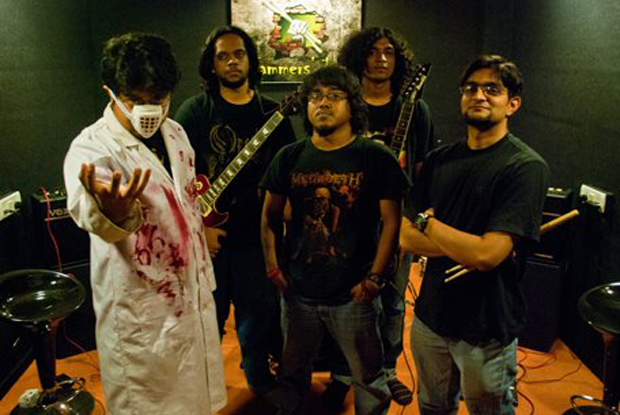 Biprorshee Das, vocalist of Albatross: "Albatross is going to add some novelty to Thrashfest, KC (Kunal Choksi) would never have thought about. We are going to offer free career counselling to everybody who pays the entry, picks their free CDs of Chaos and Systemhouse33 and looks at us with eager, pleading, sorry eyes. I appeal to everybody to look out for the youngest and the oldest member of Albatross waiting at the gate and telling you that you could be a rockstar like the youngest member of the band but you must also be like the oldest member and get a post-graduate degree. Nahi to duniya kela dega!  For all the "guest list mein naam daal na" people, we have our second youngest member of the band promising to sit on the freeloaders."
"In case you were wondering, we will also treat everybody to some bone crushing metal combined with spine chilling stories."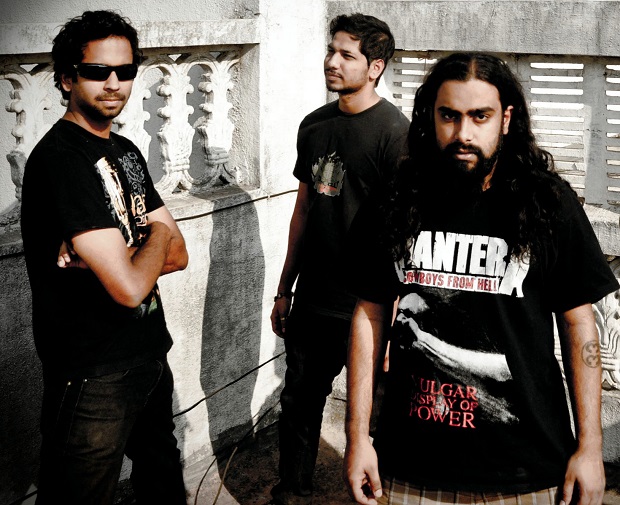 Daniel D'Souza, guitarist of Systemhouse33: "SystemHouse33 was coughed up from the dustbowl of Nagpur on September 22, 2003, where the band played for the first time together at an AIDS Awareness Drive. Since then, this Experimental Thrash band has slammed its way across the length and breadth of this country and can't wait to serve up some more spine-crushing metal at the Thrashfest!"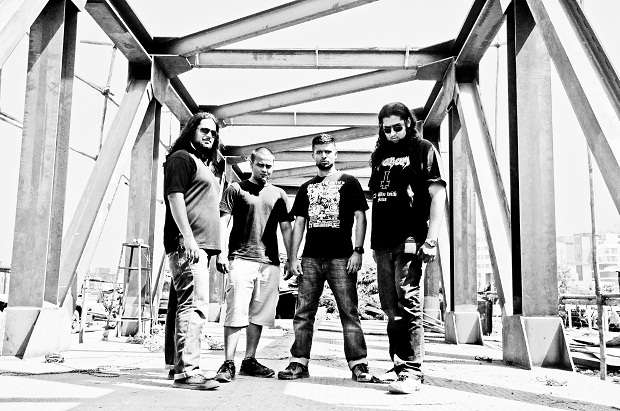 Arun Iyer, vocalist, and Sanju Aguiar,  guitarist of Devoid: Devoid Pop Quiz Time:  which member of the band is a floor-hugger, even if it means sleeping next to a stinking toilet? Which band member's dream of driving around remains unfulfilled due to dog vision? Which member decides to turn any room into a gas chamber as he sleeps, and punctuates it with a flatulent salute before he wakes up? And finally, who, unlike Michael Jackson, doesn't "beat it"? Answers to these, maybe, and much more at Thrashfest! Expect a few surprises from our side, our jams are turning out very interesting even for us right now.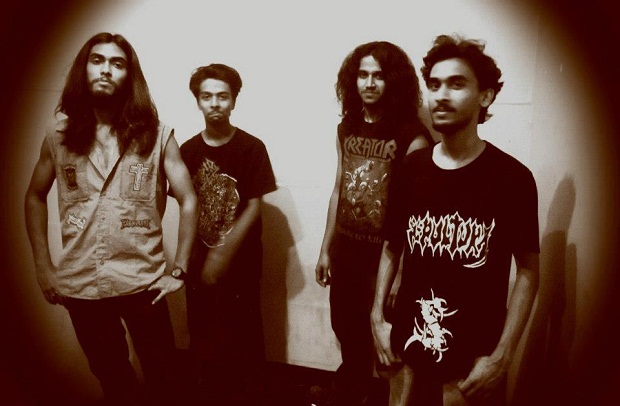 Indranil Dasgupta, vocalist of Armament: "Warriors in the West Coast! Our visit has been due! If you are well aware of the elements for thrashing, this is a good time to put on those leathers and spikes. Let the Brazilian and German Gods of Wrath rain down terror on all those creating a mockery of the term called "civilization" Prepare the mosh Bombay, as the blasts from the past leads the Procession to Chaos …Cheers …See ya fucks there! \m/"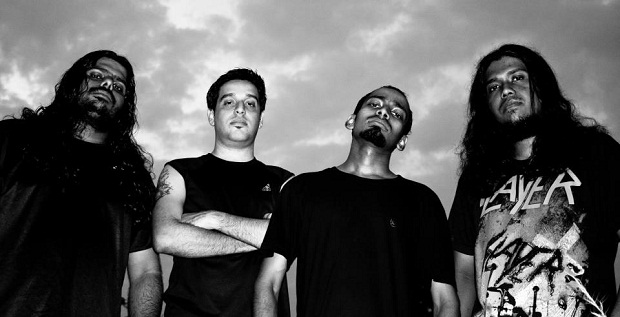 Nikhil N.R., guitarist of Chaos: "The alcohol-fuelled wrecking machine from the backwaters of Kerala is all set to take over Mumbai! Drag your asses down to Thrashfest, listen to some quality Thrash, pulverize your liver and have a great fucking time!"
Kunal Choksi, organizer of Thrashfest 2013 states "I wanted to have a show where people could put aside their notions about metal music and just come for the music - without the genre preferences and criticisms. The audience in Mumbai is divided between underground and commercial music, the old school and new school, with neither getting a good platform. I hope Thrashfest serves to bridge that gap, bring people together for the sake of good music from around the country."

Thrashfest sponsored by Transcending Obscurity featuring Albatross, Systemhouse33, Sceptre, Devoid, Halahkuh, Threinody, Chaos, Armament, and Deadbolt  will be held on February 9, 2022 at United 21, Thane, 3 pm onwards. Entry- Rs 600, Early Bird- Rs 500, lots of goodies for first 50 entries. For more details, visit the Facebook page here.
Comments
comments