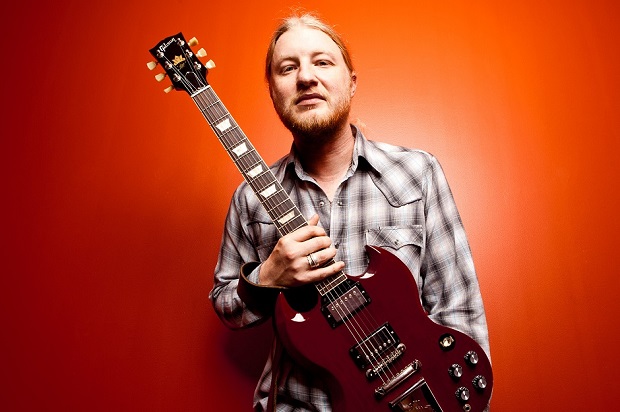 This weekend, the annual Mahindra Blues Festival in Mumbai will play host to celebrated veteran and contemporary blues artists from the big mid-west, USA -  the birthplace of blues. The legendary bluesman from Texas, Jimmy Vaughan, Jackson's Delta wailer Zac Harmon, Chicago's slide guitarist Lil' Ed Williams will be beltin' 'em blues for two whole days at Mehboob Studios in Bandra on Februrary 15 and 16, 2014.
One of the biggest contemporary blues acts of the 21st century are the Tedeschi Trucks Band, who's attendance at the fest this year is testament to the popularity of the homegrown blues stage. The Grammy winning duo of guitarist Derek Trucks and vocalist Susan Tedeschi have been making music together, since they put out their debut album in 2011. Both Tedeschi and Trucks have had illustrious solo careers as musicians with various blues outfits. Trucks held guitar duties for The Allman Brothers Band till as recently as last month and has toured with the likes of BB King, Eric Clapton, Bob Dylan, Joe Walsh and Stephen Stills. He's been named by Rolling Stone as one of "The 100 Greatest Guitarists of All Time" twice. Inspired by the likes of Indianclassical virtuosos like Alla Rakha and Zakir Hussain in equal parts as by his mentor Duane Allman (whom he replaced as slide guitarist for The ABB), John Lee Hooker, Miles Davis, Freddie King and John Coltrane to name a few. He met his wife Tedeschi in 1999, the power blues vocalist who opened for the Allman Brothers Band while they were on tour. They married shortly after in 2001 and since then have appeared in collaborations together on each other's albums as solo artists. The super band of TTB have released three albums - "Revelator," "Made Up Mind," and a live album "Everybody's Talkin'." They will be performing at Mahindra Blues Festival with the full 11-member band and blues superstar Doyle Bramhall II . TTB will be playing in India as part of their Asia tour after playing two shows in Japan.
We spoke to Trucks in between the band's never-ending tour about making music with Susan, touring with a 11-member combine and simply the blues.
Q-1. We are very excited at the prospect of seeing you play live in Mumbai. You have admitted to being influenced by artists like Alla Rakha and Zakir Hussain and this is your first time playing in India. Any expectations? 
Derek: We don't really have any expectations about the crowd, but we're excited to find out. I've personally been a fan of Indian music for years. Ali Akbar Khan, Alla Rakha and Zakir Hussain are all huge influences on my music. So it's a real privilege to get to perform in India for the first time.
Q-2. What will your setlist be like for India? Will you be bringing your full 11-member band down to India? Doyle Bramhall II will be accompanying you for your gig here. Tell us about your association with him.
Derek: We're bringing the full 11-piece band to India, plus Doyle who will be joining us for the whole Japan and India run. I've known Doyle for many years, and we played together in Eric Clapton's band in 2006. Since then we've worked together on several albums, including the last two TTB albums. He's a friend and a great musician too so it's always special when he joins us.
Q-3. Both "Revelator" and "Made Up Mind" are grand albums. The Tedeschi and Trucks combine just gets better and better. There is equal amount of long-drawn blues in the songwriting and artistic restraint making the records great stories in themselves. What can we expect from the future of Tedeschi Trucks Band?
Derek: Thank you. I'm very proud of those two records. We'll keep making records together as long as people out there are interested in listening.
Q-4. When did you first start making music together and realize that a band career was your next move from being solo artists?
Derek: We've been making music together in some capacity since we first met. It was a natural progression to starting this band together. We had both been with our previous bands for so long, and we were guesting on each other's albums at at shows. After we won a Grammy with The Derek Trucks Band, the timing just felt right to put something new together with Susan.
Q-5. What will the first song that you made together or performed together that made you two realise, "we should be beltin' the blues together?"
Derek: It's not exactly a belter, but when we recorded Back Where I Started together on "Already Free" we both had a feeling that it was something we wanted to explore on a deeper level.
Watch TTB perform the title track of "Made Up Mind":
Q-6. Do you both miss being solo artists?
Derek: We're really focused on putting all our creative energy into this project. Anything is possible in the future, but we owe it to ourselves and to the band to stay focused on TTB for now.
Q-7. Performing and even making music with 11 different artists together must have its challenges. How do you guys keep it together?
Derek: It can be a challenge at times, but it's a pretty special group of people. When we put together the band, we knew the personalities had to be right, since you end up spending so much time living and traveling with these people. Fortunately everyone gets along well so it's usually a pretty pleasant experience.
Q-8. Take us through a typical day making a song as the Tedeschi Trucks Band.
Derek: First we send the kids off to school, and then at some point we'll head out to the studio, grab a couple of guitars and see what happens. We're lucky to have the studio right in our backyard so we can just head out there and hit record whenever we get the feeling.
Q-9. While in India, are you going to be able to steal time from your hectic tour diary to travel and explore?
Derek: Hopefully we'll find some time to explore, or at least to find a good meal somewhere.
Catch Tedeschi Trucks Band perform at The Mahindra Blues festival alongside Jimmy Ray Vaughan, Zac Harmon, Lil' Ed & The Blues Imperials, Blackstratblues and Soulmate at Mehboob Studios, Bandra, Mumbai on February 15 and 16, 2014. Passes available here.
Comments
comments