For more than a year we have been chronicling the underground indie scene of Mumbai and now it's time to showcase our very own selection of the finest, freshest and poppiest talent emerging. PopSplat is kickstarting it's first selection of indie music in Mumbai with Standing Room only, a night inspired by the DIY model of how the Indian underground music scene has been flourishing through the past two decades. Standing Room Only is a weekly indie music showcase featuring the city's newest, brightest and even often, the more well-known and established bands. We kick off the event this week with two super-fresh band performances by Green Ninjas and Bulletproof.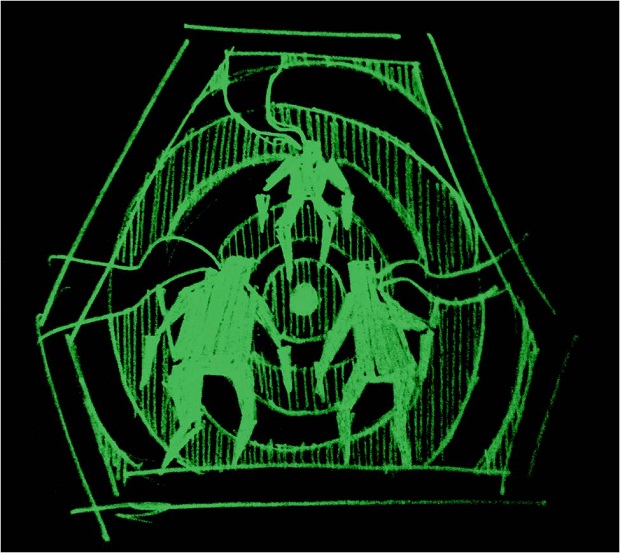 WHO: Green Ninjas
THE BAND: Green Ninjas is not a very surprising name for a band when you learn about the band members' biggest interest- anime. The band is composed of guitarist Asxem Dlean, guitarist and vocalist Chaitanya Mohan and bassist Orenstein Woner, and quitee obviously, the trio absolutely love Japanese animation. Taking about the band's name itself, Dlean explains "Green is my favorite color and signifies peace and Ninjas since TMNT has been my favorite cartoon. Basically we are peaceful warriors so the name Green Ninjas." Mohan adds "I'm a big fan of anime, Ninku being one of my favourite ninja animes."
INFLUENCES: Dlean builds on the band's varied influences, "We have been influenced by the era of alternative rock, its when we started learning instruments and picking up tracks,artists like Three Days Grace, Incubus, Chevelle and Deftones have been our major inspiration."
AT STANDING ROOM ONLY: A relatively new band, Green Ninjas have had to balance out day jobs and their passion, which is why their gigging has been so relaxed. Says Dlean "We haven't gigged in a while since we all have jobs that suck the juice outta us (laughs) if you know what we mean." But that  does not faze these guys all that much. Green Ninjas might also pack in a few surprises for audiences at Standing Room Only, according to what they tell us.


WHO: Bulletproof
THE BAND: Bulletproof consists of  Theron 'TC' D'Souza on vocals, Abhishek Dasgupta aka Robin on guitars, Akash Sawant on bass and Jairaj Joshi on drums/percussion. The band describes itself as a fun and naughty, four-piece, high energy acoustic band from Mumbai that covers new and classic pop, reggae, soul and R&B  in a way you've never heard before.
AT STANDING ROOM ONLY: The surprises continue as Bulletproof  are absolutely mum on what their set is going to consist of. Our guess is its going to be a fun mix of songs you know, songs you don't know, and those songs you have heard and can relate to, but whose names you have forgotten, and remember only four words from the chorus of.
The first Standing Room Only gig will be held at The Hive, Khar West on March 14, 2022 at  PM. Pay what you want. For more details and updates, clicks here.
Comments
comments