When:
March 6, 2022 @ 6:00 pm – 7:00 pm
Where:
Arts In Motion
39/44 T V Chidambaran Marg
Sion East Mumbai, Maharashtra
India 400022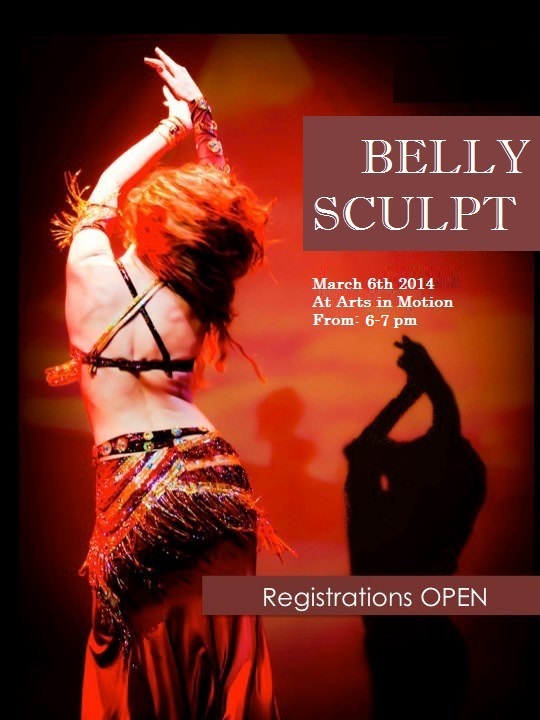 Belly dancing is an excellent tool for losing weight & sustaining weight loss, body toning, mood enhancement and overall fitness.
There are several components of fitness. They are:
Strength
Endurance
Flexibility
Co ordination
Balance
Belly dance at a steady pace targets all of them. It is both a relaxing and enlivening dance that can help tone the body and improve body confidence. Its physiological benefits include improved fitness, better circulation, suppleness and correction of postural alignment. On a body confidence level, many women feel they have regained their 'feminine self' and become more comfortable with their bodies through belly dancing.
Physical fitness can greatly improve with regular sessions of belly dancing. It helps firm and tone the muscles in a gentle way, especially the muscles of the abdomen, arms, upper back, hips and thighs. These vigorous belly dance 'workout' sessions will certainly improve muscle tone and overall fitness, as belly dancing is an energetic yet fun form of aerobic dance.
Register today!!
STARTING THUS 6th MARCH
Every Tue & Thus 6-7pm
Call 9820183231
Comments
comments