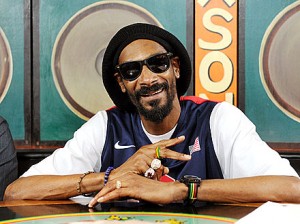 Be afraid. Be very afraid. Hide your Honey Singh tics and Bohemia inertias, the real MILF weed toker is coming to town. Snoop Dogg Lion confirmed his upcoming two-city India tour this January, where he will be performing in Gurgaon and Pune.
This will be the first time the Snoop will be performing in India. He visited India in 2008 to shoot the music video for the title track of "Singh in Kinng" with Akshay Kumar, the song on which he collaborated with RDB.
We wonder if Kinng Kumar will host out fabulous guest from the West on his upcoming visit. We have all eyes and ears wide open.
Here are the tentative tour dates
Amanora Park, Pune: January 11th, 2013
Leisure Valley Grounds, Gurgaon: January 13th, 2013.
Comments
comments