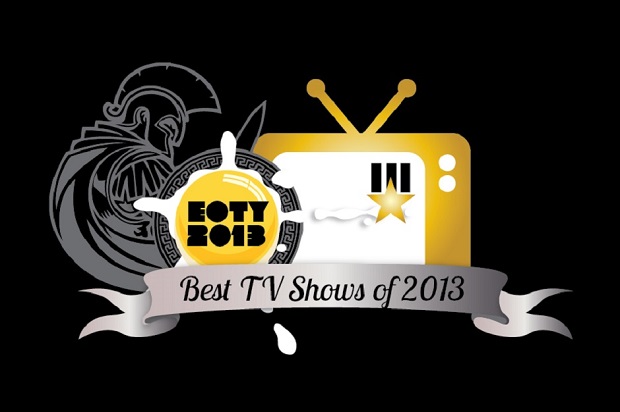 This has been a bumpy year, with so many new releases that we couldn't keep track without getting a headache. At the same time there were shows that shouldn't have returned, but did anyway. However, it wasn't all gloom when it came to our viewing choices. Below is PopSplat's End of the Year List of the best seasons of new and returning shows this past year. We've gone ahead with our gut and picked the ones we've fallen in love with over the past 12 months.
5. HOUSE OF CARDS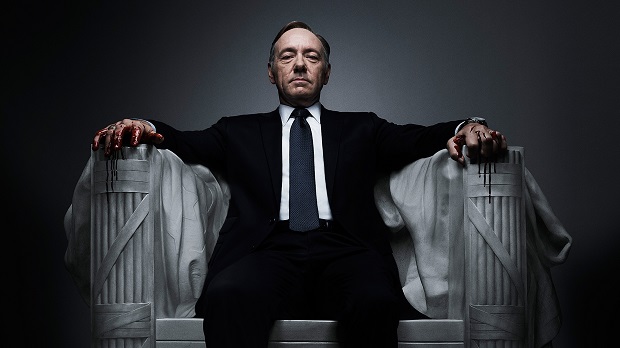 The political drama series revolving around a Democratic congressman Frank Underwood (Kevin Spacey) made for some really gripping stuff. Furthering the "grey" protagonist we've become so familiar with over several past shows ("Dexter," "Breaking Bad"), we know he's shady, but we're still rooting for him. With a superb supporting case including Robin Wright and Kate Mara, "HOC" provided a glimpse into how dirty politics can really get. And it really broke our hearts when the heavily nominated Netflix fared rather poorly at the the 2013 Emmy Awards. And we already have our fingers crossed for the 2014  Golden Globes, where it leads with the most nominations.
4. ORANGE IS THE NEW BLACK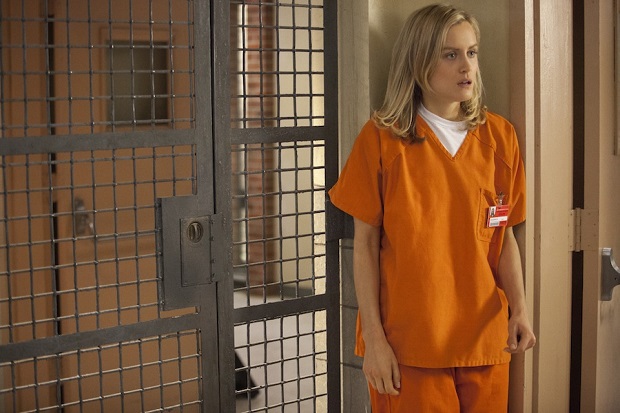 Created by "Weeds" mastermind Jenji Kohan, "Orange Is The New Black" personified character evolution like we've never seen, while still keeping us guessing about the protagonist's real nature. Piper Chapman (Taylor Schilling) is at first a meek blonde suburban housewife-to-be with a past, but as time passes, she becomes aggressive also revealing her real sexuality. Could it be the truth or are circumstances pushing her to become this different person? This was coupled with a brilliant supporting cast's storyline - we especially loved Crazy Eyes with her white parents, fanatic Pennsatucky and of course, Red.
3. HANNIBAL
Very few times have we been shocked by television especially since serial killers have becomes something of a regular fixture in modern shows. Still, Thomas Harris' contentious character's TV reprisal, "Hannibal" delved into the minds of the sadistic and emerged with ingenious and exquisite results. Brit actor Hugh Dancy portrays special agent Will Graham with a flair that only a mentally unstable and emotionally damaged person could. The fantastic cinematography and art direction made us curious about human meat, and made kill scenes look like complex works of art. Bravo.
2. ORPHAN BLACK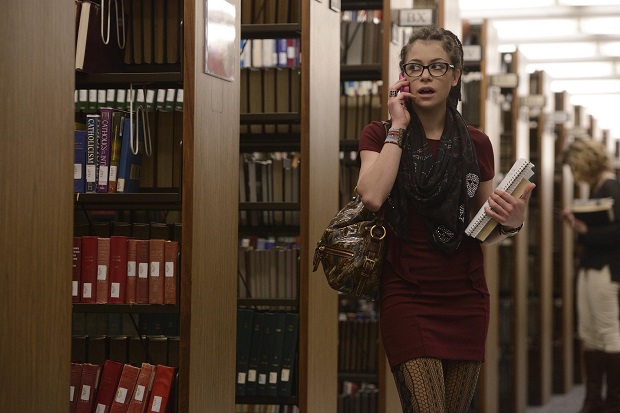 You know how some shows take some time to get under your skin, but settle there much later? With "Orphan Black," you're hooked after literally five minutes. Tatiana Maslany gives a performance of a lifetime with the portrayal of her clones, each with a distinct and decidedly different personality. Their pursuit of the truth and the road to trusting each other makes for really great television. We watched the entire season in the span of a weekend. It was that good. It's currently airing on AXN India, if you'd like to catch on.
1. TOP OF THE LAKE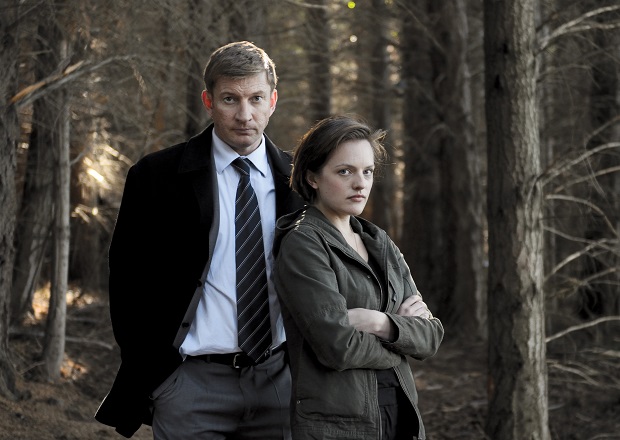 Sundance Channel is a bit of an underdog compared to giants networks like Showtime and ABC. However, its racy programming could just give all of them a run for their money. Besides slow and steady masterpieces like "Rectify," the network is home to "Top Of The Lake," a miniseries starring Elisabeth Moss. The series follows the events of a 12-year-old's mysterious pregnancy while simultaneously, and beautifully may we add, battling personal issues and the town's gory truths.
5. GIRLS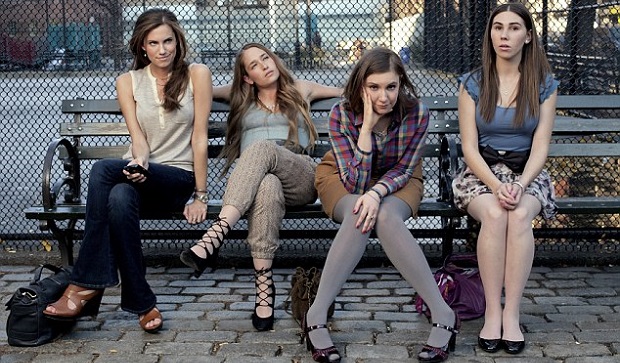 Some might say the sophomore season of the popular TV dramedy may have not hit the mark. We disagree. Lena Dunham and her friends certainly grew up, the "Girls" universe expanded (to include a boys angle) and they had their moments (like when Hannah (Lena Dunham) comforts Jessa (Jemima Kirke)). What we had at the end were disjointed, yes, but evolved episodes. We can only hope that Dunham manages to capture the affection of the first season with the growth of the second in forthcoming editions.
4. SONS OF ANARCHY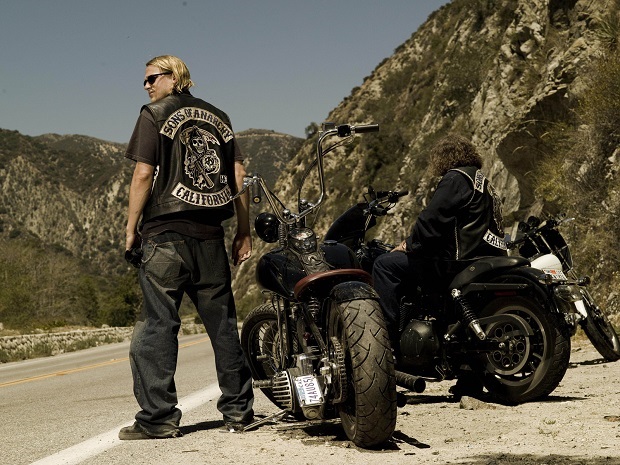 Again, we're going to have a lot of people disagree with this choice. But the rebel motorcycle club has really upped the ante of surprises this last season. Clay Morrow's (Ron Perlman) been excluded and his end is a tragic but not unexpected outcome. Jax Teller (Charlie Hunnam) continues to battle his demons, personal and otherwise. The cast still look crusty as hell, but continue to play their characters to a fault. And this season really took things up a notch, with more deceit and double-crossing. Next one's the final and we're sure that whatever we're predicting is nothing that show creator Kurt Sutter has in mind.
3. GAME OF THRONES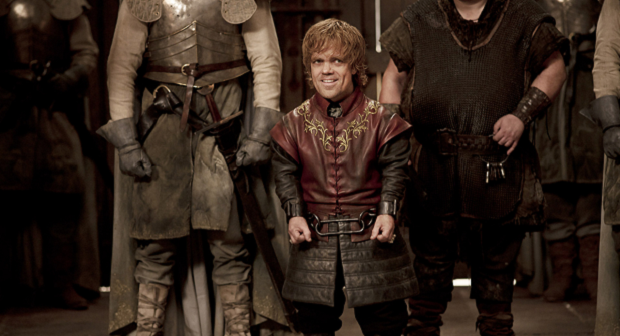 We'll admit we thought Season Three didn't start out with a bang, but it more than made up for towards the finale. It defies all our logic, just when we think we've got it figured out. It's not formula driven, it's not even plot driven. The characters shine. It's their ambitions, love, revenge and so much more that drives the show. The production marvel with its massive cast and intricate plots keeps us wanting more and more. We are ready to forgive George RR Martin his toying with our emotions with the heart-breaking "Red Wedding," and eagerly await Seasons Four, Five, Six… till he stops writing the story.
2. AMERICAN HORROR STORY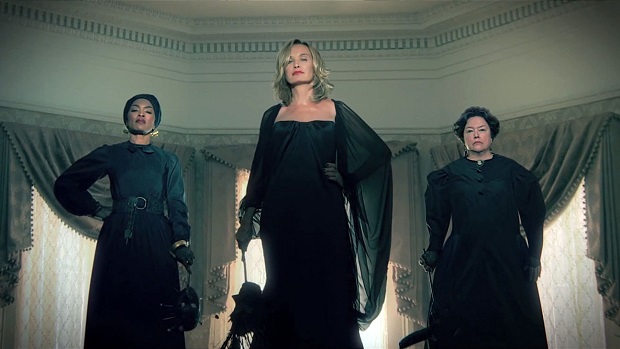 The anthology horror series by "Glee" creators Ryan Murphy and Brad Falchuk are back with the third installment. "Coven," of course with Jessica Lange, is about feuding witches – voodoo against Salem. The premise might not reel you in, but one, just one episode later, there's no escaping its clutch. Feminism, slavery, racism, you name it, they've tackled it. "AHS" is consistently delicious and unpredictable. Delectably dark.
1. BREAKING BAD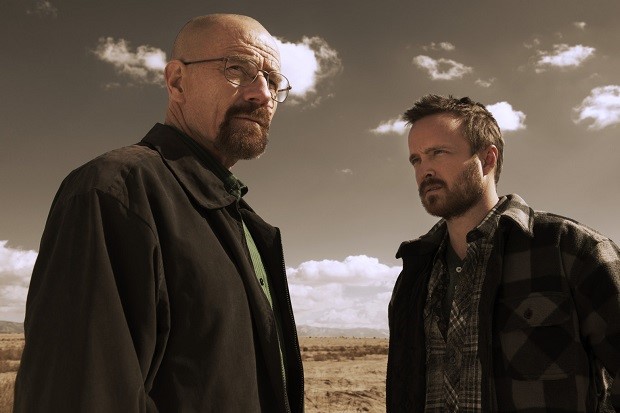 This is, perhaps, the only series to not have a single dull episode in the history of television. "Breaking Bad"" second half of split Season Five season was so damn worth its long and agonising wait. We were sad with the ending so they gave us another, funnier one. Come on, how many shows are that kind? How can we express our sheer love and respect for the show without falling short? The entire last season was sheer perfection. They couldn't have done it differently and we loved every second of it. Doffing hat to you Vince Gilligan (show creator).
END OF REEL
Now it goes without saying that we'll be mourning the loss of TV royalty like "Breaking Bad," but 2013 saw the end of some other favourites. Let's take a moment to remember those that won't be returning in 2014.
Despite a huge cult following, ratings declined and the show met its end after three very happy seasons. We'll particularly miss David Rose.
Tina Fey finally called it a day after seven seasons.
Say what you will about Laura Dern, but she rocked this show for two seasons. HBO pulled its plug in spite of its popularity.
Yes, the last season made us want to gouge our eyes out, but we will miss the kill table for sure. Oh, and Debra Morgan's potty mouth too.
The show pulled its socks up with Season Three, but it wasn't enough to make up for the pain we went through its sophomore season.
So she's not regular sitcom material, but Whitney Cummings' crass, damaged character was real and we'll surely miss her.
Noteworthy mentions: "Burn Notice," "Southland," "Golden Boy," "Army Wives," "Fringe" and "Guys with Kids."
See our previous #EOTY of 2012′s Top TV Dramas and let us know what your top 10 list is.
Comments
comments